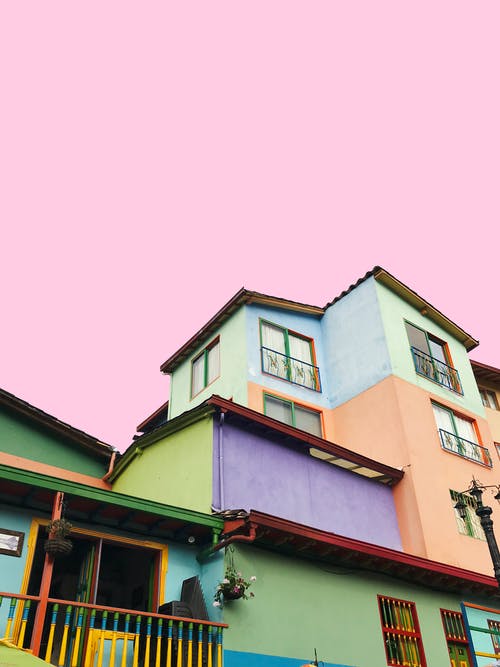 Buying or investing in a new property has always been something that has been keenly pursued by many. This is truer for residents and citizens in the United Kingdom that have often considered overseas property purchases as holiday and vacation homes.
A lot of citizens in the UK have bought properties in France, Italy, and other European countries. The harsh winters in the UK make these individuals and families seek the warmer climates of the French and Italian coasts.
In this article, we are going to help citizens of the United Kingdom on questions of buying property abroad. Specifically, we are going to look at the changed scenario in the aftermath of Brexit and the COVID-19 Pandemic.
If you are someone thinking about investing in a house abroad, make sure to read this article till the very end.
Is it Easier to Purchase Property Abroad for UK Citizens in the Post COVID-19 and Brexit World?
The simple answer is No!
The European continent is experiencing far-reaching changes especially because of the Brexit problems and the falling Great Britain Pound.
It should be pointed out that the GBP is witnessing a return to pre-Covid levels. However, if you compare the same to pre-Brexit levels, there is certainly a significant drop. This has been necessitated by the growing uncertainty of the country post its exit from the European Union.
One of the most important things that need to be paid attention to is the fact that foreign exchange rates vary considerably between nations. In other words, every bank or financial lender has in place its own assessment of foreign exchange currency rates.
This has definitely made it tougher for Brits to invest in properties abroad. It has also made people do their own research to find out about property deals. If you want to get a clearer idea of how preferential exchange rates function and vary between nations, please look here.
Three Major Problems UK Citizens Face When Buying a House Abroad Post-Brexit
In this section, we are going to list down the three major problems, UK residents experience in the aftermath of the Brexit deal-
1. Being subject to increased bureaucratic red tape-
As you could have imagined, European countries did not want the UK to leave the EU. As such, there are many restrictions when it comes to easier access and freedom. One of the direct fallouts of the same is the increased paperwork UK citizens need to undergo when it comes to buying property in any of the European countries. You will have to go through multiple processes to get the property you want. This is something that wasn't their pre-Brexit.
2. Changes in tax structures making it harsher-
Many countries in Europe like Spain, France, and Italy have already bought into place higher tax slabs and payments for UK citizens. UK citizens should know that after Brexit, they have to pay the same taxes as non-EU residents. The same stands at around the 24% mark right now. This needs to be understood in the content of rental income, which could earlier be adjusted after deducting expenses. This is a major problem that UK residents now have to deal with.
3. Limitations on time spent in EU countries-
Under the new rules and regulations, citizens of Britain can at any point of time spend only 90 days in EU countries. The same applies to a period within 180 days. If you are someone that is only looking to visit Cannes for your vacation, this might not be a problem. However, if you spend a significant portion of your time doing business in EU countries, you will be affected by this new regulation. There is a quota in place for British citizens in the post-Brexit period.
There is no doubt that both COVID-19 and Brexit are having far-reaching effects on the property market in Europe. Brits have long been one of the biggest buyers of property abroad. The new norms and legislations have definitely made it tougher for them to do so with the same type of freedom as before.
5 Major Questions British Citizens need to ask themselves when Buying a Property Abroad
In this section, we will try to highlight five major questions that British citizens need to ask themselves investing in a house abroad-
Question 1: Where can I buy the cheapest property in Europe?
Given how expensive Spain, Italy, and France can be post COVID-19, Brits looking to purchase property abroad need to look at other options. In this regard, Portugal, Bulgaria, and Cyprus are fast emerging as great destinations in terms of affordability and the exotic factor.
Question 2: What is the best location to buy a property abroad?
This depends on what kind of person you are. If you want a laid-back and quiet vacation home that is away from the hustle and bustle, then you can consider a quieter environment. If you want fun, nightlife, or beachfront property, then you need to make a decision accordingly.
Question 3: Is this the right time to invest in a new property abroad?
To be honest, things are still in a state of transition because of the pandemic and Brexit. Lawmakers are still grappling with new changes that are affecting everything from taxes to rental incomes and Visa regulations. You might want to give the exchange rates a thought.
Question 4: Will I be required to pay stamp duty and capital gains taxes?
The simple answer is Yes. You will have to pay stamp duty if you own more than one property, even abroad. You will also have to consider capital gains taxes if you are selling off a property abroad and then making any profits from the proceeds of the sale.
Question 5: What are some finance options that I can consider?
If you are thinking about using your retirement funds to finance your new home in Europe, you can do that. Or, you might want to think about taking out a mortgage on the new property. Whatever you do, you need to assess the same in terms of the taxes and deductions.
The Final Takeaway
While the world's economy is slowly bouncing back post the pandemic, Europe faces a peculiar problem of its own. The Brexit has implications for the European economy. It has affected everything from trade to property markets.
In this article, we have tried to discuss some important bits about Brits buying a new property abroad. If you would like us to discuss any other significant points in this regard, please let us know in the comments below.