Sell Your House Quickly
Property Solvers operates as a hybrid home sale service for people looking for faster transaction relative to what's possible on the open market.
Established in 2005, the team has extensive experience and offers two principal services:
1. Quick Cash House Sale
There are many reasons why selling a property quickly for cash is a feasible option:
You don't want to deal with estate agents or auction houses;
You have had a buyer pull out and/or left you 'high and dry';
Your property is in a bad condition and will struggle to sell in the conventional way;
There are underlying legal issues that put off buyers;
You're a landlord looking to sell to another landlord;
You're looking for a clean break and don't want people to know you're selling up;
You're facing the threat of repossession or another financial difficulty.
In any of these situations – and more – Property Solvers is able to buy within very short timeframes.
We're cash buyers and don't rely on external finance like mortgages.  This means we can complete in between 7 and 28 days, or whenever suits you.
You'll pay no legal or estate agency fees.  We can also discuss a cash advance, should you need it.
There are no middlemen and the sale is 100% guaranteed.
No broken chains, no stress and no hassle.
Quick Estate Agency Sale
Our estate agency service works differently to what most home sellers are accustomed to.
We take our years of experience in the fast sale industry to get our clients the best price possible price within a much shorter timeframe than other estate agencies.
We take our local knowledge of buying homes across the UK and aim to get you an offer within just 28 days.
We price properties to sell while still achieving maximum value.  Our strategy is different in that we believe the best time to sell a house is in the first two weeks of a house going on the market. This is when the interest and excitement are at their the highest.
What's more, there are no tie-ins whatsoever on our sales contracts.  If you're not happy with our service, you're free to leave with no questions asked.
Below are some of the other benefits:
Floorplans and professional photography (we won't publish online until you're 100% happy). We also have augmented / virtual reality and drone options available;
A high impact FOR SALE board in front of your property;
Access to all major property portals (Rightmove, Zoopla, Prime Location, the House Shop, Home.co.uk and many more);
Accompanied viewings (including evenings and weekends);
24/7 enquiry line/chat service (we are always available to organise a viewing or to receive an offer);
Weekly sales reports (with up-to-date information from Rightmove and Zoopla);
Complete sales progression;
No sale, no fee.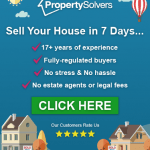 Subscribe for all our exclusive Property Deals
Get the latest property information and advice too.
Register Interest