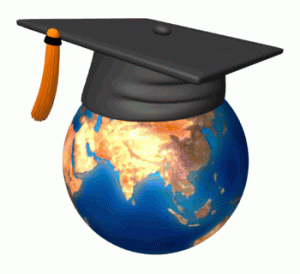 The market has proven itself to be of significant demand in the last five years, where does the market look to be heading in 2016?
More than £6 billion was invested in student property in 2015 which demonstrates that over the last 3 years we are on somewhat of an upward curve. So much so, expectations for 2016 are set for student property to attract upwards of £8 billion in investment funds. The market grown from being a small sub sector to one of dominance with the market doubling in size from 2014 to 2015.
It is estimated that upwards of 85% of second year undergraduates are now look for a quality purpose-built student property that meets their needs.
Demand is also extremely high and this is quite possibly the main attraction for investors. CBRE statistics show that student property has occupancy rates of some 99%. With sky high occupancy rates there is significant interest from both here in the UK and from overseas investors.
But which areas of the UK should you be considering? UK property specialists FJP Investment take a look at the brightest areas for 2016.
Manchester
When it comes to investing in student accommodation, Manchester is almost always at the top of the list for investors considering such investment. The city has transformed so much over the last few years, we are seeing media companies relocate to the city which has seen a surge of residential lettings.
Even though we are seeing many large companies relocate to the city, we are also seeing student activity increase. With more students than any other city in Europe, 85,000 students split between the four universities, it is quite clear what is the driving force for placing Manchester at the top.
High yields along with considerably low entry prices means 2016 could be the best time to invest in Manchester's student property market.
Liverpool
Liverpool is one of our most important university cities, upwards of 50,000 students have meant demand for student accommodation is consistent.
The city has a lot to offer a student when deciding which city, he or she would like to be based. Much change has taken place in the last 10 years, the city centre is unlike no other and we are finding that many of the new build student properties are being located in the city centre.
Expectations are set for Liverpool to really take off before the year 2020.
Birmingham
Around 65,000 students live in Birmingham and are facing real difficulties in finding good quality, modern accommodation especially since the UK's second city attracts so many people to live in the city.
The future is very bright for Birmingham, a good number of student properties were completed in recent years, a trend that is set to continue.
Brighton
For the first time, Brighton features on the hotspot list and with the areas popularity increasing in recent years, the foundations are set for us to see somewhat of an investment bonanza.
Quality education is the number one attraction but out of study time is also increasingly important to students.
Brighton has traditionally been seen as an area for those in the city, to get away from it all and unwind at the popular beachside town. With the University of Brighton and University of Sussex consistently scoring high, this market is in a stage of growth. An attractive proposition no doubt.
FJP Investment is a team of investment specialists sourcing a wide range of investment opportunities both in the UK and overseas, including student property investments.