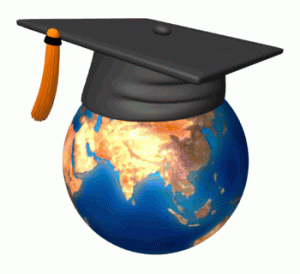 2015 was a record-setting year for the UK's student property sector, with investors pouring more money into student accommodation than ever before. Now, a few months after the sector's strongest year yet came to an end, the latest industry analysis suggests that this popular and high-yielding property class still shows no signs of slowing.
Last year, investors spent a total of £5.1 billion on student accommodation. This not only smashed previous records, but exceeded the previous year's total student investment volumes more than twice over. 2015 had seen £2.41 billion flow into the sector from investors – a figure which was well-received at the time but is less than half of what the sector went on to achieve in the following year. As a result of these high volumes, last year saw the once-niche student property sector account for a full 7.12% of all investment in UK commercial property.
2015 was also a strong year for student property when it came to rental growth. Knight Frank predicts, in its latest report that the sector will continue to display strong growth throughout this year leading to a total increase in rents of 3.5% over the course of 2016.
The sector's popularity with investors is also expected to keep growing, according to Knight Frank's report. Though last year may have been record-breaking, the global property consultancy does not believe the sector has peaked. Rather, investors are continuing to shift towards specialist properties over mainstream assets, and student accommodation investment is one of the main, most popular sectors to fall within this grouping. Investment in specialist sectors as a whole, the firm's report predicts, will grow by 10% year-on-year and by the end of this year will reach £14.3 billion compared to last year's £13 billion.
Knight Frank also predicts a steady flow of new opportunities to continue reaching the market. While portfolio activity was prominent in 2016, the consultancy predicts an increase in single-asset investment opportunities this year. These expectations of continued growth in opportunities are founded in the simple fact that construction activity in the student sector remains busy.
Last year saw new contracts awarded for 4,500 new student beds in the sector, many of which are now filling the pipeline of upcoming opportunities. This represented an increase of more than a quarter (26%) on the number of new student beds commissioned in 2014. According to the Construction Index, the total value of new construction projects for the student sector last year was £2.3 billion. Contract awards for new developments continued growing through 2015, and only reached their peak for the year in the final quarter when 2,117 new units were commissioned. This suggests that the sector is continuing to accelerate in line with growing student numbers, and the final three months of last year recorded the highest quarterly total of new contract awards in the student sector since before the recession.