Investing in property requires a lot of cash, so anything that can potentially reduce the amount I spend is well worth looking into.  One of the biggest expenses you'll face is the initial cost of buying a property, so is it worth buying a property via an auction?
In general, auction properties are worth buying if you have done research to check the amount of work that needs to be done, the location and the demand for rentals in that area.
I say "in general" because there is no easy one-size-fits-all answer to this question. It depends on a variety of factors, including the cost of the property, the amount of work that needs to be done to it, and the current market conditions. 
That said, in general, buying auction property can be a good way to get started in property investment. The key is to do your research and make sure you are buying a property that has potential for growth.
What are property auctions?
A property auction is a public sale of a property that the owner typically wants to sell very quickly for the best price possible.  They do this via an auction house rather than using estate agents, and lots are usually given a guide price, so potential buyers have an idea of the potential cost.
Of course, the guide price is just that, a guide, and the final sale price can be very different.  
Buying auction property can be a great way to get started in property investment or expand an existing portfolio. By bidding on properties that are being sold at auction, you can get a good deal on a property that has no chain attached, you won't be waiting for the existing owners to find a new home. 
There are two methods for property auctions in the UK:
Auction by tender – this is when the auctioneer offers the property to the highest bidder and no further bids can be made.
Auction by advertisement – this is when all the properties up for sale are placed in one or more papers, which is then opened at a set time and place, with bidding starting from the lowest price offered.
Sellers choose an auction process when they need a quick sale over the highest value sale.  For example, banks might sell repossessed houses at auction to quickly claw back the money lent out via a mortgage.
Advantages of buying a property at auction 
Buying a home at an auction has many advantages over traditional real estate transactions:
Quicker buying process.  Unlike traditional sales, where interested buyers view the property over weeks or months, and then submit offers, at auction all interested buyers are there to make bids at the same time and there is no offer/counteroffer situation.
You can get a good deal on a property.  Owners selling properties via auction are often looking for a quick sale rather than selling for the highest price, and so there are good deals to be had.
Range of options. Auctions will typically feature multiple properties, it's a good idea to research all available and see if there are multiple lots you'd be interested in, even if you don't end the day with your preferred property you may still have bagged a bargain.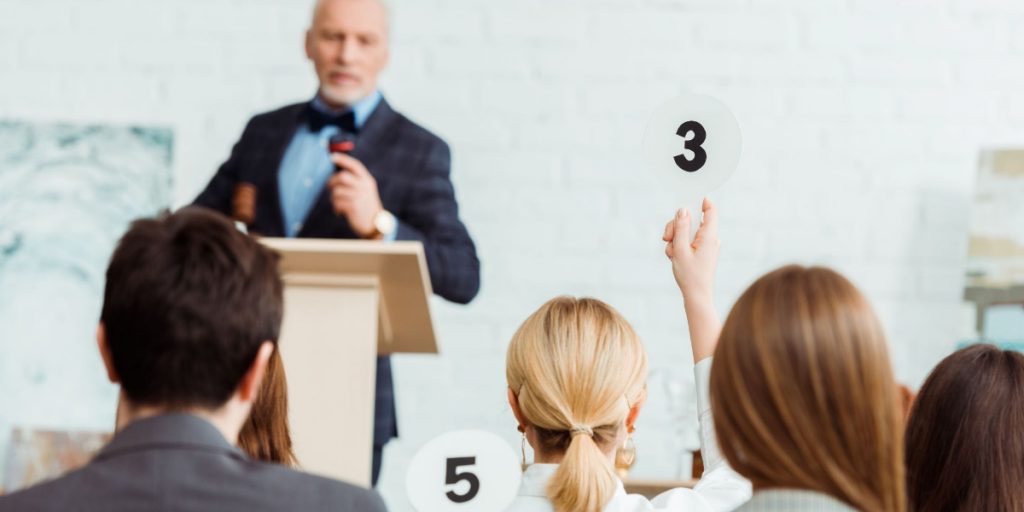 Disadvantages of buying a property at auction
Of course, it's not completely risk-free.  When it comes to auctions, there are disadvantages you should be aware of.
Firstly, you may not have enough time to do your due diligence on the property before the auction takes place.  It can be easier to get caught up in the moment at an auction house and if you win somewhere without having time to research the lot you might find it's in worse condition than expected, for example, costly structural issues rather than a quick renovation, or the location might not be ideal.
Secondly, you're not the only person looking to invest in the property market and you'll have competition from other buyers who are also interested in the property, you may end up paying more than expected. 
Finally, there is no guarantee that you will win the bidding war, and you could have wasted a day at the auction that could have been spent on a more productive use of your time.
How to approach a property auction 
When it comes to bidding at a property auction, it is important that you have done your research on the lots available. This means having a good understanding of the market value, the rental opportunities in the area, as well as any potential development opportunities that may exist.

It is also essential to be aware of the reserve price – the minimum price that the seller will accept for the property. If you are not comfortable with how much you are willing to bid, it is best to stay away from auctions altogether.

Bidding at an auction can be a very nerve-wracking experience, but if you go in with a solid plan and keep your cool, you can walk away with a great property investment.  Here are some tips on how to approach auction day:
Do your research. Before bidding on any property, be sure to do your research and understand the market conditions and trends within the area.  Gain an understanding of the worst case renovation costs involved and create a clear budget to avoid getting caught up in the moment and paying more than you can afford to.
Have a solid plan. Once you've done your research, develop a solid plan for how you will renovate and rent out the property. This will help minimise any risks involved with the investment.  Are you looking to rent to a family, students, or young professionals?  How will you let your target audience know it is ready to rent?
Get expert advice. If you're not familiar with the process of buying or renting out property, it may be helpful to seek out expert advice from those who are.  There's a lot of money involved in this business, paying for someone's help early on can save you a lot of money in correcting mistakes at a later time.
Stay up-to-date. Keep tabs on market changes, so you can make adjustments as needed to your investment plan.  Keep an eye on auctions, review the auction catalogue, know when they are, where they are, and what areas they cover.  Get on the mailing lists and visit them, without the intent to purchase a house at auction.  Gain an understanding of how it works on the day, how quickly it moves and how long you have to research the lots available.
Network with other investors. Auctions attract like-minded investors, meeting them can provide valuable insight into the industry as well as potential partnerships or collaborations for future projects.  
Stay organized. Keep your plan on hand at all times, make sure you know your budget, have your contact details to hand when networking.  Make sure you have two forms of identification available (e.g. passport, driving licence, utility bill) and that you've funds available for the deposit (usually 10% of the purchase price).  For accounting purposes, it is crucial you keep detailed records of all investments, related expenditures, etc.
Be patient. Rome wasn't built in a day, you might not win the property you had your eye on first time, but remember there will be other opportunities.
Finally, be 100% confident in your bid as a winning bid forms a binding contract.  It's crucial to read the small print, conditions of sale, and understand what needs to be paid and by what date to ensure a smooth, quick transaction.
Further tips on buying at auction
This can be an exciting way to secure your dream investment property, particularly as you might bag a bargain and get some great deals; but it isn't for the faint hearted. Things can happen very quickly in the auction room and you need to have done your homework beforehand in order to bid confidently and avoid paying too much. Every property investor should consider buying at auction as part of their strategy.
1. When you have chosen a property that's in the auction, you should plan your exit strategy – know what you're going to do with the property;
2. Visit the property with the valuer;
3. Have the legal pack checked;
4. Visit the local letting agent – Do your Due Diligence!
5. Choose the auctions wisely – sometimes going to the quieter auctions pays off;
6. Never, ever bid first;
7. Be careful of 'off the wall bids';
8. Bid when the auctioneer says "going once, going twice" – and watch other bidders, who've done their homework;
9. When the auctioneer says "it's in the room" that means it's met the reserve price;
10. Stick to your ceiling price;
11. Make a note of all the lots that don't get sold – unsold lots means – more motivated sellers!
Attending Auctions
It's a really good idea to actually go to an auction even before you want to buy anything. You can go along and get the feel of how everything works without having the pressure of wanting to secure a property.
We've been to a few auctions and it's a really exciting experience. The room was packed and there was standing room only. The atmosphere was electric as investors were trying to outbid each other on their chosen property.
At one of the auctions, there was a property that was just down the road from us. It made it even more exciting as we knew the property and the area well. The property didn't fit our investing strategy so we weren't bidding. We were standing next door to the couple who bought it. It was interesting to see the progress they made on the house during that next year. They turned it from a wreck that needed a lot of work into a lovely family home.
I noticed that they sold it 4 years later for £220,000 more than they paid for it but I'm sure they had invested a lot in the refurbishment.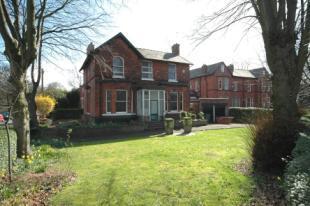 Online property auctions
The traditional method for a property auction involves people gathering in a hall and placing bids.  Like many industries, property auction houses have adapted and put in place a modern method for auction day: online auctions.
They allow people to sell items without going to a physical location. This makes it easier for buyers to find what they're looking for.  
In addition, online auctions offer sellers the chance to reach a wider audience than traditional auctions, there are a lot of options where to list, including the best know site: eBay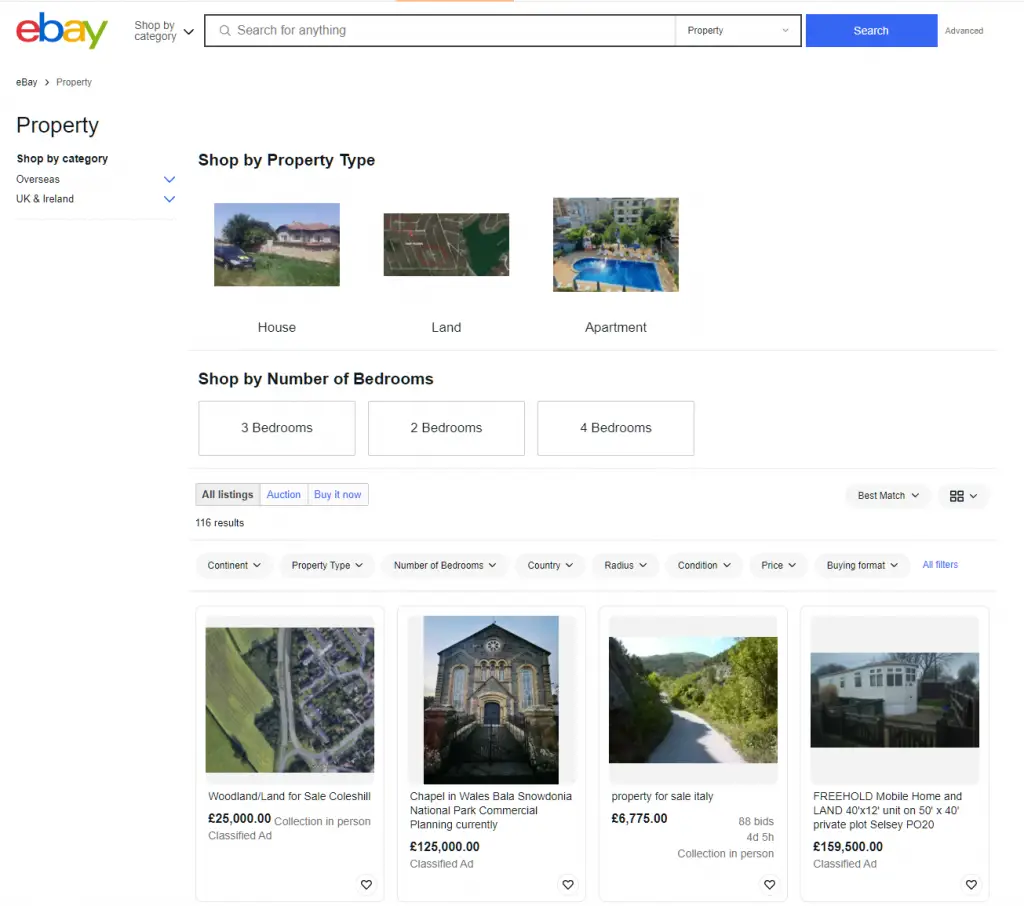 However, there are many things to consider before participating in an online auction.
Here's everything you need to know about online auctions:
Online auctions are popular 
With a growing shift to online transactions, especially in light of pandemics and lock-downs, those looking to dispose of properties have turned to online auctions to sell properties faster and more efficiently. 
They offer sellers greater exposure than traditional auctions
Sellers benefit from online auctions because they can reach a larger audience than traditional auctions. For example, a seller could list her house for sale on eBay and receive bids from anywhere in the world.
This means she can sell her house to anyone interested in buying it and not just the small sample of people there in person on the day.
They allow people to bid online
Bidding is done online electronically, rather than by calling out a bid in a room. This allows bidders to see the current bid price and place their own bid.
When the bidding ends, the highest bidder wins the item.
They save time and money
As a buyer, you might find that online auctions are cheaper than traditional auctions.  They don't require travel expenses, and it is a lot easier to research a range of properties quickly when all the information is on your computer meaning you're less likely to invest in an expensive mistake.
Our online auction experience
We had decided to bid on an HMO close to our home. It was a great buy as it had tenants already so was making a good cash flow already. It also had a small piece of development land at the back of the property. I went to view the property and was surprised to see one of the Dads from school, he was viewing at the same time. He was a builder so could see the potential with the development land.
The property needed some tidying up as it had been an HMO for a while, but I could see the potential. I decided that we should bid on it at auction.
At the time my daughters were very young, they were just 7 and 5. The auction was during the day during the school holidays and I didn't have child care. I decided to do a phone bid. I set the amount that I wanted to pay for the property and decided that I wasn't going to go higher than that.
I remember the girls were being very loud at the time of the auction, it's not easy trying to keep 2 young children quiet when they want Mum's attention! Anyway, I successfully managed to put my bids forward. But when it got to my limit I stopped bidding. It was quite a stressful experience to be honest!
I found out that the Dad from school had bought it for just £10K over my limit. I often drive past the property and think that we could have owned that one. He built a small house on the land at the back and still runs the main house as an HMO. But I'm a great believer in fate and that it wasn't meant to be.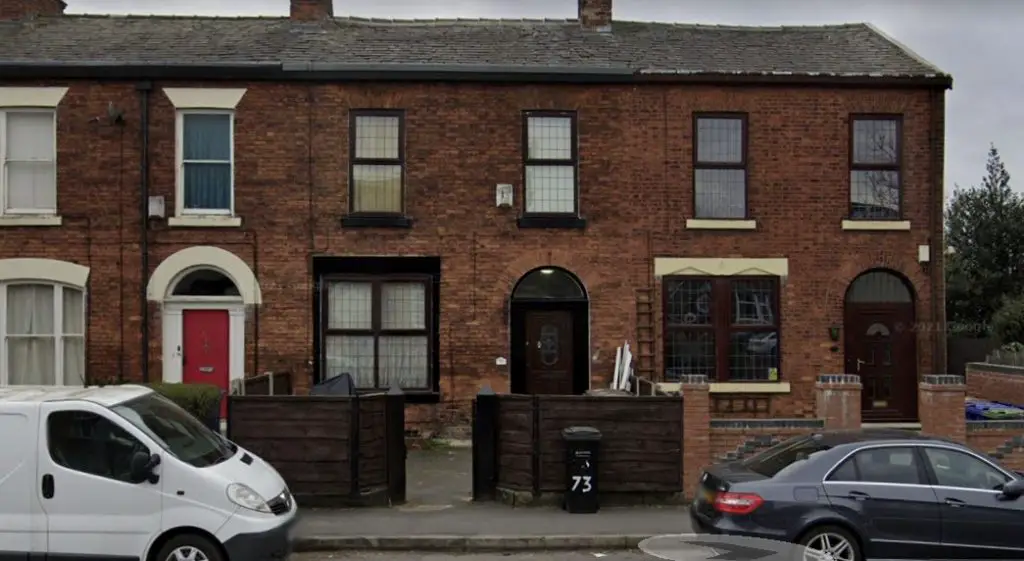 Final thoughts
In conclusion, buying in person or via an online auction is not always worth it, but when you get a great deal it can be time and money very well spent.
If you do decide to buy an auction property, make sure you know exactly what you want before you go through with it. Make sure you know what you're doing and that you're ready for the challenges ahead.