Having completed a wide range of renovation work, from big jobs such as installation of a new kitchen to smaller work such as painting and decorating, one of the final steps is providing the contractors with a snag list. If you're new to property investment and renovation you're likely asking what is a snag list?
A snag list, or snagging report, is a list of defects that need to be addressed before the job is considered completed. It is used to highlight poor workmanship, incorrect work, missed items from the agreed work list or breaches in building regulations.
When dealing with contractors these lists are an important step towards the end of the job, making sure they've carried out all work agreed to an acceptable standard.
If you skip this step, they've no reason to come back and address your issues if the job has been signed off as completed and payment has been made.
What is snagging?
Snagging is a careful, detailed, checking of work carried out, either on your newly built property or work carried out on an existing property, to identify potential issues.
This is usually done towards the end of the job to provide feedback on all the items that have been 'snagged' when checking the work.
A snag list is compiled and given to contractors to work through and put right all the identified issues.
What is a snag?
A 'snag' is an item that will need to be addressed.  This can include anything from major repairs to cosmetic issues like peeling paint or a scratch on a new door frame.
Typically, snags are smaller jobs that can be easily corrected towards the end of the job as most major issues should have been identified and rectified by the contractor while carrying out the work. 
However, in some situations, I've also included items that haven't been done at all.  For example, you might have agreed with the contractor that 3 plug sockets needed to be fitted in a bedroom. When you check the work you find only 1 has been fitted.  They've not completed the agreed job, so you 'snag' 2 plug sockets that need fitting.
What is a home snagging report?
If you're looking to buy a newly built property you might expect a brand-new house to be perfect.  Unfortunately, that isn't the case, anecdotally I've heard from a number of people moving into new builds, and they've always had some issues that need to be addressed.
So, if buying a new property you'd be wise to commission a home snagging survey, which results in a document that lists issues with the construction of a property.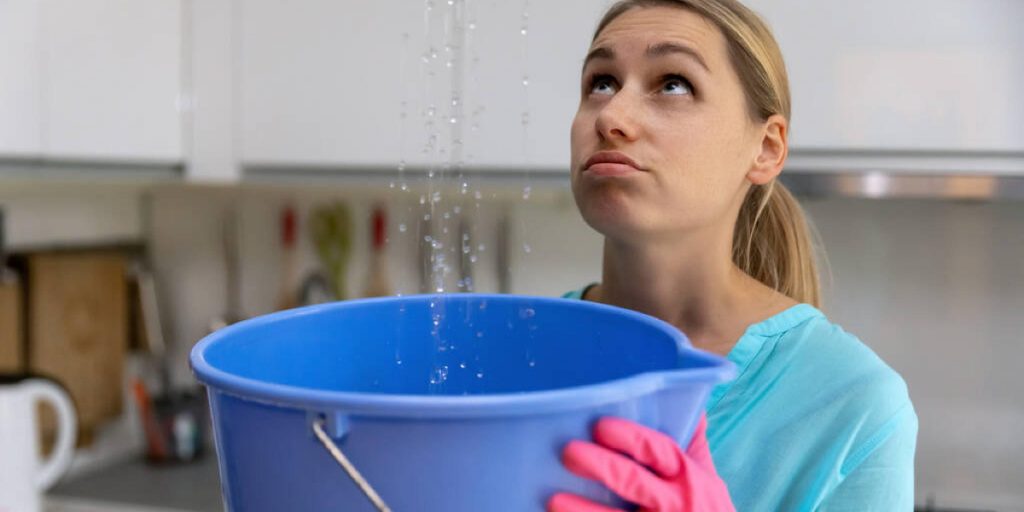 It's important to have this done before moving in so all issues can be addressed without causing you disruption. If you are buying a new build, check your contract and make sure it has a clause that guarantees the builders will make good any issues found.
If it isn't possible to do this prior to moving in, be sure to arrange it ASAP, the sooner issues are found, the sooner they can be addressed.
What is a snagging survey?
A snagging survey is a little different as it captures issues homeowners encounter while trying to take care of their new home.
Snagging surveys are typically done during the first couple of years of living in a new build and are typically carried out by a third party. 
If you're a property investor with tenants you might consider conducting your own survey with your tenants, see what they need addressing and address all issues to keep tenants happy. 
I've found tenants quickly report having no hot water, but they won't always flag that the wallpaper is looking a little tatty.
What is a snagging list?
A snag list can be compiled for any type of property and for any work carried out.  You should become familiar with the process and make sure to compile a list after having any work done, if you don't spot an issue immediately the contractor may not agree to rectify the issue.
When investing in property, it is a good idea to get an in-depth property survey done which will provide you with details of work that should be carried out.  These reports will look at any damage or potential issues that have occurred over time and may need remedying before you finalise the sale.
If you choose to purchase the property and then address the issues it's important to make sure whoever carries out the work does complete everything on the list, even the minor issues.
For example, let's say you're replacing the front door with something more secure.  The installation goes ahead, and they ask you to come and check the work.  At this point you need to record any problems you spot, perhaps the door frame is scratched (very common on door installs, resolved via buffing out), or perhaps they've fitted the wrong glass.
These issues won't necessarily be addressed then and there, but they should be flagged ASAP and you shouldn't make any final payments or sign anything to say the job is completed until the snags have been resolved.
What should I check when making a snag list?
If you're checking the work yourself you need to consider the following:
Has all agreed work been completed?
Are there any defects in the work?  
Does everything work as expected?
Has any damage been caused by the work?  
Check everything, not just the work done, but the surrounding area.  It's not uncommon for accidents to happen, for example, plaster or wallpaper damage on the stairs if contractors aren't careful when taking items up and down.
The ideal time for creating a snag list is after the job has been completed, but before legal completion, i.e. the work has been signed off and paid for.  Contractors have a lot more motivation to address snag lists when they're waiting to be paid!
When you step foot on the property ladder the snagging process is a very useful tool to ensure all issues are quickly addressed, and you're not left with a list of outstanding issues.  It can take a bit of time to compile a list, but that extra time spent snagging can be very beneficial in the long run.
Becoming familiar with this process is a very useful skill, you don't need to be a qualified building surveyor in order to spot common issues, and the snagging list process is very useful when looking around further investment opportunities.