There are few things in life as exciting as buying a new property. It's a time of hope and promise, a fresh start in a new home. But for many people, the process of buying a new property can be fraught with danger and uncertainty. How can you be sure that you're getting the best deal possible? How can you make sure that you're not being taken advantage of by unscrupulous sellers?
In this article, we'll explore some tips to help you get the most bang for your buck when buying a new property. We'll discuss how to research different properties, how to negotiate with sellers, and how to avoid common pitfalls in the purchasing process. So read on for some valuable advice on how to make the most of your money when buying new property!
Take Advantage  of Technology
In today's day and age, technology provides us with a wealth of information at our fingertips. When you're looking to buy a new property, be sure to take advantage of this by doing your research online. Many websites can be extremely helpful in the home buying process. These sites allow you to search for hot properties in your desired area, view listings and get real-time data on prices. In addition, many of these websites also offer tools that can help you estimate the cost of repairs and renovations for a particular property. This is important information to have when negotiating with a seller, as you can use it to get a lower price for the property.
Get a Home Inspection
Before making an offer on a property, it's important to have it inspected by a professional. This will help you identify any potential problems with the property that could end up costing you a lot of money down the line.  Even though it may cost you a few hundred dollars up front, it could save you thousands in the long run. It's also a good idea to be present during the inspection so that you can ask the inspector any questions that you may have. This is a great opportunity to learn more about the condition of the property and what kind of repairs or renovations may need to be made.
Don't Be Afraid to Negotiate
When it comes to buying a new property, remember that everything is negotiable. Don't be afraid to haggle with the seller over the price of the property. In many cases, you'll be able to get a lower price simply by asking. It's also important to be aware of the other terms of the sale that can be negotiated, such as the closing date or the inclusion of certain appliances or furniture. If you're not happy with the original offer from the seller, don't be afraid to counter your offer. Keep in mind that the seller may be open to negotiation, so it never hurts to ask.
Get Pre-Approved for a Mortgage 
If you're planning on financing your new property purchase with a mortgage, it's a good idea to get pre-approved for the loan. This will give you a better idea of how much money you'll be able to borrow and what kind of interest rate you can expect. The process of getting pre-approved is relatively simple and can be done online in just a few minutes. You just need to provide some basic information about your financial situation and employment history. This is a good way to show sellers that you're serious about buying their property. In many cases, sellers will be more willing to negotiate with buyers who have already been pre-approved for a mortgage.
Work With an Experienced  Realtor 
If you're not experienced in the world of real estate, it's a good idea to work with a professional who is. Realtors have a wealth of experience and knowledge that can be extremely helpful in the home buying process. They can help you find properties that fit your budget and needs, provide advice on negotiation tactics, and answer any questions that you may have. While working with a realtor does require you to pay a commission, it's usually worth it in the end. Realtors can save you a lot of time and money, so if you're not sure about going it alone, be sure to work with a professional.
Know Your Budget
One of the most important things to remember when buying a new property is to stay within your budget. It's easy to get caught up in the excitement of finding the perfect home and end up spending more than you can afford. But if you want to avoid financial problems down the line, it's important to stick to a budget that you're comfortable with. When creating your budget, be sure to factor in the cost of repairs and renovations, as well as the cost of furnishings and appliances. In addition, don't forget to account for the ongoing costs of ownership, such as property taxes, insurance, and utilities. By taking all of these factors into consideration, you'll be able to create a realistic budget that you can stick to.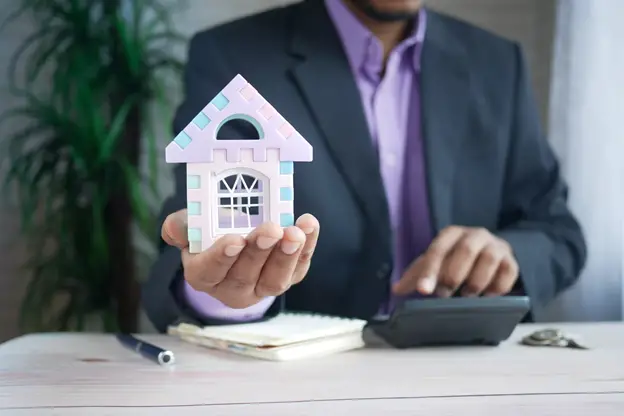 By following these tips, you'll be sure to get the best deal possible when buying a new property. Remember to be patient, do your research, and don't be afraid to negotiate. With a little bit of effort, you'll be able to find the perfect home at a price that you can afford.