Have you ever wondered what serviced accommodation is? Are you curious about the benefits it offers to businesses and individuals alike? If so, then this article is for you.
Serviced accommodation is accommodation that offers various services such as cleaning, linen changes, laundry and other amenities to guests. Some serviced accommodations may also offer food service, 24-hour reception, ticket bookings and even concierge services. It is commonly used for corporate clients or those who would like a more luxurious stay at an affordable price.
Generally, these properties are available for both short and long term stays, providing guests with all the convenience and comfort of home.
Serviced accommodation typically includes hotels, guesthouses, bed and breakfasts, studio suites, and multi-bedroom houses.
Amenities can range from a kitchenette to a full-size kitchen with dishwasher and washing machine, as well as larger living/sleeping areas and access to gyms, restaurants, meeting space, concierges and other hotel-like services.
As well as providing guests with more space and comfort, serviced accommodation is often a much more economical option compared to traditional hotel rooms.
What's the difference between serviced and non-serviced accommodation?
If there's serviced accommodation, it stands to reason there must be non-serviced, but what are the key differences? The main difference between serviced and non-serviced accommodation is the level of service provided.
Serviced accommodation provides additional services such as housekeeping, front office, parking and others included in the rent, and also provides fully-furnished, self-contained flats with soft furnishings and cooking utensils. If you are looking for serviced apartments in London, you could perhaps search for serviced apartments West London to find what you are looking for.
Non-serviced accommodation does not provide additional services, and generally covers self-catering premises such as rented flats, youth hostels, holiday parks, campsites and motorhomes.
Generally you can consider serviced accommodation to be aimed at providing a 'home away from home' experience, giving occupiers more space and privacy, and are more convenient when travelling with a family.
Non-serviced accommodation is better suited to those who prefer a no frills approach, and can save money on longer stays by cooking their own meals in the flat. Both provide various amenities, but serviced accommodation is more luxurious and provides more convenience and comfort for the guests.
What are the different types of serviced accommodation
Serviced apartments are a great alternative to traditional hotels, often offering more space, convenience, privacy and often at a much lower cost. They come in all shapes, sizes and specifications, but they all offer the same benefit of freedom, flexibility and home-like comforts you'd expect from a furnished apartment.
There are several main types of serviced accommodation:
Studio apartments are the most basic type of serviced accommodation. They are usually quite small in size and feature just one main living/sleeping space, a kitchenette and a bathroom. They are best suited for one person or a couple, as they don't have the extra space for more occupants.
A one-bedroom apartment is a larger version of a studio apartment, offering more space and the convenience of a separate bedroom from the main living area. This type of accommodation is best suited for two people or a family of three, as it offers enough room for everyone to be comfortable.
Two-bedroom apartments are the most spacious of the three, as they feature two separate bedrooms, a separate living/dining area and a fully-equipped kitchen. This type of accommodation is best suited for larger families or groups of friends, as it has enough room to accommodate up to four people comfortably.
Aparthotel – Accommodation that combines the characteristics of serviced apartments and hotels. It usually consists of a full-size kitchen, living area, bedroom and bathroom. Amenities like restaurants, meeting space, concierge and gyms may also be available.
Extended Stay Hotels – Extended stay hotels offer serviced apartments for longer stays (typically a minimum of one month). These apartments are typically larger than standard hotel rooms, and come with a separate bedroom, living area and kitchen.
Corporate Housing – Corporate housing is designed for business travellers, and is typically offered for stays of one month or more. These apartments provide all the amenities of a serviced apartment, as well as extra features such as secure building access.
Generally serviced apartments offer the same comfort, convenience and flexibility of a hotel, but they all offer something slightly different in terms of size, amenities and services.
If you're thinking of offering serviced accommodation, these are the features clients typically look for:
Fully furnished and self-contained accommodation
More space and facilities than regular apartment rentals and hotels
A range of home-like amenities, such as kitchen facilities, living room and bedroom
Hotel-like services, such as 24-hour CCTV and secure entry
Once weekly maid service
Convenient and affordable for longer stays
Great for group and family travel
Option to choose to cook for yourself or dine out at local restaurants
Privacy and comfort in your own surroundings
Freedom to do the same things you would do at home
Twice the size of the average hotel room
Holiday Rentals
Thanks to modern technology it's never been easier to rent out property to holiday makers. Pleatforms such as the popular Airbnb allows guests to rent out an entire property or a private room in a house.
It is an ideal option for travelers who want the comforts of a home away from home. Airbnb listings usually include amenities such as Wi-Fi, kitchen facilities, and other basic services.
Hostels
Hostels are a type of serviced accommodation that provide a communal living experience. Hostels are typically dormitory-style rooms with bunk beds and shared bathrooms.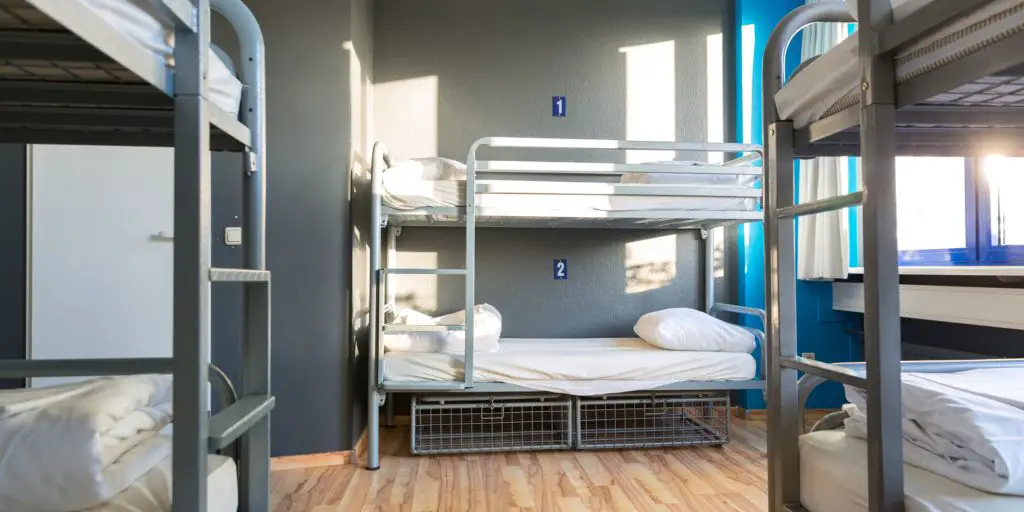 These accommodations are ideal for travellers looking for a budget-friendly stay, as they are often the least expensive option.
Hostels also provide shared common areas, such as a kitchen, living room, and lounge, so that guests can mingle and make new friends. Hostels offer a great way to travel on the cheap and often have additional services, such as free breakfast, Wi-Fi, and activities for guests.
Is serviced accommodation a good investment?
Serviced accommodation can be a great investment for those looking to make some extra money. It is often more profitable than renting out a regular flat, since it offers hotel-like services and amenities that are attractive to travellers who are willing to pay a premium for these extras.
It's far easier to maintain short stay properties as you'll gain regular access when it's not being rented. Of course the major downside is that you are likely to have more void periods, for example out of season, if you've focused on holiday homes.
Is service accommodation profitable?
Yes, service accommodation can be a highly profitable investment. With the increasing competition in the industry and the increasing demand for a richer customer experience, landlords can benefit from offering fully furnished properties that can be rented out for short or long term lets.
The key to success with serviced accommodation is to set the property up like a hotel with all the necessary furnishings, amenities, and services.
This includes providing bedding, towels, tea, coffee, milk, and biscuits. In addition, a landlord must ensure that the property is cleaned and linens are changed after each guest. Finally, it is important to have a team in place to help manage the property, whether that is a power team or the landlord themselves. With the right preparations and care, serviced accommodation can be a highly profitable investment.
How do serviced accommodations make money?
Serviced accommodations make money by providing short or long term lets to guests. These accommodations are usually fully furnished and may offer facilities similar to those of hotels.
The main difference to regular buy-to-lets is that serviced accommodations require more intensive work. Investors will need to furnish their property and provide amenities such as TVs, bedding, towels, tea, coffee, milk, and biscuits.
It is also important to ensure that the property is cleaned and linens are changed regularly. Depending on the accommodation, a meet-and-greet service may be necessary.
Investors may also need to set up a team to help with the running of the serviced accommodation. There are several models that investors can choose from, such as letting the whole property once or taking bookings through booking.com or Airbnb.
With all of these things in place, investors can make money from the income generated from the serviced accommodation.
Which cities are most popular for serviced accommodation?
Traditionally focused around capital cities across the UK and Europe, the serviced apartment is now becoming a mainstream form of accommodation across cities of all sizes.
York – a tourism hot spot
From historic city breaks to adventure tourism, walking breaks, business trips and family weekends away, the UK offers something for all styles of traveller.
One such city enjoying a boom in temporary accommodation demand is historic York in North Yorkshire, a permanent fixture on the UK's best places to live and buy property lists and attracting more than seven million visitors from across the globe each year.
According to the Sunday Times newspaper, flocks are drawn to its cobbled streets thanks to a perfect blend of "heritage and high-tech." Indeed, York offers a "mini-metropolis with cool cafes, destination restaurants and innovative companies," the newspaper adds.
Couple this with its rich history as a Roman outpost, a home to Vikings, its character-filled streets of magnificent Medieval homes and gothic York Minster and you have a pressing need for varied accommodation options within those 13th Century walls.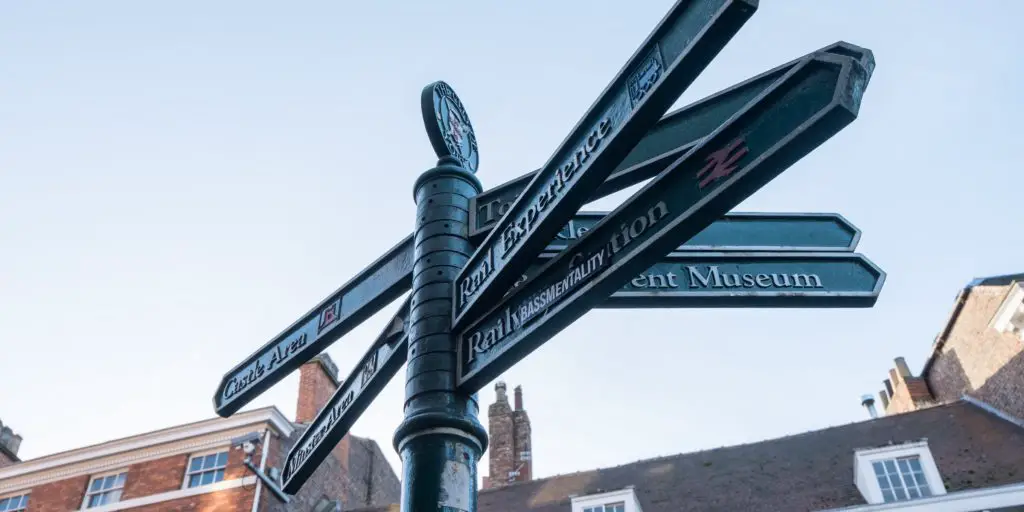 If you are wondering why York is a good place to visit families flock to make history books come alive for schoolchildren, with tales of the city's infamous son, Guy Fawkes, and to visit some of the UK's top museums and attractions, including:
The National Railway Museum
Fairfax House, known as the 'finest Georgian town house in England,'
The York Army Museum
Those hungry for more history will not be left wanting – York is also home to a fully restored two-storey, semi-subterranean Cold War bunker, built in 1961 to track nuclear explosions and fallout in the event of a nuclear war.
With so many appealing attributes, it is no wonder that the temporary accommodation sector is on fire in the walled city.
Developers are pouring in and expansive regeneration projects are set to transform regions of the city into work/play meccas for business and recreational travellers.
One such area is the formerly industrial Layerthorpe, lying just to the north-east of York city centre, which has a number of prime sites already earmarked for large residential and commercial schemes, including popular serviced apartment offerings.
Icona York on Redeness Street is one such development helping to recast the area as a cosmopolitan, hugely sought-after zone set to see rising property prices over the coming years.
Located under ten minutes away from the city's key business areas and the facilities, eateries and attractions of central York itself, Icona York boasts 32 one and two-bedroom apartments across five floors, with a communal rooftop, gym and dedicated concierge service.
Views over the historic York Minster, Italian quartz kitchens, balconies, three penthouses with private terraces and residents parking, make Icona the ideal choice for York accommodation.
Completed at the end of last year, everything is brand new and therefore provides a worry-free investment offering convenient low-maintenance accommodation and solid rental returns. With prices starting at £255,000 for a one-bedroom apartment, Icona York compares favourably with other new-build developments when it comes to pricing. While Icona's sq/ft price is £442, equivalent new builds have an average price per sq/ft of £475.
The historic town of Chester
Another historic town popular with staycation visitors is Chester, the county town of Cheshire, located in Northwest England close to the border with Wales on the banks of the River Dee.
This walled cathedral city is famed for its Roman walls made of local red sandstone – the most complete city walls of any historic city in England – which tell of its history as a fortress in the 1st century A.D.
The city is also home to the largest Roman Amphitheatre in the country, the oldest racecourse and a 1,000-year-old cathedral boasting some of the finest examples of medieval carvings in Europe.
Visitors looking for a short weekend break in Chester are increasingly turning to serviced accommodation thanks to its flexibility for families and groups of friends travelling together.
The savings that this form of accommodation can provide – including the provision of self-catering in the fully-equipped kitchen – will allow for more shopping in Chester's famous 700-year-old Rows galleries or a day out at Chester Zoo, the UK's most popular attraction outside the capital.
Chester is easily accessible from London with regular train services taking just two hours, making the city appealing for visitors and investors alike. Families of four should expect to pay around £560 for four nights for a one-bedroom city-centre serviced apartment in the peak season of mid-August.
Coastal getaways in the UK
Coastal towns are also extremely popular getaway spots in the UK, with popularity peaking over the summer months and during school holidays as families flock to enjoy the beaches in the sunshine.
Winter walkers also frequent these coastal resort areas, with some of the most popular being the sandy shores of Bournemouth on the south coast of England, Southwold in Suffolk, Brighton in East Sussex and Newquay in Cornwall.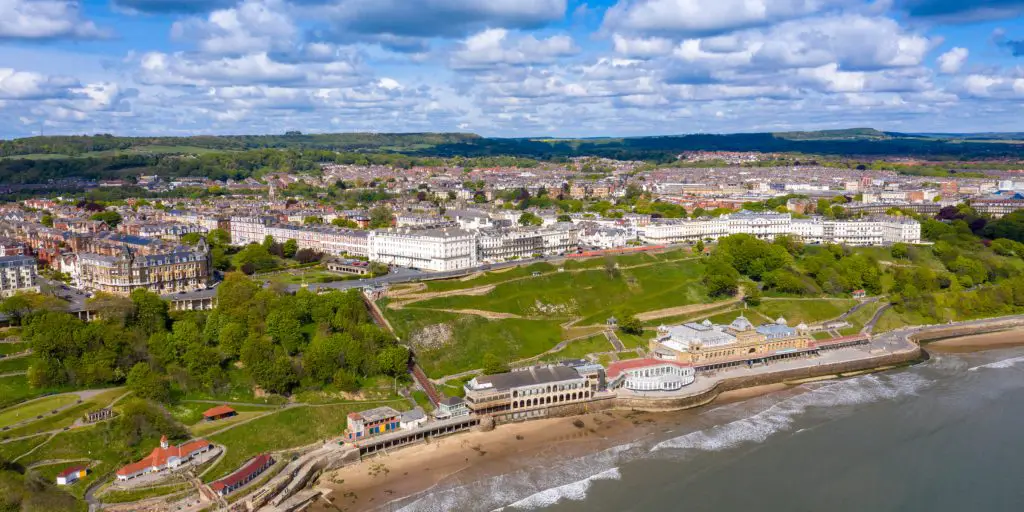 Days out by the sea with fish and chips for lunch are a great British tradition, with the brightly painted beach huts, piers stretching into the water and sticks of rock only adding to the appeal.
Bournemouth
The seven miles of sandy beaches and some of the warmest sea temperatures in the UK make Bournemouth, on the south coast of England, one of the country's go-to's when it comes to a sun, sand and sea holiday.
Indeed, the Dorset town's flagship beach was named the best beach in the UK and the sixth best in Europe in the 2019 TripAdvisor Traveller's Choice Awards.
Bournemouth boasts five Blue Flag beaches:
Alum Chine
Manor Steps
Southbourne
Fisherman's Walk
Durley Chine
This means they have all met high standards as regards water quality and safety.
The town, which lies within easy reach of London and Gatwick Airport for international visitors, enjoys its own micro-climate, as well as a stunning cliff line, and those factors, coupled with views across to the Purbecks and the Isle of Wight, attract visitors back year after year.
One of the great traditions of a British seaside holiday is to hire a brightly painted beach hut right on the sand.
Bournemouth and nearby Poole boast more than 250 beach huts for hire, while Boscombe Beach offers stylish architecturally-designed beach pods that are exclusive to Bournemouth, featuring private balconies with views of the Isle of Wight and the Purbeck coast.
Sporty visitors will also enjoy the range of watersports on offer at Poole Harbour, including windsurfing, sailing and kitesurfing, as well as a wander around the marina.
Families may want to visit the Oceanarium, Bournemouth's popular aquarium, along with the iconic pier, which is crowded with amusement arcades and ice-cream stalls to suit every taste. Go for a stroll along the pretty promenade and admire the waterfront 'Millionaire's row' homes in Sandbanks to the west, which is known for having the 'most expensive seaside in the world.'
Art lovers and culture vultures will want to check out one of the UK's finest art museums, the Russell-Cotes Art Gallery and Museum at East Cliff Promenade, just a few minutes' walk from Bournemouth Pier.
Constructed at the turn of the 19th and 20th Centuries, this cliff-side mansion, which was once home to art collector Sir Merton Russell-Cotes and his wife Annie, now houses a collection of world-famous Pre-Raphaelite works.
Such is the enduring appeal of Bournemouth as one of the UK's most loved seaside resorts, that accommodation in the area is extremely sought after, especially during peak times.
A one-bedroom serviced apartment-style offering designed to sleep a family of four, would cost around £710 for four nights over a weekend in the peak season of mid-August.
Newquay
Another seaside resort that never goes out of style is Newquay on the north coast of Cornwall, in southwest England.
Easily accessible thanks to its own small airport and daily train service from London, Newquay has been a mecca for surfing enthusiasts from across the UK and beyond for decades who adore Cornwall's 'Atlantic Coast' for its pounding waves and stunning sandy Fistral and Watergate Bay beaches.
Voted one of the UK's Favourite Seaside Towns in the Which Holiday Survey, Newquay has also claimed the title of Best Family Holiday Destination in COAST magazine and Best Seaside Town for Families 2019.
Away from the famous surf, Newquay offers an impressive zoo with beautiful tropical gardens and the Blue Reef Aquarium, which is sure to delight the kids with its underwater tunnel laden with pufferfish, sharks and stingrays.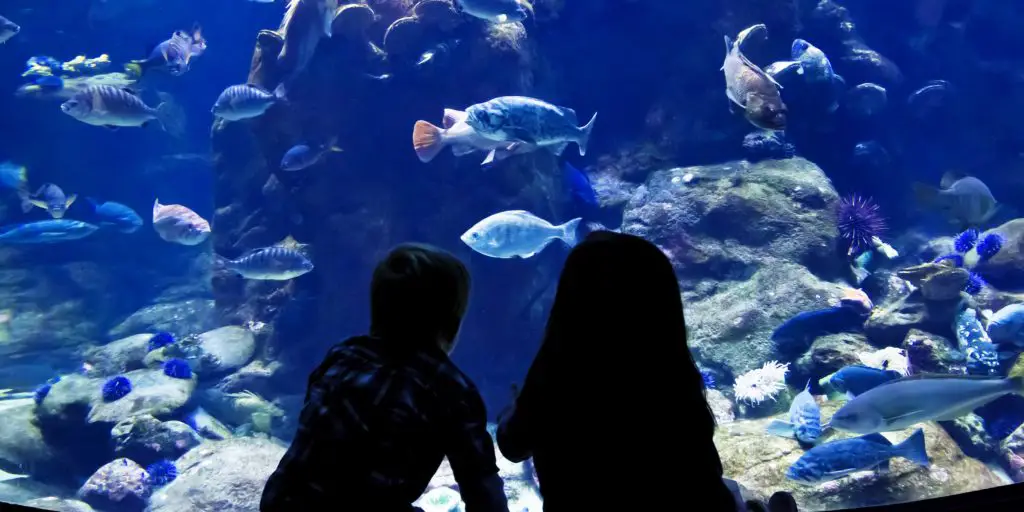 Newquay is also a gateway to the South West region of England, known for its popular South West Coast Path, a 630-mile National Trail coastal path starting in Somerset's Minehead and delighting walkers all the way through Devon and Cornwall.
A family of four would be looking to pay around £695 for a one-bedroom serviced apartment for four nights during the peak season of August.
Final Thoughts
In conclusion, serviced accommodation can be a great investment for those looking to make some extra money via rental income.
They're a different proposition to the traditional rental property, but with the right preparations and care, investors can make money from the income generated.
There are different types of accommodations suited to this model. Although they're typically associated with travellers looking for a budget-friendly stay, as they are often the least expensive option and offer a range of amenities and services that regular flats don't provide, this isn't always the case and high-end properties can also make for an attractive proposition.
Ultimately, service accommodation is a profitable venture that has great potential for success with the right strategy in place.
Sources
https://www.onetouchinvestment.co.uk/best-places-to-invest-in-uk-property-in-2021-or-uk-property-hotspots-2021
https://www.onetouchinvestment.co.uk/look-north-for-uk-winter-staycations#why-is-york-a-good-place-to-visit
Latest posts by Mark Draper
(see all)