You've looked at your kitchen and thought: blergh, this could be way better. It's a regular occurrence in many homes. Kitchens are often about practicality rather than luxury. In this way, they can often be overlooked in the initial design process and stick out like a sore thumb as a result. So many kitchens these days are cold, under-designed and, dare we say it, boring.
But it doesn't have to be this way. If you've got money sitting aside and you feel the urge to put it to good use, then a kitchen renovation plan can immediately solve your issues and even up the value of your home as a result.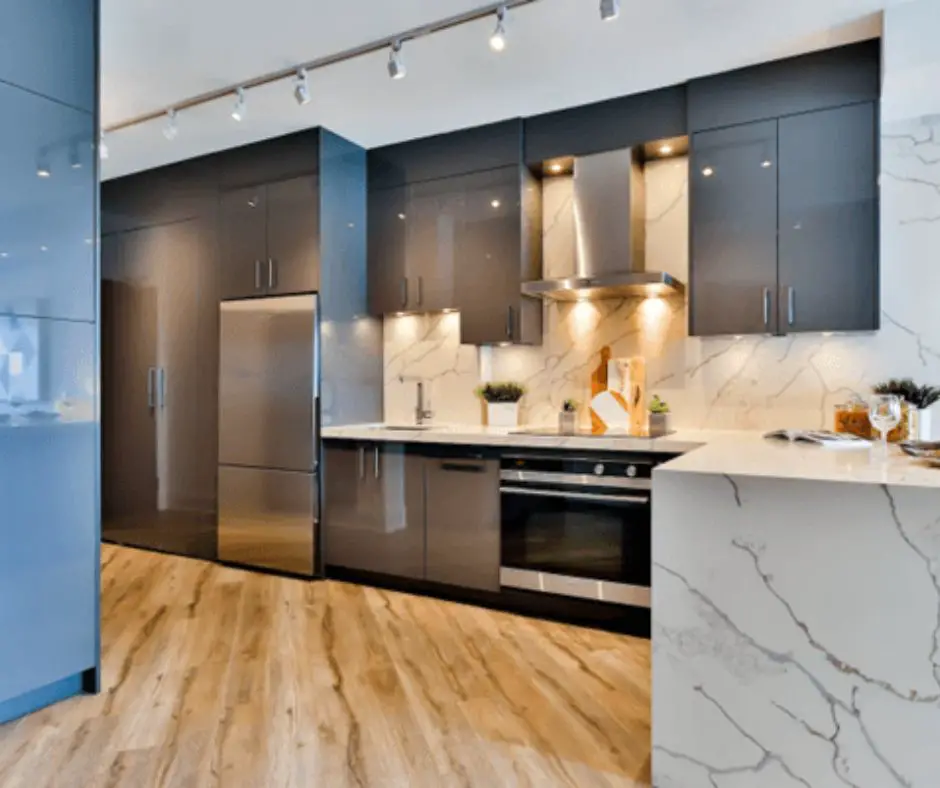 But where do you start? There are so many different kitchen ideas out there, but you need to narrow them down and pick something that speaks to you and your family. With this in mind, here are five ideas that could inspire you and perhaps even  lead you to that sparkling new kitchen space that you deserve:
Go Big Or Go Home
The first thing to think about is going big. Seriously, although there are plenty of ways to touch up a kitchen, if your kitchen was always ill-designed, then that is only going to achieve so much. What you need to do is strip your kitchen back to its shell and give yourself the room to start from scratch. This can be done with a soft strip demolition, taking away all the inessentials safely and efficiently before you can get to work on creating your new space – see abruss.co.uk for more information on this.
Worktops Are Your Friend
If you're starting from scratch, try to think with workspaces in mind. Remember, your kitchen is still a practical space that is made for food preparation. All the best kitchens, therefore, have a workspace or island to assist with this preparation and – incidentally – make the kitchen look far more professional and less compact as a result. Remember, if you're thinking of eventually selling up, clutter is one of the biggest turn-offs for home buyers, so extra worktops can always work to reduce this clutter and make the space feel far more open.
Dark Wood That Draws You In
The reason so many kitchens feel cold is because of the stark whiteness that embodies a lot of them. Light is obviously an important part of the kitchen's practicality, which has led many designs to go down this simple, "white" route to elevate visibility. But you don't want your kitchen to feel clinical, so make sure to balance out any light colours with dark – for instance, chestnut or walnut flooring.
A Larder For Storage
If you want a slightly more vintage feel to your kitchen, then think about including a small larder. This is essentially a walk-in cold cupboard that is designed to keep your food fresher for a longer period of time. It's also one of the best storage ideas for your kitchen to remain uncluttered – or taken up with a load of cabinets that ruin the effect you are going for.
Think About A Complete Reposition
One last thing to think about before starting your renovation plan is a complete reposition. Take out the plans of your house and really think about whether your kitchen is in the right place to start with. Does it feel cold because it struggles to take in any light? In this instance, is there another part of the house where more light could enter in? It may use up a lot of your budget, but often a simple reposition is all that is needed to create a kitchen that you are happy with and want to be in.
Latest posts by Julie Hanson
(see all)