Property investment can be a great way to make some extra money, and it can even become your full-time job. You like the sound of becoming a property investor…but what does a property investor actually do?
A property investor is someone who buys, rents, and sells residential or commercial real estate for profit. They identify, purchase, renovate, rent, manage, and possibly sell property in order to generate income from the investment.
There are also property investors who take a wider approach that encompasses other elements such as land, buildings, and developments
A property investor can be a single individual or a team. They can work professionally or part-time while maintaining a full-time job.  I work in partnership with my husband and our current focus is the residential sector rather than commercial property.
Getting started in property investment can be a little daunting.  In this article, I'll cover what property investors do and give you some tips on how to get started.
Decide on your Strategy
One of the most important elements of having a successful property portfolio is having a very clear strategy to work towards.
Perhaps you have already bought some property and they are bringing you in some income each month.  Maybe they aren't bringing in the cash-flow they could.
Perhaps you have bought several properties over the years, but you want to speed up the process so that you can ditch the day job.
Maybe you want to be more efficient with your time so that you can package deals and pass on the properties you don't want to make some money from them.
Perhaps you just want to get started with a system that you can follow to bring in leads of potential motivated sellers so that you can start the process. Wherever you are in this process – the strategy and the systemisation of that strategy is the key to your ability to build your income from property.
It is so important to set your strategy before you start. If you don't know where you are going how are you going to get there?  You could get carried away with all the excitement of getting started, and not actually make the right decisions. If you plan your strategy from the outset you will have a clear path. 
Ask yourself a few questions:
Are you looking for cash-flow each month?
Are you looking for capital gains?
Are you going to buy and hold?
Are you going to buy and sell?
How much income do you want from property investing?
Most people want a combination of capital growth and rental income from a buy-to-let property. As you become more experienced there are many different strategies that you can implement to build your property portfolio.   Choose which one or combination of a few appeals to you the most. 
Why become a property investor?
Real estate is a very attractive investment because of the long-term potential of the market. With the right strategy and research, you can make a lot of money, either in addition to your existing job or instead of.
A key point to remember is this isn't a get rich quick scheme, I've worked in the industry for over 10 years and it takes a while until it becomes your full time income.
You should consider investing in property if you are ready to take a long-term approach to investment.  The longer you hold on to the property, the higher the return when you sell, and the more likely you are to recover from any temporary downswings.
You can see from Figures 1 and 2 that the long-term trend is an increase in house price value.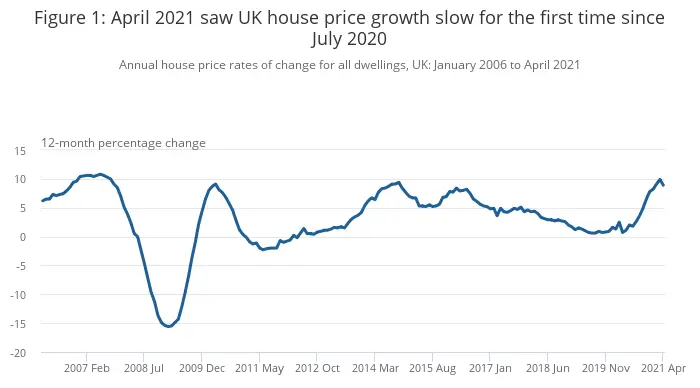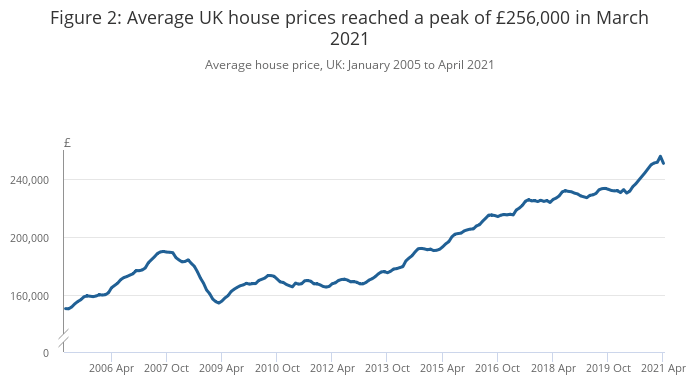 (Source: https://www.ons.gov.uk/economy/inflationandpriceindices/bulletins/housepriceindex/april2021)
If you purchased in 2007 and sold shortly after, in 2009, you likely would have lost money, but by holding for 10+ years the sale price would have increased to give you a tidy profit, on top of the rental income for those years.
Remember that investment property isn't a buy and forget income strategy, there is work to be done that can seem a little overwhelming to individual investors if you're also holding down a full-time job.  You should also keep in mind the costs involved, if you have no one renting can you afford to pay for a second set of expenses on top of your existing primary residence outgoings?
There are a lot of different strategies you can take, from flipping houses to building a diverse portfolio.  If you're just getting started I'd recommend a simple buy to let approach.
What is buy to let?
Buy to let is finding a suitable property to invest in with the aim of renting it out to someone else. This could be a house, apartment, or even a business. The rent you receive from this arrangement is called the "rental yield".
The yield is a key metric you need to understand before spending any money, calculating it should always form part of your research and it's easy to work out:
Gross Yield = annual rent/purchase price
Net Yield = annual rent – running costs/purchase price
Net yield will give you a more accurate projection of your monthly profit, but if this is to be your first property you may not know exact running costs and so gross yield would be a better indicator.
The running costs will largely depending on your mortgage, the size and the state of the property.  If it's in good condition there is likely to be less maintenance costs than if it has been poorly maintained by previous owners.
What will you do as a property investor?
There is a lot to learn about property investment.  If you already own your own home some of this will be familiar, for example searching for the right place to buy, visiting, the purchasing process etc.  
Remember that a lot of money is at stake, if you're unsure about any element I strongly suggest speaking to an expert in the area you're struggling with, a little money on an expert can save a lot of money on having to deal with mistakes.  Here are our list of key experts you should talk to: The Expert Panel
Find the right property
Consider your budget and location when searching for investment opportunities.  Keep in mind this isn't your home, your approach needs to be a little different than when you were looking for yourself. It's important not to get emotionally involved and just look at the figures.
How does the sale price compare to similar properties in the same area?
How much work is required to make it rental ready?
How much rent do similar properties charge in the local area and is that enough to cover your costs?
What yield can you expect to see
When you have an idea of the area you are interested in, get in touch with the local estate agents to help you find the right property and negotiate the best deal possible. This is called doing your due diligence.
When you're considering investing in property it is very important to do your research first. I can't overstate how important your due diligence is when buying property. Read our article What is a BTL Property? to find out more about doing your due diligence.
Arrange a mortgage
Assuming you are not buying outright using your savings, you will need to arrange for a mortgage once you've found your ideal investment property. 
At this point I strongly suggest contacting a mortgage broker, an expert in this area who will help you find the right mortgage for you.
Keep in mind you will need additional cash to cover the initial renovation work so it's important you ask an estate agent to show you around and arrange further viewings if you are seriously considering any properties.
Be aware of potential problems with the property and decide how much you are willing to pay to fix them before making an offer.
When proceeding, be sure to have a home inspection done (often required to secure a mortgage) to help identify issues you'll need to address.  This may help you negotiate a better deal if there are more issues than the seller presented.
Purchase and renovate
When you purchase your own personal home you generally accept there will be jobs to do and improvements to be made over many years of living there.  You might start with a fresh coat of paint, then plan to have a new bathroom one year, a new kitchen a few years after that.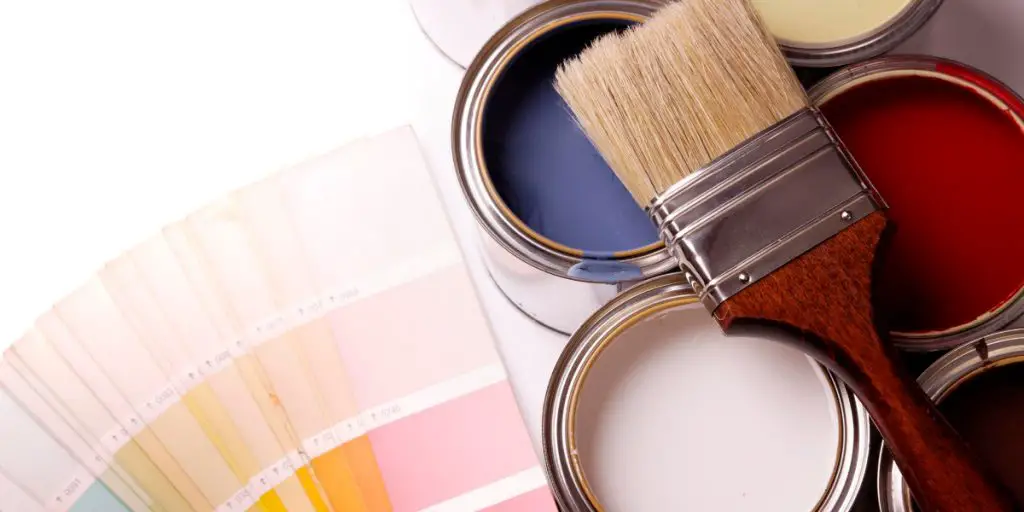 You don't have the luxury of time with rental properties, you want to get it to a decent standard as soon as possible.  It's also much easier to carry out the work when there is no one living there.
That's not to say you need to redo every room in the house, but do be prepared for the following quick jobs:
New carpet/flooring
New wallpaper
Painting (neutral colours)
Cleaning gutters and roof
Checking electrical wiring
Gardening (mowing the lawns, removing weeds, making sure the outside gives a good first impression)
Buying furnishings if you plan to offer it fully furnished (to charge a higher rent)
If the bathroom and kitchen are in respectable condition you might want to wait a few years before completely replacing, the key is to make the house attractive and to address any immediate repair issues.  
For example, replacing taps in the kitchen, along with a fresh coat of paint, can help it feel fresher and well looked after.
Calculate the rental price
There is no one definitive answer to this question, as the amount you charge for rent will depend on a number of factors, including the location, size and condition of the property you are offering.
From your initial research you should already have a good idea what the local rental prices are.  If you haven't had a look at some recent listings then take a trip down to the local real estate office or visit websites like Zoopla or Rightmove.
To calculate rent, you need to know what it would cost to maintain it, what will you be paying each month?  Some examples of your potential costs are:
Insurance (make sure you get Landlords Insurance and not just a household policy)
Mortgage
Maintenance
Management fees (if you use a letting agent to look after your property for you)
Service charges (if you have a leasehold property)
Ground rent
Depending on your availability, you may want to pay a letting agent for help.
It is important to remember that charging too much monthly rent can lead to dissatisfaction among your tenants and may result in them moving out sooner than they would have if you had charged a more reasonable price.
While it is not always easy to determine an appropriate rental fee, by using some common sense and doing your research into market rates, you should be able to set a fair price without sacrificing too much income.
We don't really increase the rent very much once a tenant is in the property. If the tenant was unhappy about rental increases then they might decide to leave. A rental void is very costly so it's important to avoid this at all costs.
Advertise and gain tenants
After the initial investment and renovation work has completed you'll be left with a very nice, empty, property and if there is one thing us property investors fear, it's an empty property!
The rental income covers your costs, if no one pays rent, it means you have to cover all the associated costs and this will lead to a negative cash flow.  
Ideally you should start advertising during the renovation work, to have tenants lined up to move in as soon as the work has been completed.
Let your friends, family and workmates know you're going to have a property to rent, share the news on social media and ask your contacts to share it with their network and you might get a referral without paying any fees.
However, in most cases the quickest way to fill a property is to work with a local letting agent who will advertise it, screen applicants, arrange viewings, carry out background checks and essentially do all the hard work for you.
Keep in mind your tenants are your customers, treat them well and they will potentially rent from you for many years.  To build a good relationship make sure to address any issues they have as soon as possible, be proactive and check in with them from time to time if there are any problems, and drop off a small gift of appreciation around the holidays. We always give our tenants a gift voucher at Christmas. They are very appreciative of this and it doesn't cost us a lot of money. This helps to build the relationship with the tenants.
Maintain the property
With tenants in place the amount of work you'll have eases off.  Your job is now to maintain the property and make sure you're covering all related expenses, such as mortgage payments.
If you're a first time investor in full time employment be aware that rental income must be declared via a self tax assessment, if you've never done one I recommend speaking to our tax expert, Chris Oxley who can complete and submit it on your behalf.
You should speak to an accountant before you buy the property. 
The UK government has introduced a number of tax changes regarding rental properties in the UK. The gradual removal of mortgage interest relief together with additional charges for second homes has not gone down well. We've also seen a number of changes to the tenant/landlord relationship with many landlords believing the government has handed too much power to tenants. Those with a sizeable rental property portfolio will often look towards company status where there are some subtle, but very useful, tax advantages.
An accountant will help to decide whether you should buy the property personally or put it into a Special Purpose Vehicle (SPV). The structure of the purchase will significantly impact your tax situation.
With ever changing guidance and legislation, its vitally important to have an accountant that understands the property sector inside out. Not only will this help you stay compliant and save money, but it will also give you access to better systems, procedures and key contacts to help your business grow.
Your first property will be a learning experience, from the initial research and purchase process to maintaining tenants.
Maintaining a good relationship with tenants usually means they'll be considerate when moving out and will provide you with plenty of notice, at which point you need to start the process of finding a new tenant again ASAP.
It's not always a bad thing to have a period where there isn't a tenant, it gives you the opportunity to carry out work required before the next person moves in, for example freshening up the rooms with a new coat of paint.
Void Periods & refurbishing
When you are doing your due diligence and looking at the figures it's important to calculate for void periods. Make sure you have enough money saved to pay the mortgage and the council tax when the property is empty.
One of our long term tenants of 10 years annouced that she was moving out just before Christmas a few years ago. It was a shame but it gave us the opportunity to refresh the whole property. We decorated every room and put down new carpets and flooring. We also tidied up the outside of the property. It had looked in quite a state so we improved it hugely but it didn't cost us a lot of money.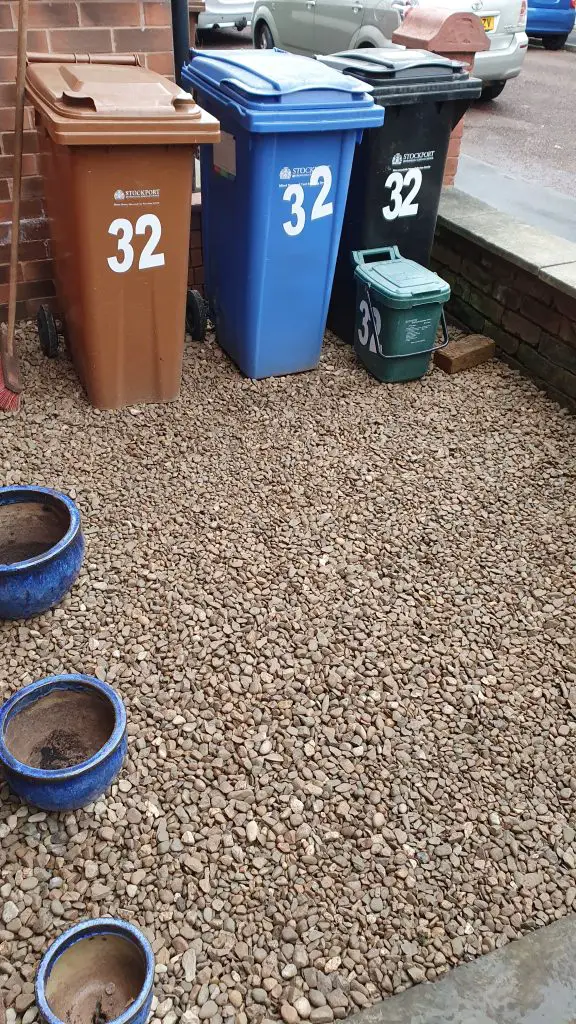 In the front garden we simply put down a mesh and then covered it with gravel. This didn't cost a lot but improved the kerb appeal enormously.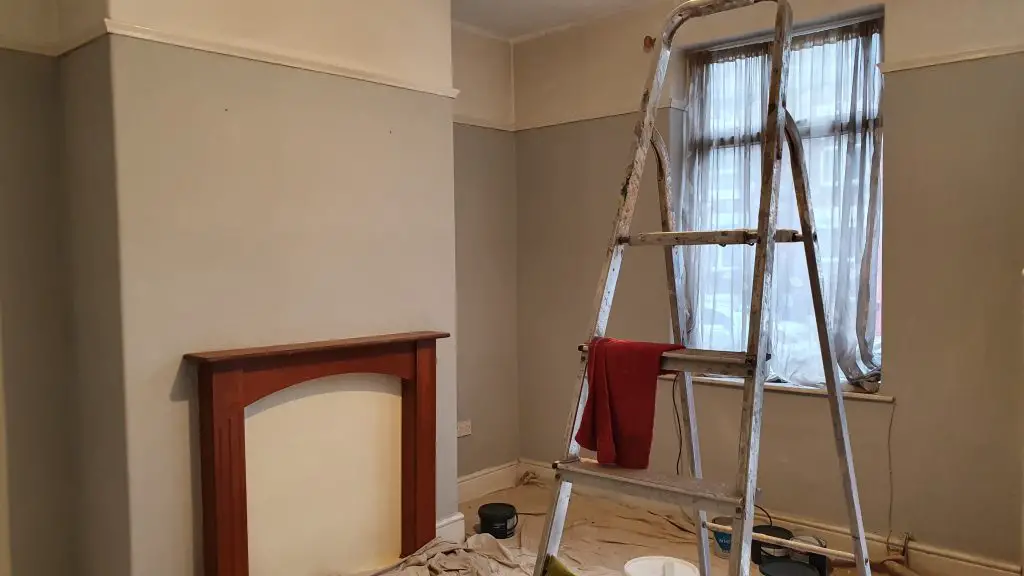 We decorated the lounge with a neutral grey and put a double glazed window unit in and a new front door.
The kitchen floor was an absolute mess, so we ripped up the flooring and got new flooring put down. It made a dramatic difference to the kitchen.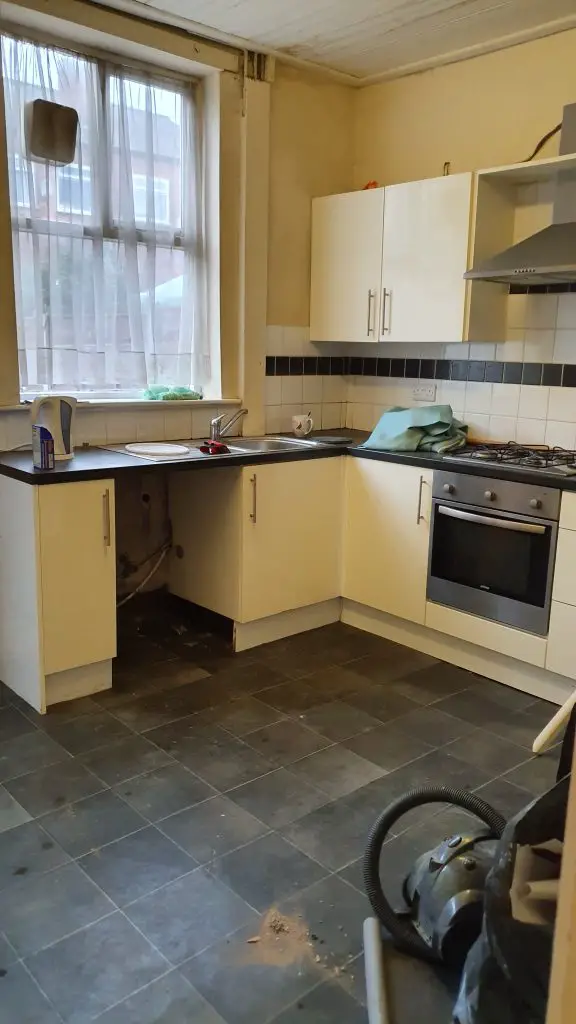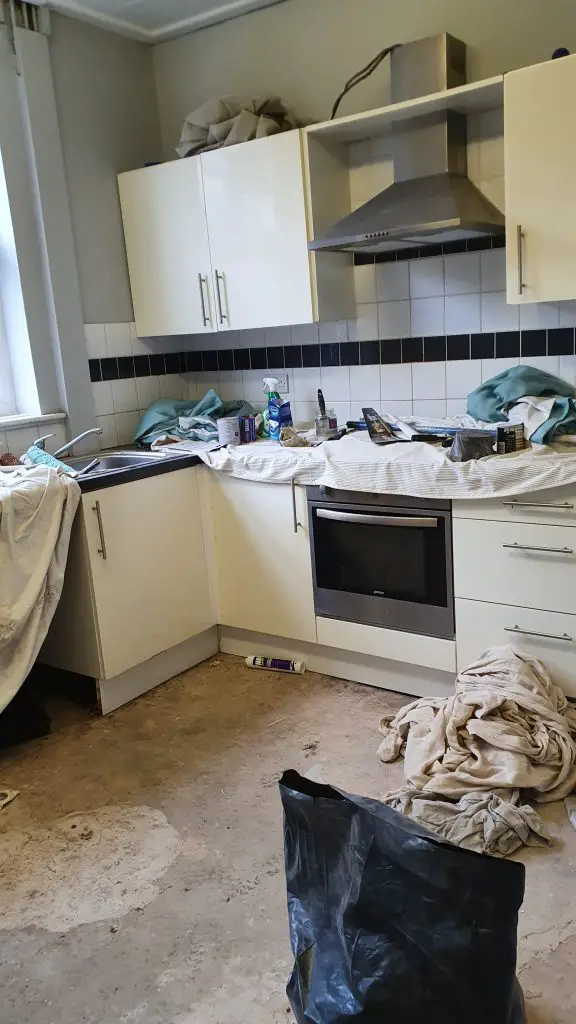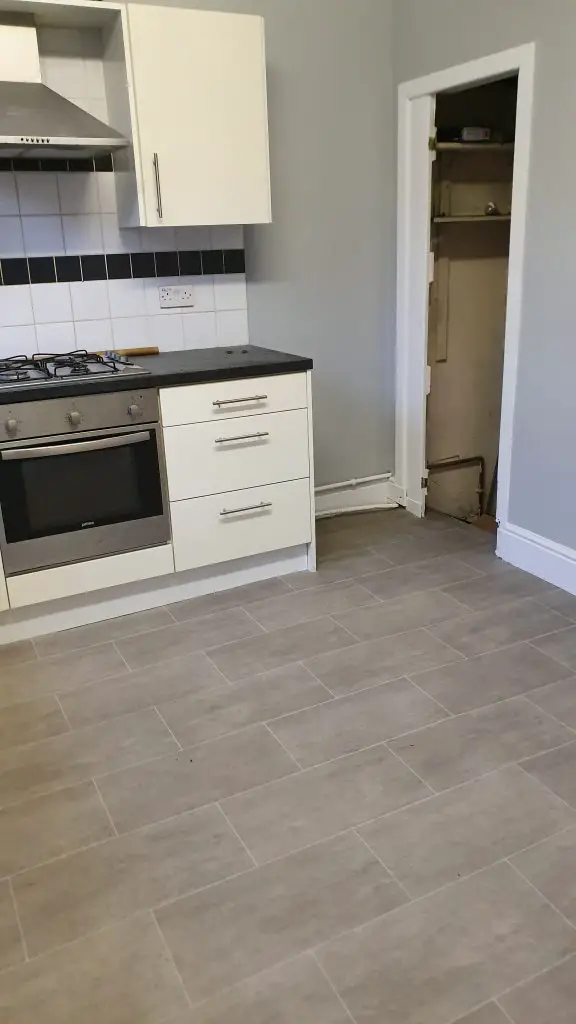 We also tidied up the back yard. We covered the mud area with a mesh and then gravel. Alec and I had to use wheelbarrows to move all the gravel down the passage and into the yard. It was back breaking work but we were really pleased with the results. We also replaced the gate.
Small touches which don't cost a lot can make a huge difference to a property and will increase the appeal to tenants.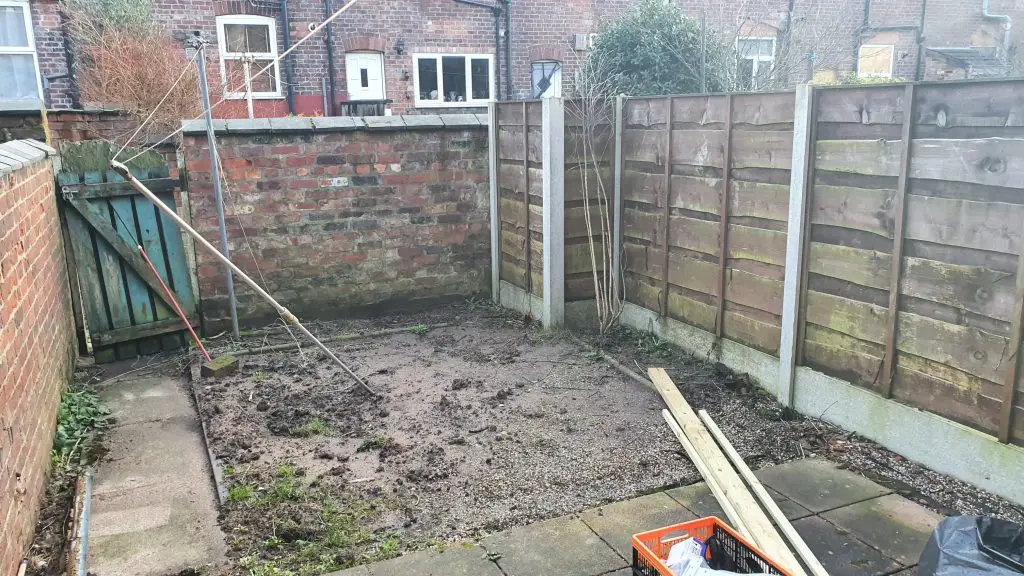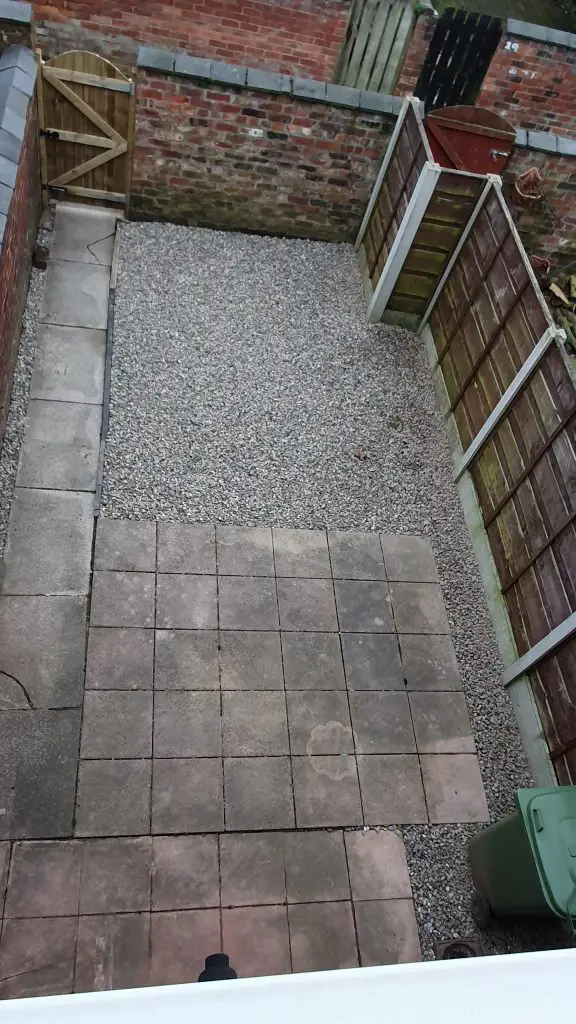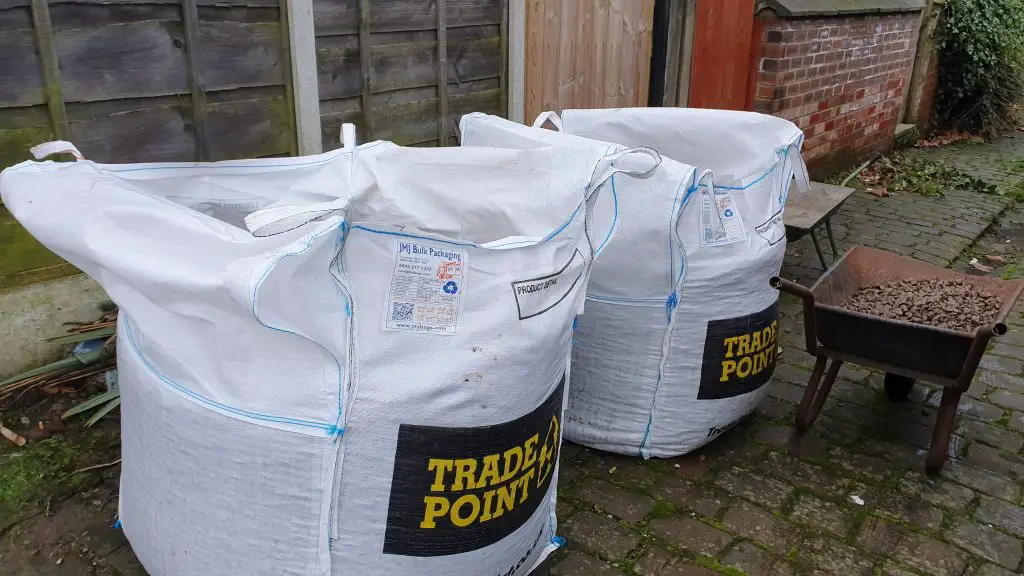 Sell the property
There will come a time when you decide to sell.  The main factors to consider when deciding whether or not to sell a property include how much money you would make, what other financial commitments you have, and how much you've spent on the property so far.
In order to get the best price for your property you need to market it correctly. Here are some tips to make sure your home sells quickly.
1. Clean up the exterior
Make sure the outside of your house looks clean and neat.  If there are weeds growing in front of your house, trim them back.  Remove rubbish and debris from the garden, clean windows and doors and keep the lawn mowed and trimmed.
2. Make repairs
Any obvious areas that need addressing will give sellers a reason to offer less than the asking price so be sure to address the basics such as leaky taps before putting on the property on the market.
3. Fix the inside
Focus on making the interior of your house look great, refresh the paintwork, get rid of clutter and make it a space buyers can see themselves living.
4. Do a walk through
Pretend you're buying the house and walk through every room looking for potential issues.  Look for signs of wear and tear, is everything working properly? Does anything need repair?
The life of a property investor
Property investing and renting out can be financially rewarding, but as you can see, the answer to "what does a property investor do?" is a lot of different things!
If you are just starting out, it is important to remember to start small and learn as much as possible. Don't try to take on too many properties at once or make risky investments.
While you gain experience it's wise to consult with a good team of professionals who can help you with everything from legal advice to property management.  Don't see them as only a providing a service, they're also people you can learn from so you're better prepared for future property deals.
If the thought of maintaining a property alongside working a full time job seems a little too much you can appoint a property management company to do the work on your behalf, just keep in mind they'll require paying and so the amount you make will reduce, but so too will the amount of time you need to committ to being a property manager.