Whenever it comes to long term and profitable investments, there are two popular options: real estate and cryptocurrencies. Both of them are known for high long term returns. But as an investor, which one should you choose?
Well, both real estate and crypto investment have their own pros and cons. Both of the investment options give you great opportunities, but also it carries a risk.
But to help you make the right decision, I am going to talk about a few points for both crypto and real estate investments.
So here we go: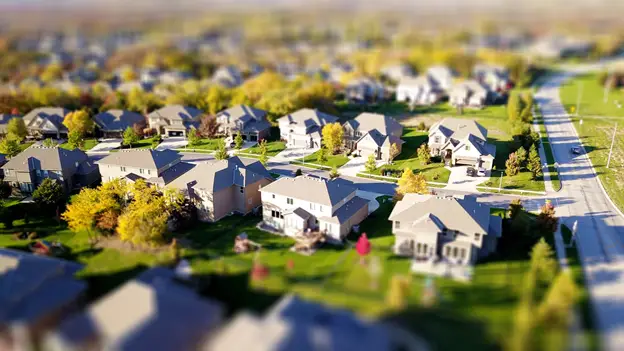 Breaking It Down: Real Estate Investment
Real estate investment is one of the simplest ways to make wealth. It means you are purchasing a property with the intent of renting it or selling it to make a profit. There are lots of ways to make money out of a property. Like, you can rent your place for business or residential purposes, rent it out as a vacation property on Airbnb, or you can flip homes for profit.
Real estate helps you to diversify your portfolio. Since it is a tangible investment, you can pull money from it, and then you can reinvest your money in the property. With a proper purchase and research, you can bring in money while adding value to your property which is a sellable asset. Additionally, owning property comes with tax breaks.
Real estate can also work as a steady source of income. For instance, you can enjoy monthly rents, which can be used for covering the mortgage payment on a property. Also, as inflation goes up, the rent of your property will also increase. As a result, your property will stand strong against inflation.
You should also know that real estate grows a bit more than the inflation rate. With real estate, you get to enjoy a bunch of ancillary benefits. For instance, you can get potential tax write-offs to steady cash flow. But you have to choose the right property for investment. Since not all properties bring you the same benefits. For instance, if you have a property at a prime location, its value will increase in a short period of time. But if you have a property at an outskirt location, it won't bring you much value.
Breaking It Down: Crypto Investment
Unlike most other investment instruments, cryptocurrencies are relatively a new option. The most popular cryptocurrency is Bitcoin which has gained massive growth since its inception in 2009. There are several other coins that have gained a massive value within a short period of time. These coins are technologically backed by blockchain technology and work as an alternative money.
One of the main benefits of investing in crypto is that it can never be inflated. The value of the coin will always depend on how limited supply a cryptocurrency has. Also, there is no complicated procedure included with how you can buy crypto. All you need is a crypto wallet and an exchange. You can easily buy and sell crypto on a crypto exchange, and the transactions will get marked on the blockchain, which is available for the public to see and verify.
Another benefit of crypto is that you can invest a smaller amount. At the time of writing this article, Bitcoin is priced at 36,960.90USD. However, you don't have to spend $36 thousand dollars to own Bitcoin. You can spend $100 and own a portion of it. As the price of Bitcoin increases, the value of your investment will also increase. But the same doesn't really happen with real estate. There are even several other cryptocurrencies out there that are new and have the potential to grow huge in the future and they are priced less than a dollar.
With crypto investments, you enjoy anonymity. In traditional investment options, the financial institute knows almost everything about you. Like your personal details, credit history, investment portfolio, spending habits, and so on. But when it comes to crypto, the transactions are anonymous. As a result, people will hardly get to know how much money you have made through your crypto assets.
Real Estate vs Crypto Investments – Which one is right for you?
Choosing an investment option among these two can be tricky. On one hand, investing in real estate helps you diversify your portfolio, and it is a low risk investment. Plus, you get to earn on your investment.
On the other hand, crypto can bring you massive profits within a short period of time. Also, it doesn't require a huge amount of money for investments. But it is a risky area.