If you're looking for a long-term way to invest in property you might be considering buying to rent out, but this strategy isn't for everyone.
Rental properties can be a bad investment if you're inexperienced in the purchase, renovation and management side of the business.  Picking the wrong property and being unable to rent it out may lead to a loss of money.
Given the amount of money required as a property investor and manager, it's important to do your research before taking the plunge.  Let's consider the worst-case scenarios you might face.
It won't make you rich quick
You have to be prepared for a long game, especially if you're taking out a mortgage to purchase a property.  In reality, by the time you have bought your rental, renovated it and have your first tenants, you could be looking at 10+ years before you start to see a healthy return.
If you start to build a portfolio, you will have some properties that you wish you had never bought! But if we all had a crystal ball, we'd all be rich! It's good to learn from your mistakes as well as your achievements!
Income isn't guaranteed
Once you have the property, you need to rent it out.  There will be times when no one is living there, and therefore no one is paying you rent, and you will need to cover all the costs yourself.  It's vital to have cash set aside for the void periods.
We have long-term tenants in most of our properties, we don't put the rent up when we have long-term tenants. We would rather have a happy tenant than a void period if we have to try and find a new tenant. So, the rents are probably below market rent but it's worth it to keep the tenants happy.
It's also worth noting that you still have to pay the council tax when the property is empty, so that's another expense that you have to pay when you're not receiving any rent.
As a novice, it's hard to generate a good return
Like any industry, you initially make mistakes and learn from them.  When I started out there wasn't much information available to me, which is why I set up this website.
The website helps people who are starting off in the property investment market. We wanted, and want to, help them in every way that we can. So, we offer advice on what to do to get started. We like to update people on the news, what's going on in the market, what's going on with regards to the tax situation, the interest rates, and what strategies you can implement to build your property portfolio. We also have experts on our website to give guidance and support in their particular areas. You can click through and ask an expert for some advice.
Even with the best advice in the world, expect your first few years to be a learning experience.  You might underestimate the amount of repair work required, you might have the rental rate set incorrectly for the area, leading to void periods of no income, there are all sorts of issues.
But as with anything, the more experience you gain, the better you become and you'll be able to generate a better return.
It costs a lot of money
If you want to invest in a company, it's possible to buy a few shares for not very much money.  If you want to invest in property, the average UK house price is £270,708 (source: Gov.uk).  Of course, house prices vary depending on where you are, the type, condition, size etc, but even a low-cost property is a lot of money.
Keep in mind there are additional expenses before you start renting:
Legal fees;
Renovation costs;
Advertising / Agent fees.
It is important to have cash set aside for the initial period, to cover the work required to prepare it for renting, the void period while searching for tenants, any unforeseen costs that crop up.
Some tenants don't pay rent
An unfortunate element of the rental business that all property managers face at some point is tenants who don't pay the monthly rent.  For some, this will be a blip that is easily sorted out, but when you get a bad tenant, the lack of monthly income might be the first sign of trouble.
Unfortunately, some will think it's not only fine to withhold rent, but they also won't treat the place with respect, and you may be left having to deal with property damage after they have finally left.
You should have a rental agreement and deposit in place to help with such situations, and many people appoint a property management company to handle this on their behalf.
We had a terrible situation with a property in the North East. We live in Manchester, so it is far away from our home. We, therefore, had an agent managing the property for us. They put a new tenant into the property. She was a Local Housing Allowance tenant. She had references and was checked out properly by our agent.
In this situation, the council gives the tenant money for the rent, and she would then pay that to us. This all went well for 6 months until the council stopped paying her due to an admin error. The tenant couldn't be bothered to speak to the council and therefore didn't pay us.
This went on for a year, with our agent chasing the council. This resulted in us having to pay the mortgage for a year with no rent coming in. She was also very rude to the neighbours and kept the property in a terrible condition. We set in motion the eviction process, but the agent filled in the wrong form, so we had to start again after 3 months!
It eventually went to court and the tenant was ordered to leave the property by the judge. She still didn't leave at this point. We then had to get the bailiffs in to remove her from the property. It was a terrible situation and resulted in us paying the mortgage for over a year and paying court costs. We were out of pocket by a large sum with no way of getting it back from the tenant.
This obviously doesn't make good reading, but it's important to know that these things can happen. Also, it is only 1 tenant that caused us these problems and all of our other tenants are wonderful. It's good to go into property investing with your eyes wide open!
Understanding tenant rights and responsibilities is a vital element of being a landlord, if you don't have time to look into it, I highly recommend consulting an expert who can manage these issues for you.
Slow, costly evictions
In some cases, such as the above lack of payment, you may need to go down the route of eviction.  This may take time, money and be stressful for property owners.  It's vital you correctly vet potential tenants to avoid ending up in an eviction situation.
It's very stressful if you have to evict a tenant, the law appears to be on the tenant's side. I understand that there are bad landlords out there and the law is trying to protect tenants who have to suffer with a bad landlord. But to be honest I think there are more bad tenants than bad landlords. Most landlords that I know want to provide a lovely home for their tenants. They abide by the law and make sure they have done everything they need to to make the property safe and secure.
If you fall into the unfortunate situation of having to evict a tenant then we suggest that you contact Paul Shamplina from Landlord Action. They will guide you through the whole process and make it less stressful for you.
Their eviction services will help you take back control of the property within compliance of the law.
How long does it take to evict a tenant?
Some tenants may be happy to move out of your property when you ask them to leave. But other tenants may not want to leave so you have to start the eviction process. To legally evict a tenant there are steps that you have to go through and this will take time. It's very important that it is done properly and also it's important that it follows the law.
How can I legally evict a tenant?
There are 2 ways you can legally evict a tenant, a Section 8 notice or a Section 21 notice. You would normally use a Section 8 if the tenant has broken the terms of the tenancy agreement. You'd serve a Section 21 if you want to regain possession of your property for any reason. If a tenant has done nothing wrong you can only serve a Section 21.
It is usually better to serve a Section 21 if you can because the tenant cannot defend against this action. I'd advise you to always consult the experts when evicting a tenant so it is done in the right way.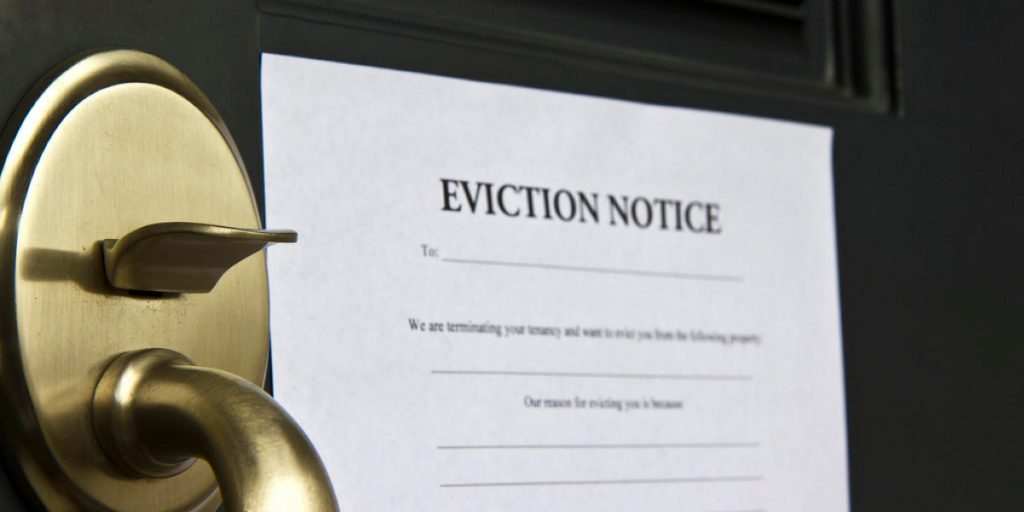 Ongoing maintenance
You might hope being a landlord provides an easy passive income, but there are issues that will require your attention.  Any time a tenant moves out, you will need to inspect the property and use the time between occupations to carry out maintenance.
This might include repainting the walls, replacing worn carpets, checking the drains and generally patching up the natural wear and tear that occurs.
If you're in the area and are decent at DIY you'll be able to solve a lot of these issues yourself, which saves money on hiring others.
This isn't always practical if you have a day job and that means you'll need to coordinate with contractors.  Rather than a large firm, check out the local classifieds for nearby independent handy people, build a good relationship with them, so they can be trusted to act on your behalf to get the place sorted.
Maintenance when a tenant moves out
This needs to be factored into your figures and this is why it's in one important to have a savings pot. We had a tenant in one of our properties for 10 years. It was fantastic to have a regular, good, tenant for such a long term as she caused us no problems at all.
She gave us notice in December and was planning to move out after the Christmas period. When she moved out, and we got our hands on the property, we realised how much work was to be done. It wasn't surprising after a 10-year period, but the property wasn't in a good state of repair.
Every single part of the property needed maintenance, she had hardly reported any issues to us, so we didn't realise things needed to be done. It cost us a lot of money, but it was a great reason to freshen up the property ready to put it back on the market.
We have a power team of local contractors who we can call on to work on a property for us. They got to work very quickly and after a few weeks it was ready to advertise again. We did some of the work ourselves, we even got our teenage daughters to help with some of the gardening, it was a great family project!
The funny thing was that our youngest daughter was still a baby when we first bought the property and now she is a teenager! This photo is Alec and Sienna when we bought the property, Sienna was getting into the family business early.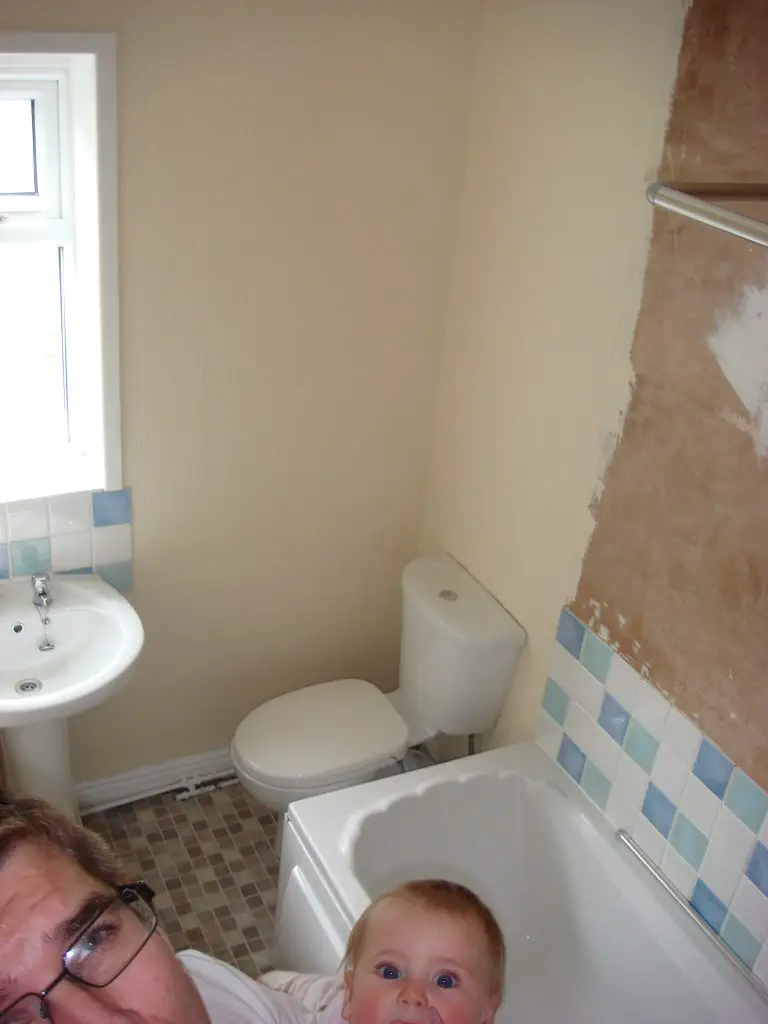 And here are the dynamic duo when the property became empty, and we had to do a lot of work to do.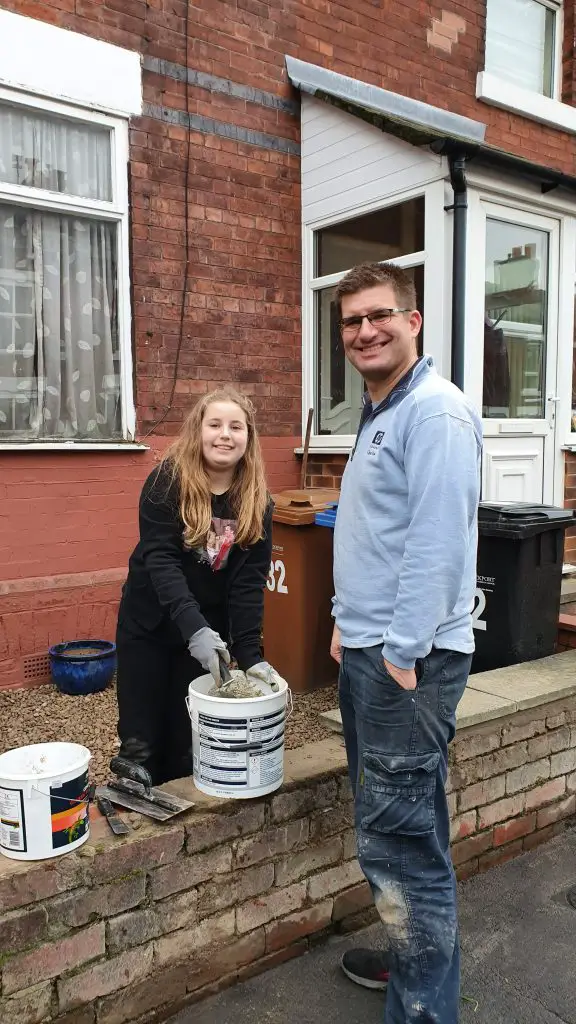 Building your power team
It's important at this stage to get your power team in place.  This team will be with you for all your property purchases and make the whole process a lot smoother. Your power team will consist of everyone you need to complete your property transaction and to get the property tenanted.
You need to build your power team even before you've found a property.  It's no good finding an amazing deal but not having the team in place to help you complete the transaction.
The power team will consist of:
Solicitor
Mortgage Broker or Commercial Finance Broker
Accountant
Insurance Broker
Letting Agent
Refurbishment Team – builder, electrician, plumber etc
Handyman
If you don't have these in place, then visit our expert panel for recommendations.
Additional paperwork
If you've always been employed by others you won't have experienced the joy of a self-submitted tax return.  Real estate investors must declare the income they make, and pay tax on it, via the annual self-assessment tax return.
If this isn't something you've done before I highly recommend getting in touch with Chris Oxley from UHY Hacker Young.
It's really important to keep all your receipts and invoices for all your properties. A good accountant will be able to advise of software that you can use to help you with your record keeping.
Selling at a loss
The exit strategy for any rental property is to sell it.  However, the housing market, like the stock market, doesn't guarantee the price you sell for will be more than you purchased, and it is possible to make a loss on a property.
You need to decide on your exit strategy up front.  Are you going to buy and hold and let the property out or are you going to refurbish the property then try to sell it – flipping.  Having more than one exit strategy will reduce your risk. "Begin with the end in mind" Stephen Covey
Make sure you do you research:
Research the area – so that you can really target the sort of people who will want to live there, keep your target market in mind when you start to develop your plans.
Find a suitable property. 
Plan your exit strategy
Property typically isn't a very liquid asset, i.e. you can't get your hands on the money quickly. Therefore, you need to plan your exit strategy at the outset. 
Here are a couple of examples of exit strategies:
Sell the property to a first time buyer
Sell the property to an investor
Lease the property to an investor
Refinance the property to get your funds out
The key to property investing is having more than one exit strategy.  One of the reasons that novice property investors get into trouble is that they don't have enough exit strategies when they purchase the property.
The exit strategy you take needs to be the most profitable for you.
One of the things that I like about property is that there are so many ways to work it, it's very flexible. But that can also be a downside as it can offer too many options and therefore confuse!
Are rental properties a bad investment?
I always caution people who have little investment experience, renting properties is not without risks and could be a bad investment for some.  It's not a get rich quick scheme, getting into the rental market is costly, but if you get it right it can be a life-changing market.
Providing you hold the investment property for many years and maintain a positive cash flow from the rental income, you shouldn't be at a loss or have to sell at a loss. 
Gaining more experience and confidence in real estate markets often leads to a second and then third investment, taking property investment to the next level by creating a diversified portfolio containing different rental properties. Creating a real estate portfolio increases your operating income and reduces many of the above risks as you are no longer reliant on an individual property for income.