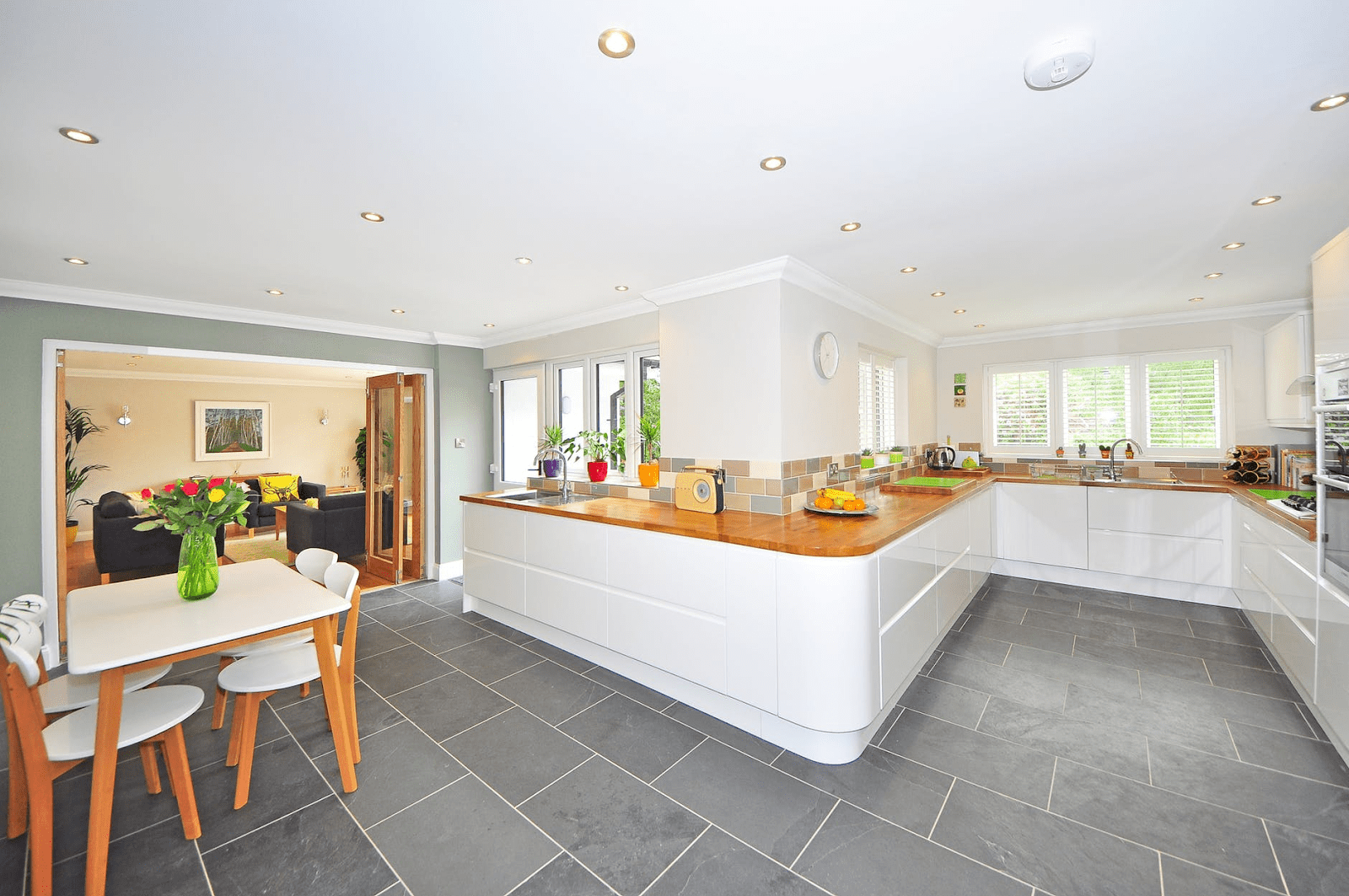 Whether you have just moved in, or have been living in a house for a long time, the road to selling your home is a long and difficult one, filled with endless thoughts about the pros and cons of your decision. You could be planning a move to make room for a bigger family or simply because of investment purposes. 
Whatever your reasons for moving are, once you have decided to sell it, your next step should be to try and maximize your property value. While there are several ways to do so, the most effective yet overlooked method is through improved interior design.
You may be wondering why you need to invest more money into a property you no longer wish to keep. The simplest answer is that innovative interior design strategies help boost the value and attract top buyers. 
Here is everything you need to know about increasing resale value using interior design. 
Understand the Target Market 
Increasing property value using interior design does not need to be a costly task; however, you need to ensure that your financial investment into redesigning receives a good return.
The wrong choices could lead to your home becoming less appealing which is why you need to study the target market and renovate only what might appeal to those potential buyers.
What age group is your house most suited to? Young or old couples? Is it suited for big families? Predicting who your buyers will be, will help you visualize your house's overall look, not according to what you like but according to what the potential target buyers want. Once you narrow this down, you can start creating a plan to reconfigure your home for a higher return on investment. 
Take a look at your house's flooring for any signs of damage, especially when it comes to soft-flooring. If you think that your rugs and carpets have become too worn out and stained or there are too many creaks when you walk, our advice would be to replace the existing situation with new flooring. 
A particularly alarming thought for buyers is to think that they will have to redo the entire flooring of a house if they were to buy it, so pay special attention to the quality and type of flooring you put in. 
Laminate flooring is an appealing option that can completely transform your room. You can start by looking up the cost of installing laminate flooring to see if you wish to redo the entire house or make changes in shorter portions according to what your finances allow. The end result will leave you with a classy but homey look that everyone will love.
Upgrade the Kitchen and Bathroom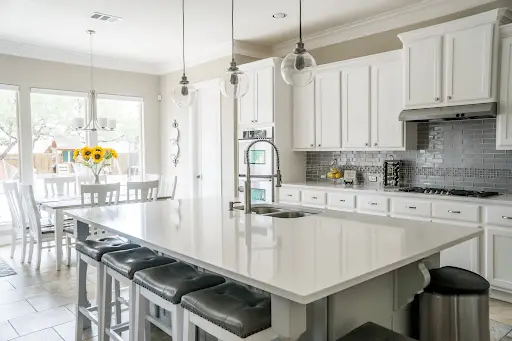 If you are going to invest in a redesign, the best place to start is with the kitchen and bathrooms, which appear to have the biggest impact on the resale value. 
When it comes to the kitchen, you could go for making changes to the centerpieces by adding new countertops or you could even opt for smaller changes like replacing old sinks and dishwashers with stainless steel pieces. Minor changes here and there can make a significant impact on the overall perception of the room. 
The same rule applies to the bathrooms in your house. Redesigning bathrooms to look luxurious and practical can significantly up the value of your home. Opt for well-positioned mirrors, proper lighting, and high-quality fixtures to transform your old bathroom into a modern spa-like space. Such changes will attract buyers and help boost the resale value of your property. 
Another aspect you need to keep in mind is that a messy house with too much clutter can be extremely off-putting for buyers and can potentially lead to a decreased property value. Therefore, we recommend that you make sure to keep your interiors organized, clean, and clear.
Decluttering, not only creates a sense of calm but will also make your house look much larger for potential buyers to come in and imagine all the ways they can use the empty spaces to their liking. 
Use your imagination to utilize possible wasted spaces to convert them into wardrobes and cupboards for storage. This will ensure an overall minimalistic look for your apartment, drawing in lots of potential buyers. 
Focus on Natural Lighting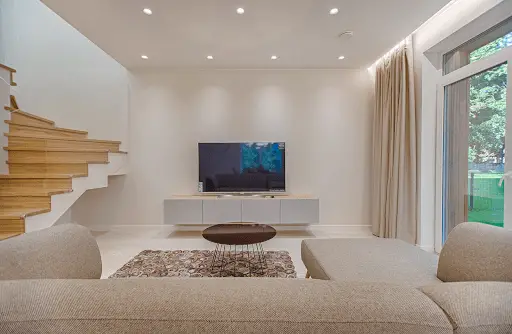 While redesigning, you should ensure that plenty of natural light is flowing into your home. This will automatically make any place appear spacious and is also a great way to lift the energy and mood of a room. 
You can do so by making physical changes around your property. One such way is to add a skylight, and another way is to increase the size of your windows, especially if they look towards a natural setting. You can add glass partitions and glass doors to ensure that light is entering all corners of your house. 
The possibilities do not end here when it comes to accentuating the light in your rooms. You should also opt for lighter paint on your walls and fewer pieces of furniture so that the sunlight is evenly distributed. Mirrors are also an excellent way to bounce the light around any room. 
Due to the repetitiveness of our daily routine, we often overlook areas of our house that are suffering from wear and tear. The chip in paintwork, a loose handle, or a creaky floorboard are things that may not bother us in our day to day lives, but it pays to fix these small issues before a potential buyer views your home. 
Replace worn-out paint, broken fixtures, and tarnished doorknobs to make your home look neat. A pro tip would be not to ignore your front lawn or porch as this section of your house will make a lasting first impression.
Fixing small problems will spruce things up and make a significant impact on your house's resale value.
Wrapping Up 
Ultimately, when it comes to selling your property, choosing neutral, timeless interior design options will help significantly raise the value of your house. 
While you may need to invest, the benefits and return on that investment will outweigh your initial spending due to increased traffic and buyer appeal.
What's your favorite interior design tip when it comes to selling your property? We would love to know in the comment section below!