Lighting impacts a home's functionality and ambiance. It can make tight spaces look larger or make an expansive interior feel cosy. As a crucial element affecting how you utilise and maximise each room, it becomes a top priority in home improvement projects.
Improving your home's lighting can take time and effort. Aside from determining the right light type for each room, it also requires considering the expenses. Fortunately, there are various lighting improvement options you can achieve even with a limited budget. 
Here are eight ways to improve your home's lighting on a budget. 
Maximise Natural Light 
Utilising natural light is a budget-friendly way to illuminate your home. It's one of the best ways to connect your interiors to the outdoors by bringing the sun's soft warmth in. It also adds a sense of freshness and openness to your living space. 
One way to maximise natural light is by installing translucent window blinds. This option can provide ample privacy while softening the sunlight. Alternatively, you can install other window treatments, like sheer curtains, for the same effect.
Utilise Mirrors 
Incorporating mirrors into your decor is a practical hack to improve your home's lighting. They contribute to the aesthetic appeal of a room by bouncing light around, thereby amplifying the effect of both natural and artificial light sources. 
Positioning large mirrors directly opposite windows can reflect the most light, especially when used with elegant yet cheap blinds to avoid glare. Creating a gallery wall with framed mirrors can also add visual interest to the room with shapes and lines.
This strategy of using mirrors not only enhances your home's lighting but also gives the illusion of increased space, making your rooms appear larger and more inviting. 
Install Stick-On Lights 
Traditional lighting installation often requires rewiring, which adds to the total expenses. In this case, installing battery-operated stick-on lights provides a quick and practical solution. They're particularly useful for areas that lack proper lighting, like closets, under cabinets, and stairways. 
Installing stick-on lights is simple. They have an adhesive backing to peel and stick on any flat and clean surface. Plus, with the advancement in LED technology, they provide a surprisingly good amount of light that enhances functionality. 
Decorate With LED Rope Light 
If you're looking for a modern decorative lighting option, consider LED rope lighting. These flexible, affordable lights can revamp any space. You can drape it over furniture, run along baseboards, or wind around railings for a dreamy vibe.
LED rope lights come in different colors and lengths, providing limitless creative design possibilities. They add a cosy glow to living rooms, bedrooms, and outdoor spaces. They're also energy-efficient, which eases the burden on your electric bills. 
Enhance Functionality With LED Strip Lighting 
LED strip lights are another functional and decorative lighting option you can incorporate into your busy living spaces. They're an ideal task light in kitchens and home offices, improving efficiency. 
With LED strip lights' slim profile, you can tuck them under cabinets or shelves, offering targeted yet soft lighting where you need it. They're easy to install and come in various color temperatures to suit your preferred ambiance.  
Repurpose And DIY Old Lighting 
Improving your home's lighting on a budget requires a bit of creativity. Repurposing old lighting fixtures, like vintage lamps, is a practical way to add a unique element to your interiors. 
With a bit of paint and embellishments, you can give old lamps a brand-new look. Not only does this save money, but it also gives you a chance to add a personal touch to your decor.  
Explore Thrift Stores For Vintage Lighting Fixtures 
Thrift stores are a great place to look for unique, affordable lighting fixtures. You can find antique lamps, retro chandeliers, and quirky wall sconces at a fraction of the price of new items. 
By exploring thrift stores, you can discover one-of-a-kind pieces that add character to your home. For added safety and energy efficiency, you can revamp these vintage fixtures by replacing the old bulbs with LEDs.
Use Lighting Controls for Efficiency 
Although lighting controls might have a higher upfront cost, they can lead to savings over time. This system is a wise investment in your home's functionality by improving lighting and enhancing energy efficiency as it manages electric consumption. 
You can install dimmer switches to adjust light levels according to your needs, avoiding excessive energy use. Installing motion sensors is also a practical choice to ensure lights are only on when a room is occupied. These controls not only cut down on energy waste but also extend the life of your bulbs.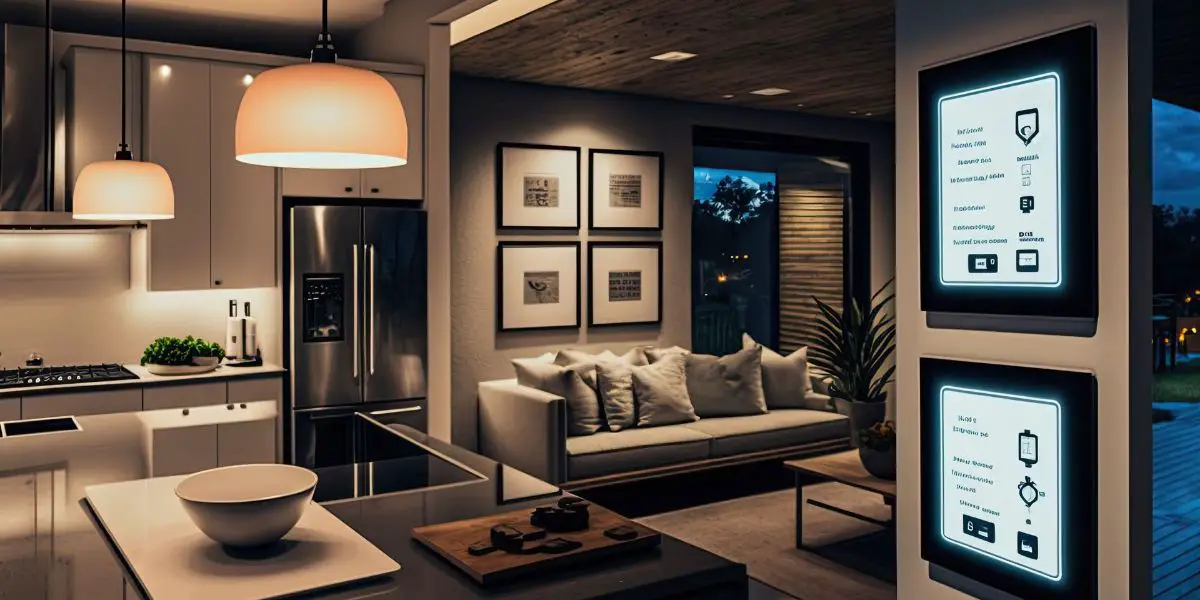 Conclusion 
Improving your home's lighting on a budget is completely achievable with creativity and planning. By incorporating a mix of natural light, affordable lighting solutions, and efficient lighting controls, you can create a beautifully lit home that suits your needs and style without straining your wallet.
Latest posts by Julie Hanson
(see all)