Are you looking for a reputable fencing contractor to help you with your landscaping or security needs? It can be difficult to know who to trust, especially if you don't have any prior experience working with contractors. But with the right research and knowledge, finding the perfect fencing contractor doesn't have to be a challenge. In this article, we'll show you how to find a reputable fencing contractor in five easy steps.
Finding the right fencing contractor involves more than just checking their rates and availability. You need to be sure that they are reliable and will do a good job at an affordable cost. We'll go over what questions to ask, what resources to use, and other tips for making sure your project is done properly.
By following these five steps, you can easily find a reputable fencing contractor who will exceed your expectations without breaking the bank! So let's get started on how to find the perfect fencing contractor for your project.
Research Fencing Specialists
The first step is to research fencing specialists in your local area. Look for companies that have been in business for several years and have built up a reputation for quality workmanship, customer service, and competitive pricing. 
There are plenty of resources at your disposal to find a specialist. You can look on home improvement websites who list professional fence installation contractors, check Google or even search on social media. Many fencing contractors don't own a website, but they will most likely advertise their services on one or more social media platforms. Facebook, Instagram and even Tiktok are fantastic places to start your search. 
Read Reviews From Previous Clients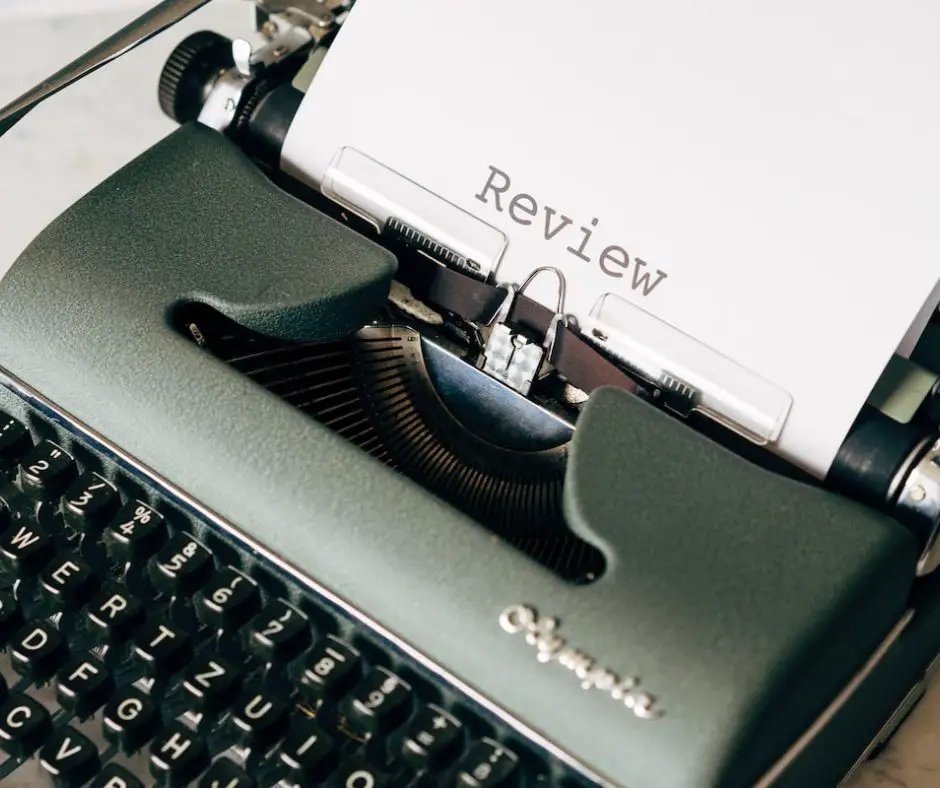 It's important to get an honest opinion from those who have already had their fences installed by the company in question. Reading customer feedback gives you an insight on the contractor's service quality, as well as any potential issues that may arise. Look for specific details about the overall experience and whether or not the client was satisfied with the outcome.
Another great way to gauge a contractor's reputation is by asking for references from past projects. Ask each contractor for three recent references and call each one to discuss their experience. Pay attention to how quickly they respond to your questions, if they are knowledgeable and helpful, and if they seem genuinely happy with their fence installation. This will give you a good indication of the level of service and product quality that you can expect from this company.
Ask For Referrals From Friends And Family
If someone you know has recently had fencing installed, they can provide firsthand information about their experience with the company. Ask them questions such as:
How quickly the job was done.
Whether or not the fence met their expectations.
What kind of customer service they received.
Whether or not they would recommend the contractor to others. 
This can give you valuable insight into the quality of work that each fencing contractor provides. Some contractors will work more efficiently than others, have better interpersonal skills and provide better customer service overall. Find out as much as you can before hiring a pro.
Check Credentials And Licensing
Always check a contractor's credentials and licensing to ensure that the company has the knowledge and experience necessary to complete your project correctly and safely. Start by visiting your state's Department of Labor website to see if the contractor is registered with them or look for licensing information on their website. If you can't find this information, ask them directly. It's also worth performing a background check to make sure that they have no complaints against them in the past.
Assess Their Portfolio Of Work
Ask your fencing specialist for references, photos, and other proof of past projects they've completed. Seeing the quality of their work gives you an idea of what to expect from your own fencing project. Be sure to ask questions about any issues that occurred during previous jobs, as well as how they were resolved. This will help you determine if the contractor has a good track record of handling problems quickly and professionally.
Enquire About Insurance Coverage
After evaluating project estimates and making sure the contractor you choose is licensed and insured, it's also important to inquire about insurance coverage. Ask if the contractor carries general liability insurance, which covers any accidental property damage or injuries that occur during the installation process. It's also a good idea to ask about workers' compensation insurance for their employees in case of any injuries or illnesses on the job.
It's important to make sure that all contractors are up-to-date with their insurance policies, so you don't have to worry about any potential financial liabilities. If necessary, request copies of their current insurance documents from your contractor before signing any contracts. This will help provide additional peace of mind that your property is covered in case of an accident or injury during the fencing installation process.
Understand The Payment Requirements
Having a clear understanding of the payment requirements is essential for any fencing project. Before signing a contract and paying any money, make sure you understand the payment terms and conditions outlined by the contractor. Find out if there is an initial deposit required, as well as what forms of payment they accept. It's also important to know exactly when payments are due and if there are any penalties for late payments.
Clarify The Contract Terms And Conditions
Now that you have a better understanding of the payment requirements, it's time to dive deeper into the details. Clarifying the contract terms and conditions is key for any fencing project to ensure both parties are on the same page about expectations and timelines. 
Begin by asking your contractor for a written contract that outlines all aspects of the project, including the materials used, labor costs, payment schedule, and warranty information. Make sure you read through this document carefully before signing off on it.
Don't be afraid to ask questions if anything is unclear or if you disagree with certain terms. This can help prevent misunderstandings down the line that could lead to additional costs or legal issues. It's also important to know exactly who will be responsible for any repairs or maintenance in case something goes wrong after installation is complete. Knowing this ahead of time can save you money and headaches in the future.
Once you've gone over all the contract details with your contractor, make sure everyone involved has a copy of signed documents for their records. If possible, keep digital copies as well so they are easily accessible when needed. Having clear documentation of all agreements will help protect both parties should an issue arise during or after completion of the fencing project.
Request A Written Warranty For Services
Before any fencing project begins, it's important to make sure you're protected against future issues or repairs. A good way to ensure this is by asking your contractor for a written warranty on their services. This should include coverage of any materials and labor used during the installation process, as well as any additional maintenance that may be required down the line. 
Make sure the warranty is detailed and clear so there are no misunderstandings about what is covered.
Conclusion
The last step in finding a reputable fencing contractor is to ask them questions. It's important to know what materials they use, and how long the project will take. You should also find out if they have experience with similar projects and if they provide ongoing maintenance and repair services.
Once you have all the information you need, it's time to decide on a contractor. Do your research and make sure they are properly licensed and insured. Ask for references, too, so you can check their work quality.
Now that you've done your due diligence, you can feel confident about hiring the right contractor for your fencing project. Take your time and do your research – this way, you'll be sure to get a quality fence that will last for years to come!
Latest posts by Julie Hanson
(see all)