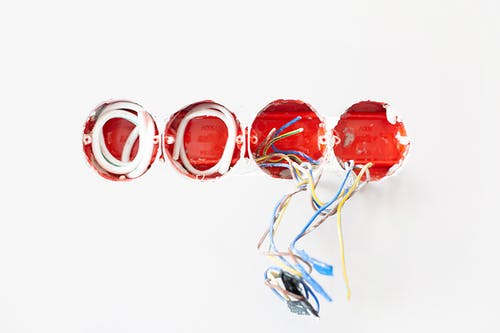 While the Electrical Inspection Condition Reports (EICR) have been in the pipeline for some time, it is unfortunate that the start date was 1 July 2020, in the midst of the coronavirus pandemic. There is likely to be some leeway given by the authorities as landlords and tenants continue to grapple with the many restrictions across the UK. Even though Boris Johnson recently announced "an end to the lockdown" in the UK, we are certainly not returning to freedom as we know it. There are still restrictions, there are some concerns and at the drop of a hat localised lockdowns could well be reintroduced, like the lockdown in Leicester.
What is an EICR?
In basic terms an EICR is an in-depth assessment of the electrical systems within domestic, commercial or industrial premises. In this instance, we are looking at private rental properties which have been the focus of new UK government regulations for some time. Many people will wonder why it has taken the authorities so long to introduce this legal requirement. EICR have been around for many years now but it is just from 1 July 2020 that they will be a legal requirement for private rental properties.
For the record, an EICR should highlight an array of potential issues such as:-
Problems with overloaded electrical systems
• Safety concerns regarding the bonding/earthing of equipment
• Potential for electric shocks/fire hazards
• Faulty electrics which could lead to faults/injury
Under the new legislation, all rental properties (including HMOs) will eventually need an EICR. Those properties with existing tenancies will require an EICR no later than 1 April 2021. Where there are new tenancy arrangements a copy of the latest valid EICR should be shown to potential tenants before any agreement is signed. The EICR must be renewed at least every five years.
Repairing faults identified by the EICR
When you are talking about the electrics in a property it is obviously important to ensure that any issues are repaired as soon as possible. Where faults have been identified by the EICR, landlords will have up to 28 days to arrange a further in-depth investigation or arrange for the repairs to be undertaken. The clock will start ticking from the date of the initial EICR inspection which is a fairly tight timescale but reflects the potential dangers of faulty electrics in a property.
As it is a legal requirement to carry out an EICR, and landlords are legally obliged to follow through with any faults identified, there are penalties for those who fail to comply. Those who flout the new regulations could receive a financial penalty of up to £30,000. This is certainly enough to focus the minds of landlords in ensuring their property is safe and secure!
Personal injury claims
These new regulations will likely bring about a number of personal injury claims where landlords have failed to carry out the EICR and instigate repairs where applicable. All landlords have a legal obligation to ensure the health and the well-being of their tenants and while there are a growing number of regulations to adhere to, it is vital these are respected. In the event of an injury, caused by landlord negligence, there is every chance that a tenant could take their landlord to court and win significant compensation.
For reference there are now a number of safety certificates required which include:-
Electrical Installation Condition Report (EICR) – this report must be renewed at least every five years.
– New tenancies from July 1st 2020
– Existing tenancies from April 1st 2021
Electrical safety certificates – this inspection must be carried out every 3 to 5 years by a registered electrician.
Energy performance certificates (EPC) – these certificates are valid for 10 years and are traditionally renewed through an accredited domestic energy assessment.
Fire safety certificates – a legal necessity for HMOs and recommended for all rental properties as a matter of course.
Gas safety certificates (CP12) – if relevant, gas safety certificates must be renewed each year via a gas safety check.
Summary
While much has been made of the new EICR, which comes in on 1 July 2020, the fact is that responsible landlords will likely already undertake regular electrical system checks. It is in the best interest of landlords to not only protect tenants but also protect their property. As the number of regulations continues to rise, legal obligations increase and more potential financial penalties are introduced into the mix; management of private rental properties is becoming tougher. Will we see more and more private landlords switching to property management companies, leaving them with the headache of ensuring their properties abide by the relevant regulations?
Disclaimer – Any error or omission on this blog post shall be subject to correction or deletion (as appropriate) without any liability on our part. We are not legal experts and are just sharing information of the legal checks that a landlord needs to make