Are you interested in increasing your wealth through property investment? Cornwall is a stunning location with a variety of investment opportunities, ranging from holiday cottages to freehold properties, does that make Cornwall a good place to invest in property?
In general Cornwall is a good place to invest in property, however it depends on various factors such as the location within Cornwall, market conditions, and individual investment goals. Cornwall has a strong tourism industry, beautiful coastline, and a growing tech sector which makes it a good place to invest in property. 
With its vibrant culture, stunning landscape and excellent transport links, Cornwall is an ideal destination for those looking to invest their money wisely. In this article, we will explore the different aspects of investing in Cornwall property, including average prices, taxes and allowances and rental income opportunities. So if you're ready to start your journey towards becoming a successful investor, read on!
Overview of Cornwall Property Investment
Cornwall is a stunning, picturesque county in the South West of England and offers an exciting investment opportunity for those looking to expand their portfolio.
It's the UK's most popular staycation destination with 31% of British 'staycationers' having planned to visit this year. Furthermore, the emerging market for holiday homes and improved transport links are helping to establish Cornwall as the UK's number one staycation destination.
New and improved flight routes into Newquay Cornwall airport are making it easier than ever for tourists to visit and stay in Cornwall without worrying about planning long and tiring road trips across the country.
With new flight routes from London Southend, Jersey and Guernsey airports as well as existing routes from Gatwick and Manchester Airport, tourists from all over the UK can visit Cornwall with ease.
The county boasts stunning coastlines and is home to a range of property businesses that offer holiday cottages, self-catering accommodation, bedroom houses or even freehold investment properties. Furthermore, the area has seen a steady increase in wages over recent years, which allows potential buyers to get on the property ladder with relative ease.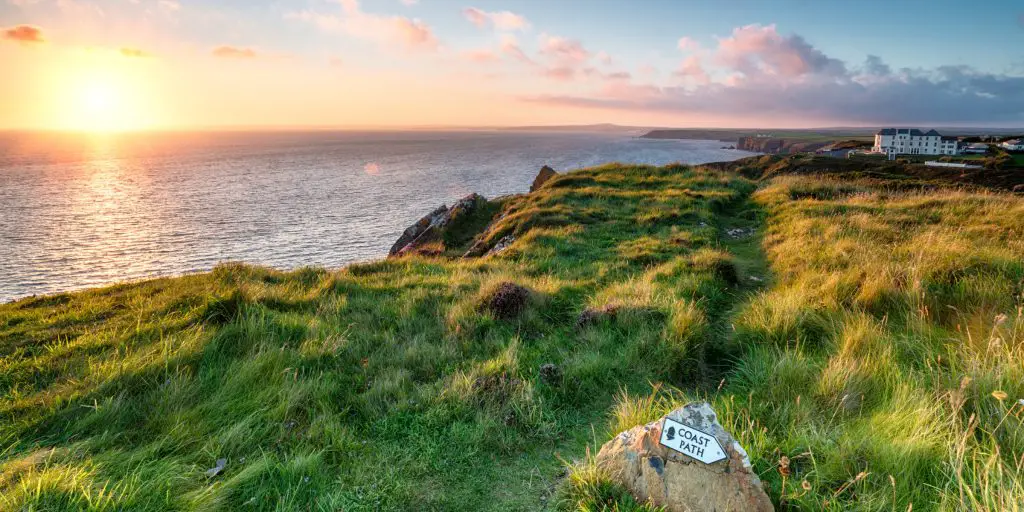 Overall, Cornwall is an attractive location for any serious investor looking to capitalise on its strong track record of growth and maximise their returns.
For investors looking to make a long-term investment, with the potential to enjoy steady growth and maximum returns, Cornwall is an ideal location. But why should you invest in Cornwall? Read on to find out!
Why Invest in Cornwall Property?
Cornwall hasn't just caught the eye of tourists; investors are starting to understand the potential that Cornwall has, especially in the holiday home rental market, but what is it about Cornwall that makes it so popular with domestic holidaymakers?
Cornwall's warm summers, stunning coastline and plethora of attractions are just a few of the things that help make Cornwall the UK's best staycation destination and once you have experienced Cornwall for yourself, it is likely you will return time and time again.
This has meant increasing demand for holiday homes in Cornwall as more and more tourists descend upon the county for their holidays and this demand isn't likely to go away anytime soon as tourism is Cornwall's main industry. This can make the purchase of a holiday home to let a typically sound investment with the potential for long term capital growth and generous rental yields.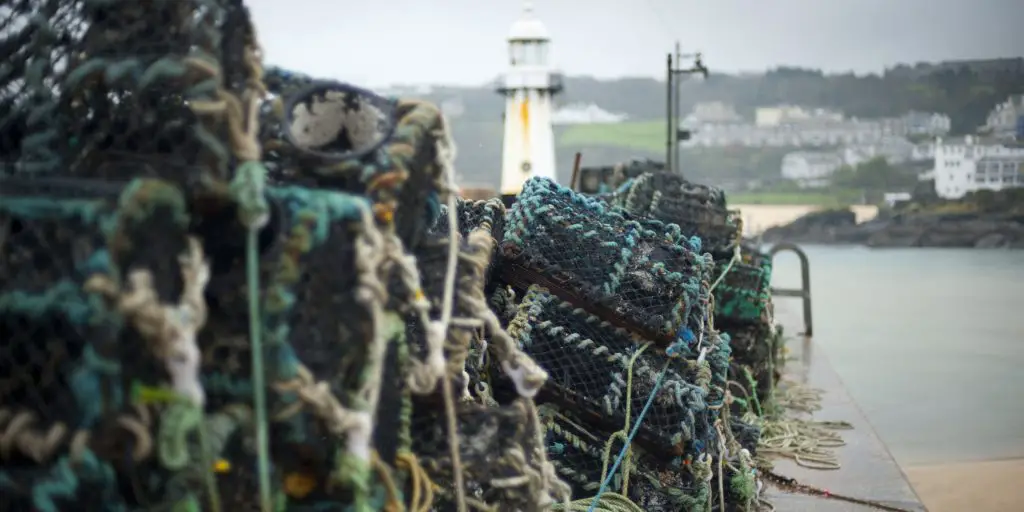 While house prices can fluctuate, it is likely that any property investment will be a long term commitment and letting your property out for most of the year or at least during the peak holiday months can cover the cost of ownership and generate a good return.
Furthermore, the county provides exceptional transport links from major cities such as London and Bristol, making it an ideal location for those wanting to commute or travel.
Cornwall is home to a range of businesses offering holiday properties, freehold investments and bedroom houses – all of which offer potential investors an attractive ROI. 
Lastly, when it comes to enjoying your returns there is plenty on offer in Cornwall; boasting stunning coastlines and beaches that provide excellent opportunities for relaxation or leisure activities. With so much choice available investors are sure to find something that meets their needs – be it rental income or simply enjoying your own holiday home in one of England's most picturesque counties.
Overall, investing in Cornwall provides an excellent opportunity for anyone who wants to take advantage of its strong track record of growth and maximise their returns while enjoying all the benefits that come with owning a property in this beautiful county.
Transport Links
Cornwall is a beautiful county in the South West of England, famed for its stunning coastline, rolling hills and vibrant culture. But did you know that it also boasts an excellent network of transport links?
With major cities such as London and Bristol within easy reach by train or car, Cornwall provides the perfect blend of rural living with the convenience of urban life. Whether you are commuting to work or simply going on holiday, you can be sure to find a way to get there quickly and comfortably.
What's more, with airports located in both Plymouth and Newquay, Cornwall is well-connected to destinations all over the world. This makes it easier than ever before to explore new places or even bring family and friends over for a visit!
Finally, Cornwall is home to an extensive bus network which covers most of the county – providing an affordable and efficient way to get around. So why not take advantage of these fantastic transport links and enjoy everything that Cornwall has to offer?
So why not take a trip to Cornwall and experience the convenience of its excellent transport links? And stay tuned for our next section – where we'll be exploring all the different options available when it comes to public transportation in Cornwall.
Public Transportation
Cornwall has some of the best public transportation in the country, making it easy and convenient to get around. With an extensive bus network covering most of the county, you can be sure to find a way to get where you need to go quickly and comfortably. There are also well-connected airports located in both Plymouth and Newquay, providing access to destinations all over the world.
If you're looking for an affordable way to explore Cornwall, then look no further than the local train service. Boasting regular services connecting major cities such as London and Bristol with smaller towns within the county, travelling by train is a great way to see more of what Cornwall has to offer without breaking the bank.
Roads 
Cornwall is a county of stunning coastlines, rolling hills and ancient sites – so why not take the time to explore it by car? With an extensive network of roadways and highways criss-crossing the county, you can be sure to find a way to get where you need to go quickly and comfortably. Whether you're travelling short distances or heading further afield, Cornwall's roads offer the perfect platform for getting out and about.
With some of the most picturesque views on offer in England, there are few better places than Cornwall for taking in some truly spectacular scenery. From breathtaking cliff-top views over the sea and dramatic landscapes across moorlands, to quaint villages with cobbled streets and cosy pubs; whatever your taste may be – Cornwall has it all! So why not hop in the car for a leisurely drive around this beautiful county? You won't regret it!
For those needing to travel further afield, Cornwall also offers excellent connections north towards London and beyond via the M5 motorway. 
Airports and Other Modes of Transportation
With major airports such as Newquay Airport offering flights to destinations all over Europe and beyond, you can be sure to find a convenient way to reach your destination.
No matter how you decide to get around, rest assured that you'll always have plenty of options when travelling in Cornwall. 
Investment Types in Cornwall
When it comes to property investment opportunities, Cornwall is an undeniably attractive choice. With its stunning coastline, picturesque villages and a range of property businesses offering a wide selection of homes to rent or buy, what's not to love?
The average property price in Cornwall county is £356k, the median price is £290k. The average price increased by £19.1k (6%) over the last twelve months. The price of an established property is £356k. The price of a newly built property is £345k. There were 7.0k property sales and sales dropped by 40.1% (-5.0k transactions). Most properties were sold in the £300k-£400k price range with 1421 (20.4%) properties sold, followed by £200k-£250k price range with 1110 (16.0%) properties sold.

Quote from plumplot.co.uk
For those looking to get onto the property ladder or invest in a holiday cottage with potential rental income, now could be the perfect time. Let's take a look at some of your options.
Bedroom Houses
Two-bedroom houses are an ideal choice for property investors in Cornwall. Not only are they more affordable than other types of properties, but they also offer great rental potential.
What's more, two-bedrooms provide ample space for tenants and their families while also offering plenty of storage. Furthermore, with easy access to transport links, stunning coastlines and an abundance of holiday activities nearby, there is plenty of incentive to rent out these properties as self-catering accommodation or long term homes.
Self-Catering Accommodation
Self-catering accommodation is a great way to make the most of your Cornwall property investment. Whether you are looking for a holiday home or an income-producing rental property, self-catering accommodation offers the perfect balance of convenience and affordability.
Moreover, with the average price per night for self-catering accommodation in Cornwall standing at just £78, it's easy to see why this form of investment is so attractive. Not only does it provide investors with an attractive return on their investment but also gives them the flexibility to use their own property as a holiday home when they choose to. From picturesque cottages to luxury apartments, there is something to suit every budget – giving you all the freedom you need to create your own unique experience in Cornwall!
Holiday Cottages and Other Properties for Sale or Rent
Holiday cottages and other properties for rent or sale in Cornwall offer a fantastic opportunity to invest in the property market. 
Rental yields in Cornwall are higher than the national average at 4.4% and potential investors can benefit from a range of property businesses such as Prosper Property and Cornwall Property Investment Ltd., both of which have an excellent track record for helping individuals build their own portfolios.
These businesses also offer allowances for property investors that further increase their profits by giving them access to more competitively priced mortgages, tax benefits and rental income schemes.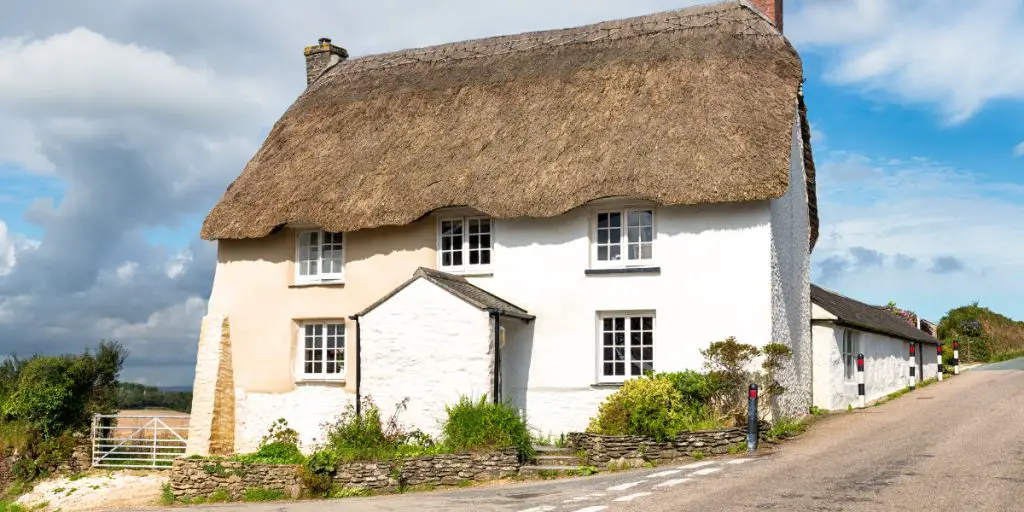 Furnished Holiday Lets (FHLs) – Why invest in this sector
If you are looking to invest in buy-to-let holiday homes, it is likely that you are looking for a furnished holiday let (FHL). An FHL is a fully furnished property ready to be used as a holiday home by tourists or to be lived in as and when the owner wishes.
FHL's are run as businesses and, as such, come with a number of benefits because of this. FHL's come with capital allowances which can be applied to furnishing the property should it need updating or re-decorating.
Furthermore, most of the expenses associated with running the property are tax-deductible. What's more is that any profit made can be used for pension contributions and most FHL's will qualify for relief on business rates and are exempt from council tax. These benefits are likely going to reduce the cost of running an FHL and will lead to an overall greater return for an investor.
In order to qualify as an FHL, a property must meet certain conditions that govern furnishing and, more importantly, the minimum number of days it is made available to let and the minimum number of days it is occupied by paying guests throughout the year.
Conclusion
Investing in property is a smart choice for those looking to build wealth and create a comfortable future. Cornwall is an ideal location for aspiring property investors thanks to its strong transport links, attractive holiday properties, and affordable bedroom houses.
However, it's important to remember that investing in property isn't always easy – you need to develop a clear strategy, make use of allowances, and have patience if you want to succeed as an investor in Cornwall.
With the right approach and dedication, there's no doubt that you can make your mark on the Cornish property market. So why wait? Get started today and take the first step towards creating your own successful investment portfolio!
Latest posts by Mark Draper
(see all)