Have you ever wondered how quickly you can buy a house? Is there a way to make the process fast and efficient so that you can be in your new home sooner rather than later?
 The fastest a house can be purchased in the UK is typically around 8-10 weeks from when an offer is accepted to exchanging contracts and completing.
This process can sometimes occur even quicker if both sides are keen to speed it up, for example by waiving their customary enquiries or limit them to a limited set of unpractical enquiries.
Of course that's the very best case scenario.  Buying a house is a process that can take months. It involves paperwork, negotiations, and financing.
This can be highly frustrating as a property investor as the longer you're waiting to complete, the longer you're waiting to get the property ready for rental and earning you income.
However, if you want to buy a property quickly, there are steps you can take to expedite the process. Getting preapproved for a mortgage, preparing paperwork in advance, and having cash ready for closing costs are a few of the ways to speed up the process.
Working with property sourcing experts such as Landlord Sales Agency is also an option as they have  a range of properties ready to purchase, often from other property investors, which means the process is normally completed very quickly.
Home buying timeline takes around 6 months
When it comes to buying a house, the process typically takes around six months, although it can vary depending on a number of factors.
Starting with planning and budgeting, buyers will need to choose a mortgage lender and get a pre-approval before hiring a real estate agent and shopping for homes.
One of the quickest ways to buy a house is by getting preapproved for a mortgage. This way, you'll know how much you can afford to pay for your property, so you can find your perfect property quickly. Furthermore, a seller may be more inclined to accept your offer if they know you have preapproved financing.
Preparing paperwork in advance can also help speed up the process. You should have all the paperwork your mortgage company requires to close the loan. This paperwork includes bank statements, credit reports, and payslips. Your lender may also request documentation related to your assets and liabilities, so you should gather all that information as well.
Having cash available for closing costs can also speed up the process. These are expenses associated with buying a home, which can include appraisal, title search, and inspection fees. Having the cash on hand ensures that you're prepared to close the transaction as quickly as possible.
However, the timeline for buying a house can be affected by many factors. Chain-free property status is one way to speed up the process because it means there aren't any other property sales tied to a house you're interested in buying.
The state of the local authority's searches can also affect the timeline for buying a house. These searches are designed to uncover any issues related to local authorities, which might impact the property's value or ownership. Additionally, it may take longer to buy a house if a survey is required.
If you want to buy quickly, it's important to focus on preapproved mortgage, paperwork preparation, cash for closing costs, chain-free status, and local authority searches. By keeping these factors in mind, you can expedite the process of buying your dream home.
Once an offer has been accepted, there can be a waiting period before closing and moving in. It's important to plan ahead and be patient during this process to ensure a successful home purchase. [1][2]
Factors that affect the length of the home buying process
Factors that affect the length of the homebuying process include the housing market inventory, time of year, and unique features desired in a house.
A contract-to-close period can take anywhere from 14 to 60 days for financing or as quick as two weeks for cash purchases.
Obtaining loan approval tends to be the longest stage, and timeline estimates should be conservative. First mortgage payment may not be due immediately, allowing for more time to transition between homes. Expect approximately three months from shopping to closing. [3][4]
Importance of getting a mortgage agreement in principle
It doesn't matter if you're a first time buyer or a seasoned investor, finding the right mortgage lender is crucial. You want to work with a lender who not only offers competitive rates, but also understands your unique financial situation and goals.
Additionally, it's important to educate yourself on the different mortgage types and terms available, so you can make an informed decision.
Getting an Agreement in Principle (AIP) is an important step when buying a home. It's also called a decision in principle or mortgage promise. This gives you an initial approval for a mortgage loan and shows you how much you can afford to buy a home.
This shows the lender's interest in lending to you and gives the seller confidence that you can afford the property.
It's important to provide accurate information as it will be cross-referenced with the full mortgage application. However, not all mortgage agreements in principle are the same, so it's important to understand the validation process and ensure it includes a credit search. [5][6]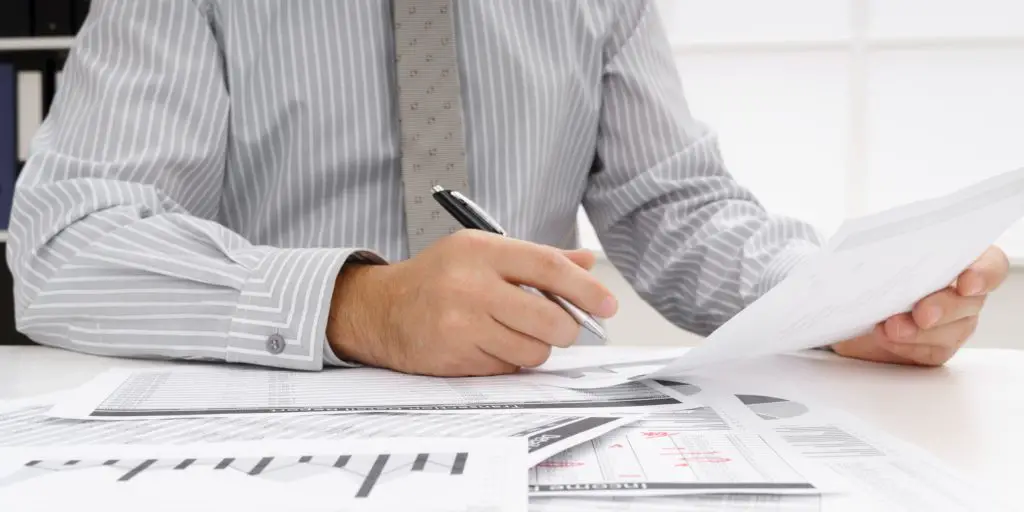 Finding the Right Mortgage Lender
If you've already purchased a property, you'll know how important it is to get the correct mortgage with the best terms possible.
You have the option to work with an Independent Financial Adviser (IFA), a mortgage broker or directly with a lender. It's crucial to weigh the advantages and disadvantages of each option before choosing. If you're buying a rental property, I highly recommend collaborating with a specialist in buy-to-let mortgages to make an informed decision.
When evaluating lenders, one of the most important factors to consider is the interest rate they offer. A lower interest rate can save you a significant amount of money over the life of the loan. Additionally, you should research any fees associated with the mortgage, such as application fees, settlement fees, and closing costs.
Reputation and customer service are also important factors to consider. You want to work with a lender who has a good track record of customer satisfaction and responsiveness. Reading reviews from previous customers can give you a good sense of what to expect from a lender.
It's also important to research the types of mortgages that the lender offers. Some lenders specialize in certain types of mortgages, while others may offer a broader range. Make sure that the lender offers the type of mortgage that best fits your financial situation and long-term goals. Additionally, be aware of any additional requirements the lender may have, such as minimum credit scores or proof of income.
By taking the time to research and compare lenders based on their interest rates, fees, reputation, customer service, and mortgage types, you can find the right lender for your needs and set yourself up for a successful home buying experience.
Understanding Mortgage Types and Terms
When it comes to buying a property with a mortgage, it's important to have a good understanding of the different types of mortgages available and the key terms used in such agreements.
A mortgage is essentially a legal agreement between a lender (such as a bank or mortgage company) and a borrower (the homebuyer) to provide financial assistance with the purchase of a property. Different types of mortgages come with different interest rates, fees, and repayment terms, which can impact the amount a borrower will pay back over time.
There are several types of mortgages to consider, including fixed-rate, variable-rate, and tracker mortgages.
A fixed-rate mortgage means that the interest rate remains the same throughout the mortgage's repayment term, offering a sense of stability and predictability for the borrower.
In contrast, a variable-rate mortgage allows the interest rate to fluctuate throughout the repayment term. This can lead to potentially lower interest rates, but also poses the risk that the rate may increase over time.
Tracker mortgages are another type of mortgage to consider, offering an interest rate that tracks the Bank of England's base rate. This means that the interest rate will fluctuate, but always in line with the base rate.
When applying for a mortgage, it's important to understand key terms such as deposit, loan-to-value ratio (LTV), repayment term, and interest rates.
Deposit refers to the amount of money a borrower puts down as a commitment towards the property purchase.
LTV is the percentage of the property's value that a lender is willing to lend to a borrower.
Repayment term refers to the length of time over which the mortgage will be repaid, while interest rates are the percentage of the loan that must be paid back in addition to the original loan amount.
By understanding the different types of mortgages and key terms associated with them, homebuyers can make informed decisions when choosing a mortgage that best fits their financial situation and long-term goals.
Obtaining an Agreement in Principle (AIP)
Obtaining an Agreement in Principle (AIP) is an important first step in the home-buying process. It is essentially a statement from a mortgage lender that indicates how much they are willing to lend you based on some basic financial information.
To obtain an AIP, you will need to provide information such as your proof of income, employment status, and bank statements. This information helps the lender determine how much they believe you can afford to borrow and repay.
The process of obtaining an AIP involves filling out a mortgage application and submitting the necessary documentation. Once the lender reviews the information and determines how much they are willing to lend you, they will provide you with an AIP certificate, which is typically valid for 90 days.
Obtaining an AIP has several advantages for homebuyers. First, it can help you determine how much you can afford to spend on a property, which can narrow your search and save time. It can also make you a more attractive buyer to sellers and estate agents, as it shows you are a serious buyer with a pre-approved mortgage.
Finalising the purchase
A reliable estate agent can make the house buying process seamless and stress-free. They provide valuable guidance and assistance in finding the right property, making an offer, and navigating the exchange of contracts and completion day.
During the search for the ideal property, estate agents can offer a broad range of listings that meet your specific housing needs. Once you have found your perfect property, they can assist you in making an appropriate offer on the house that reflects the current market conditions.
Finally, on exchange of contracts and completion day, they can help finalize the transaction, ensure legal compliance, and ensure that all paperwork is in order. With the help of a reputable estate agent, you can simplify the home buying process and secure your dream property swiftly and efficiently.
Making an Offer on a House
Making an offer on a house can be an exciting and nerve-wracking experience, especially if you're a first-time buyer.
It is important to understand the process and important considerations that go into making a successful offer.
The first step in making an offer on a house is to research similar properties in the area. This can help you determine whether the asking price is reasonable and give you an idea of what similar homes are selling for. When making an offer, it is common practice to go in slightly lower than the asking price. This not only gives you some bargaining room but also sends a signal that you are a savvy buyer who has done their homework.
Two strategies that buyers often use as bargaining tools are their readiness to move quickly and their willingness to be patient. For example, if you are able to move quickly, you might offer a shorter closing period or waive certain contingencies. If you have some patience, you can choose to extend the closing period or wait for the seller to finish moving before you move into the house.
If there is competition for the property, it is important to consider making your first offer your best offer. In some cases, the bidding process may even go to "best and final offers," which means that buyers are asked to submit their highest offer. When making an offer, it is important to consider the absolute maximum you are willing to pay for the property. While it can be tempting to overbid, it is important to avoid paying more than you think the property is worth.
Be aware of the risks when making an offer before selling your own property, particularly in a low-inventory market.  While it can be advantageous to have your finances in order when making an offer, it is important to be realistic about your ability to purchase the property. In a competitive market, it may be necessary to sell your own property before making an offer on a new one.
Finally, market conditions can play a significant role in making an offer on a house. It is important to stay informed about trends and market fluctuations, as this can inform your bidding strategy. When making an offer, remember to do your research, consider your bargaining tools, be realistic about the market, and avoid overpaying. By following these steps, you can position yourself for success in the home-buying process.
Exchange of Contracts and Completion Day
The Exchange of Contracts and Completion Day are significant milestones in the home-buying process. During these stages, both the buyer and the seller become legally committed to the purchase and transfer of ownership. It is important to ensure that all necessary formalities have been taken care of, such as building insurance, before exchanging contracts.
Agreeing on a completion date with the seller is essential. This is the day when all parties are ready for the transfer of ownership to take place. It is recommended for both the buyer and the seller to confirm their readiness to avoid any delays or complications.
Before the Exchange of Contracts, it is important to ensure that all queries have been answered, and all details included in the contract are correct. Any necessary changes should be communicated, and all parties should agree to the terms. Any outstanding mortgage agreements or other processes should be finalized before the Exchange of Contracts.
On the day of Completion, the buyer's solicitor will transfer the purchase price to the seller's solicitor. Once the payment has been made, keys will be released to the buyer, and they can officially take possession of the property. The transfer of ownership will be registered with the Land Registry Office, and the seller's solicitor will receive confirmation of the registration.
The keys are typically held by the listing agent, and buyers can pick them up once the transaction is complete. [9][10]
Record-fast house sale completed in 4 hours
In a remarkable feat, a property in Bradford, West Yorkshire, was sold in just four hours. The seller had contacted House Buy Fast in July 2016, but the sale wasn't agreed upon until October 6, 2016.
However, once the paperwork was in order, the sale was completed in just four hours on the same day.
While a standard cash buyer can take weeks or even months to close a sale, being a cash buyer is essential for a speedy transaction. [11][12]
In an interview with House Buy Fast Director, Jonathan Rolande shares his insights on the quick sale of houses.
He highlights the importance of understanding the market and setting a realistic price for the property. Additionally, he emphasizes the need for transparency and honesty in dealing with potential buyers. Rolande also advises homeowners to declutter and make necessary repairs before listing their property to attract more buyers. [13][14]
First-Time Buyer Considerations
Perhaps you're not yet a property investor and this is your first purchase.  As a first-time homebuyer, purchasing a property is a significant investment that demands careful consideration and planning.
Before buying a property, it's important to know your finances well. Review your bank statements to make sure you can afford the purchase price.
Getting help from a mortgage company or broker can make the mortgage application process easier and help you find the best mortgage options for you.
In addition to the purchase price, there are costs associated with buying a home that need to be taken into consideration, including legal fees, property surveys, and stamp duty. By considering these factors, you can make informed decisions and avoid any unexpected expenses during your property purchase.
Understanding Your Finances & Bank Statements
When it comes to buying a house, understanding your finances is crucial. Before you begin your search, make sure to check your credit score and report for errors and ways to improve it.
It's crucial to save money for deposits and closing costs, as this can greatly affect the mortgage options and interest rate you're eligible for. Experimenting with mortgage calculators can help you get a clearer picture of how much house you can afford based on your income, debt, and down payment amount.
It's essential to avoid taking on any new debt during the home buying process, as this can negatively impact your debt-to-income ratio (DTI) and affect your ability to secure a mortgage. A higher DTI can lead to a larger monthly mortgage payment or even denial of your mortgage application.
Working With a Mortgage Company or Broker
Working with a mortgage company or broker is a significant step when purchasing a home. If you're unsure where to start, it can be helpful to know the general steps involved. After you've identified a few potential brokers or companies for your mortgage, here's what you can expect:
Initial consultation: Your broker or company will likely offer an initial consultation to discuss your financial situation, credit history, and homeownership goals.
Choosing your mortgage: Once you've shared your financial details, they will guide you through the available mortgage products and help you select the one that best suits your needs.
Application process: Once you've reviewed your options and decided on a mortgage, your broker or mortgage company will begin the application process.
See our recent article on what to prepare when talking to a mortgage broker for further information.
If you're considering working with a mortgage broker, you may want to consider finding an independent broker. They often have access to a broader range of mortgage products and can offer more objective advice.
While searching for a reputable mortgage company or broker, keep an eye out for several essential factors. Check for their experience and qualifications in the industry. You can also check for feedback from previous clients to help gauge their reputation.
As you prepare to work with a broker or mortgage company, it is good to be prepared with a series of questions to ask. These might include, but are not necessarily limited to:
What types of mortgages do you offer?
What fees are associated with your services?
What is the process to apply for a mortgage through your company or with you as my broker?
By staying organized and asking the right questions, you can work with your mortgage company or broker to secure the right mortgage for your financial situation.
Considering Additional Costs Associated with Buying a Home
Buying a home involves more expenses than just the purchase price and monthly mortgage payments. It is essential to factor in additional costs associated with the home buying process to avoid any financial surprises.
One of the significant costs that buyers should consider is stamp duty, which is a tax on properties costing more than a certain amount. This cost can vary depending on the purchase price of the property and could significantly increase the overall expense of buying a home. Buyers should also budget for solicitor fees, which can include legal representation, property searches, and more.
Home insurance is another expense that should be considered. It is a requirement to have buildings insurance, although optional, contents insurance can provide extra protection. Removal costs should also be accounted for when buying a home, particularly if moving a significant distance or have large and heavy furniture.
In addition to these one-off expenses, it is essential to budget for any necessary repairs or renovations before moving in. This could include decorating, repairing appliances, or fixing any structural problems that could compromise the safety and habitability of the home.
Finally, it is important to consider the ongoing costs of owning a home, which includes council tax, utilities, and maintenance expenses. These expenses can add up quickly, so it is important to budget accordingly.
Fortunately, the UK government has introduced a mortgage scheme that aims to help prospective buyers get on the housing ladder with a low deposit. The scheme allows buyers to secure a mortgage with just a 5% deposit, making homeownership much more accessible for first-time buyers who may not meet the criteria for a traditional mortgage.
In summary, buying a home involves many additional expenses besides the purchase price and monthly mortgage payments. It is important to consider costs such as stamp duty, solicitor fees, home insurance, removal costs, and ongoing expenses such as council tax, utilities, and maintenance to ensure a successful and financially sound home buying experience.
Final Thoughts
In conclusion, the process of buying a house can be daunting but is an achievable goal. When working with a mortgage broker or company, it is important to be prepared and ask the right questions to find the best deal for your financial situation.
Additionally, prospective buyers should consider additional costs associated with buying a home, such as stamp duty, solicitor fees, and home insurance. By researching these different expenses and taking advantage of low-deposit mortgage schemes available from the government, potential buyers can make homeownership more accessible.
Latest posts by Mark Draper
(see all)