If you're looking to invest in property, but nothing on the market catches your eye, off-plan investment could be a very interesting option.  So what is an off-plan property investment?
Off-plan property investment is when you purchase a property before it has been completed. In many cases, the developer will require a reservation fee and deposit to hold your place in line.
The property is nothing more than a plan, it hasn't been built.  The idea of off-plan is to allow the building developer to raise cash to fund the construction. In return, those buying before the site has been built will pay less than they would if they bought the completed property.
The main benefit of off-plan investments for investors is that they offer two income streams: one from rental returns and another from capital growth when the development is eventually finished.
Off-plan investments are almost guaranteed to return your capital growth on investment with completion, making it a very safe option for those looking to invest money. Check out our article about why you would invest in an off plan property.
However, there are some things investors need to be aware of before getting involved in this type of venture. It's important not to make mistakes like underestimating how much an off-plan property will cost or not being able to afford it in the first place!
How does off-plan property investment work?
Off-plan property investment is a process where an individual pays a reservation fee to secure their place in the queue for a specific property development. The contract is usually exchanged after the deposit has been paid, and this secures your position as well as starts the countdown timer for when you have to finalise the purchase.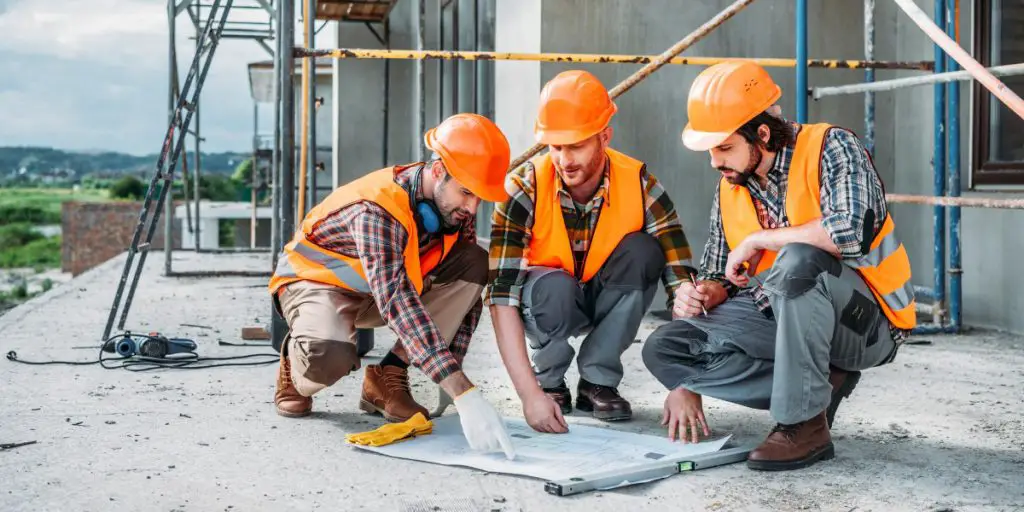 If everything goes according to plan, then you'll go through with the purchase and become the proud owner of a new home or office building!
However, it's important to note that there are risks involved with off-plan property investments–such as construction delays or changes in market conditions–so always do your research before parting with any money.
The benefits of off-plan property investment
When it comes to off-plan property investment, there are a number of benefits that investors can enjoy. Perhaps the most obvious benefit is the lower cost associated with off-plan purchases; investors can typically expect to pay around 20% less for an off-plan property than they would for a completed one.
Off-plan investments also offer flexibility and potential returns that are not always available with other types of investment. For example, investors may have more choice when it comes to the specific unit they want in a development, as well as freedom over any furniture packages that may be on offer.
Perhaps one of the most appealing aspects of off-plan investment is the speed at which properties can be furnished and made ready for occupation. In many cases, furniture packages are available which can furnish an entire house quickly and easily – meaning that owners can quickly offer a fully furnished property that can be moved into immediately and command a higher rental income.
Plus, unlike existing properties, new builds come with a warranty, usually 10 years, to cover any defects discovered once tenants move in.
Off-plan properties also tend to come with modern features, including energy efficiency, environmentally friendly specifications and lower bills for tenants – making them an attractive option for those looking to invest in property. All these factors together make off-plan investment an increasingly popular choice among those looking to maximise their returns from property ownership.
Because of the slightly higher risk involved with off-plan developments, they tend to be available at more affordable prices. Usually below market value, investors can get a great deal on city centre properties that promise substantial rental yields over time.
The risks of off-plan property investment
Off-plan property investment sounds too good to be true, doesn't it?  It's certainly not without risks, and it's important that you are aware of them, before making any decisions.
The aim for property investors is to quickly see a return on their investment, and that is only possible once tenants are paying regular rent.
The building process means you could wait months or years, depending on what stage it is at.  There is no way to shortcut this construction process, so you might prefer to spend a little more on an existing property than wait to be able to rent out a property on completion.
If you change your mind and decide not to complete the purchase, you are likely to lose your deposit.  If your circumstances change and you're unable to complete the purchase when the construction completes you may even end up being sued by the developer.
Another factor to consider is the long-term expected property prices.  New build residential properties are not always located in well-developed areas, you're taking a gamble that people will want to move into the area and that it will develop and become more valuable in time.
It's also worth remembering that any historic performance of investment opportunities is not a guide for future performance – and any projections of future performance are based on all information known at the time. So, while off-plan property investments may seem like a good idea, always bear in mind that they're not without risk.
Things to consider before investing in off-plan property
Off-plan property investment is becoming more popular as people are looking into it as a way to secure their financial future, and with good reason! There are a lot of benefits to investing in off-plan property, but there are also some things you need to consider before making your decision.
When you spot an opportunity, take your time to look into the developer and find out the following:
Have they done this before?
Check their company on Companies House
Are there reviews/articles giving feedback about previous builds?
Do previous builds look similar to the glossy sales photos?
Do they have insurance in place to cover failing to complete the project or going bust?
If possible, take a trip to a previous site and check it out in person.  If you take a walk around you might even spot a resident you can ask for feedback from.
Another thing to keep in mind is that buying off-plan means investing in a project knowing that it will take time to complete.  You should still have all your finances sorted before committing so that when the time comes you are able to complete your purchase.
Similarly, make sure you've got the support required to complete a purchase, for example a mortgage broker and property solicitor (see our expert panel).
Finally, developers have more incentive to sell their property than the average homeowner. They often need to liquidate quickly in order to continue with their next project, so they're more likely to offer a good deal. And you don't need to worry about buyer beware – off plan properties come with a new build warranty if something goes wrong with the house once it's completed.
Tips for success with off-plan property investment
Know your Developer
When you're investing in property, it's important to do your due diligence and know who you're dealing with. Developers are a key part of the process, and you should ensure that you trust them before signing anything.
One way to build trust is by looking at their past projects. Have they been completed on time and within budget? Are the properties well-maintained? Do the developers have a good reputation in the industry?
Once you've assessed a developer's track record, it's important to get as much information about the specific project you're interested in. What is the development timeline? How much will it cost in total? What are the terms of payment? Will there be any delays or problems during construction?
It's also crucial to know who will be working on your project. Is it an established development company, or a smaller outfit run by one or two people? The more experience and resources a developer has, the better equipped they'll be to handle any problems that may come up during construction.
Do your research
It's important to do your homework before investing in off-plan property. This means asking lots of questions about the development project, like:
What is the development's track record?
Have there been any delays during construction, and where are they in relation to completion time frames?
Do the photos used to advertise these projects match up with what is advertised?
Are there any negative reviews or complaints about this developer?
If buying through an investment company or introducer, be sure to ask about past customer feedback, look in online in forums and on social media to see what people really think rather than relying on the cherry-picked testimonials used in sales materials.
Factor in fixtures and fittings
When you're investing in off-plan property, it's important to remember that you'll need to factor in fixtures and fittings.
As this is an investment property, do you want it fully kitted out for you or do you have the means to do it yourself?  You may have to accept the basic fixture and fittings from property developers, but you don't need to purchase additional furnishings from them if you don't plan on renting it as fully furnished.
Off-plan developments usually require your input. For example, picking colours for the walls, tiles and kitchen units, as well as other aspects of design.  As with a normal buy-to-let, keep these choices neutral to appeal to as many people as possible.
The New Build Appeal
I can see why investing in property off-plan is appealing.  The lower price point makes entering the property market a lot easier than buying an existing home. But, I'm not convinced that all investors would benefit from doing so.
Purchase price isn't everything, the biggest advantage of an existing property is you know what you're getting, the area is established and there are usually other rentals you can benchmark your investment to.
Whichever type of property you go for make sure you do so with expert advice to help eliminate any major risks.