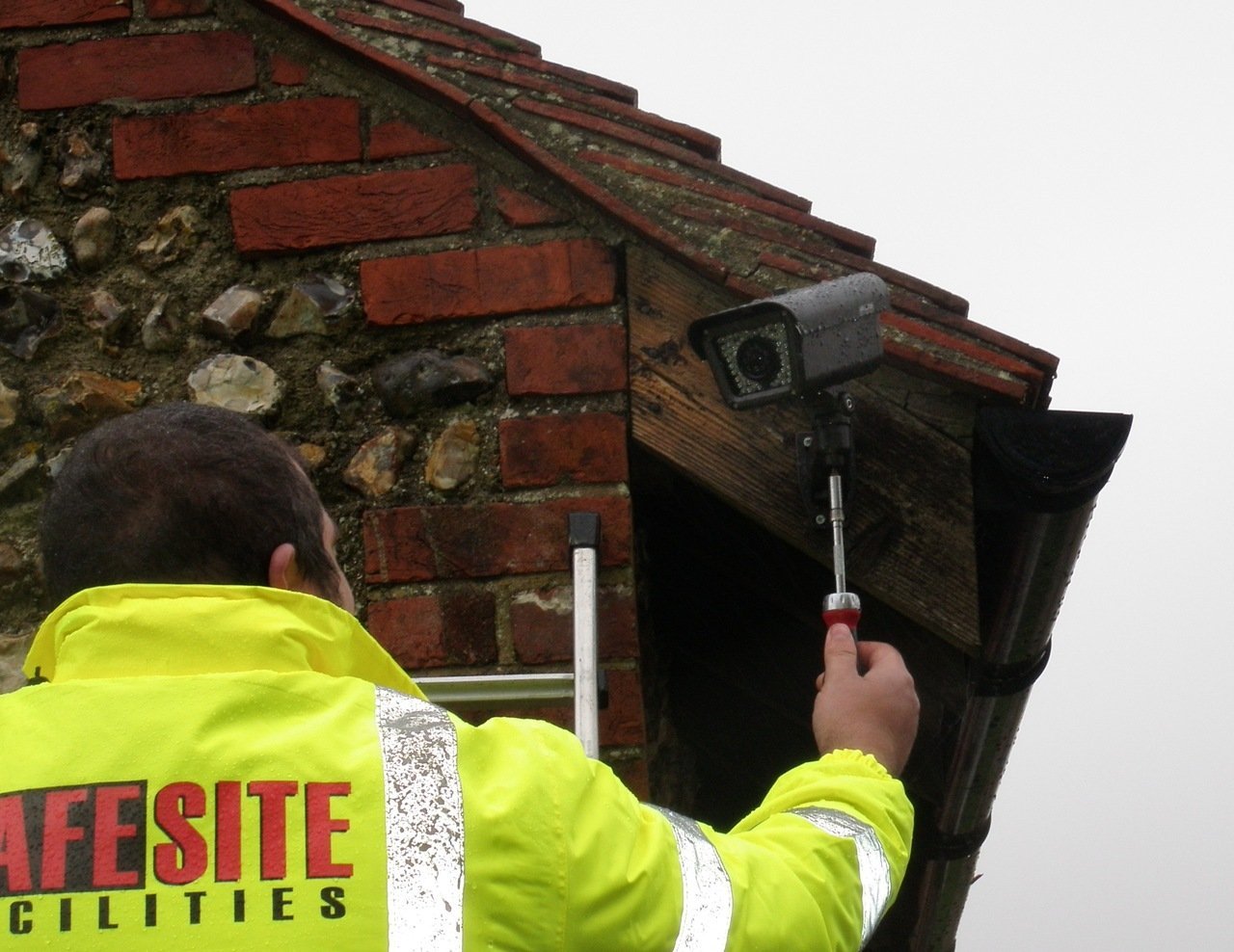 Squatters Rights in the UK
Squatting is when someone deliberately enters property without permission and lives there, or intends to live there. Another term that can be used is  'adverse possession'. It's important to understand squatters rights in the UK if you want to remove them.
You must get legal advice from a solicitor if squatters try to claim your property.
Most people have heard about squatters and the risk they present to residential property. From the moment a residential property is vacated the property is at risk from unwelcome entry and unauthorised use by squatters – those who take over the residence and occupy it.
In the UK, squatting in a residential property is illegal, something which has reduced the rights of squatters who take over private homes. The term 'squatters rights' famously surfaced in the 70s, when squatting in residential properties was a popular way to secure accommodation. Squatters would gain entry and paste a poster on the door, announcing their occupation of the property and claim the right not to be disturbed, reminding the property owner and even the police that it would be an offence to force entry to try to evict them.
Since the law changed in September 2012, to protect residential homes, the right of occupation now lies with the property owner, who has the right to evict squatters far more quickly than was possible before and, so long as they follow the legal process to do it, with the full backing of the law.
The government has a great guide on Squatting Rights in the UK, go to their .gov site to see the guide.
As such, the only remaining rights squatters in residential property retain are:
The right to be connected to utilities. However, they must contact the supplier before using any utilities at all, otherwise this is considered to be theft.
The right to oppose forcible entry from anyone other than the police or court-appointed bailiffs. Forcible entry refers to the act of breaking in, such as forcing a door or breaking a window, even if this is by the property's legal owner.
The right not to be threatened with violence.
The right to apply for legal ownership of the property through a process known as 'adverse possession.' If the squatters can show evidence of continual occupation and improvements to the property over a period of 10 years (12 if the property isn't registered with HM land registry), then this right can be exercised. In some cases, such as earlier this year, adverse possession claims have proved successful, as reported in the national UK press.
Although the legal property's owner has no right to attempt forcible entry – this would actually be considered a criminal act by the owner – it is now lawful for the police to force entry and remove squatters, action which is enforceable following a court order. To gain this, a residential property owner struggling to get squatters out must follow the legal process by applying for an Interim Possession Order (IPO) in order to retrieve their property. For more detailed information about the proper removal of squatters read through the SafeSite Security Solutions guide.
The only exception to this is if the homeowner can prove they are displaced residential occupiers (are homeless if they cannot get back into their home) or where potential tenants have the paperwork which shows they should be in occupation and are also being made homeless by the presence of the squatters. In such cases, the property owner is permitted to force entry without a court order, although is advised to refer to the legal process or the police for support.
With squatting in residential property now a criminal offence, squatters may also be convicted for their illegal occupation, possibility gaining a criminal conviction with prison sentences of up to 6 months, fines of up to £5,000 or even both penalties.
You must take action to remove the squatters and reclaim your property once the squatters' claim is rejected.  Understanding Squatters Rights in the UK is important if you want to legally remove them.
You will not be able to object again if you've done nothing within 2 years of the original application and the same squatters reapply.
Prevention
 
Although this now adds up to a substantial deterrent to potential squatters, nothing prevents squatters more than actually making a vacant property unappealing or inaccessible in the first place, so how might you go about it in the short term?
A property which is already occupied is obviously unappealing to squatters, so retaining that lived-in look, despite the property being empty, can be a significant help. Minimal strategies for this include:
Setting lights and even a radio to come on and off, using time switches.
Stopping or redirecting post so there's no tell-tale piles inside the front door.
Getting neighbours to put wheelie bins out and use the drive for their own car, so that daily routines appear to be continuing.
Adding deadlocks to doors, windows and any other access points.
Putting convincing but fake plants in the window, as a sign of life.
Keeping any gardens trimmed and tidy, to prevent outward signs of emptiness and neglect.
Turning off utilities and informing utility companies (depending on length of vacancy).
Calling in to the property to make checks is a must. Whilst you're there, add to those signs of life by making small changes to the property, such as moving bins, opening windows, drawing blinds and curtains etc. Do also check that everything's secure.
Informing trusted neighbours that the property will be empty is a good way to ensure that someone keeps watch over the place. Invite neighbours to use the parking facilities, use the wheelie bins for their own 'overflow' and cut flowers to have in their own home means they get the benefit of your absence and you get the benefit of their presence around the place. Do ensure they have your contact numbers though, in the event of problems.
But what about longer term vacancy, such as when you're waiting for planning permission for refurbishment, or for probate to go through – a legal process  following the death of a property owner which often involves empty, vulnerable homes?
Although the law against squatters also makes it illegal to break in (including causing damage to windows and doors) as a means of accessing and occupying a property, if a residential property is to be empty for a longer period of time it should particularly be fully secured against opportunist entry or break-ins, through the installation of additional security measures such as:
Security screens and doors to doors and windows.
Securing all other access points such as skylights and basement lights. Steel security screening can be cut to fit for most types of access points, so don't forget the ones that are little used – because squatters don't !
Securing perimeter gates with heavy duty padlocks, rather than chains which could be cut through.
Installation of alarm systems, ideally with monitoring and recording so that any attempts to break in or tamper with security can be responded to quickly and used for evidence and identification.
Finally, although there's the argument that screening up a property signals to squatters that a property's empty, another big advantage they offer (apart from making it extremely difficult for squatters to access the property) is that because security screens are fully tamper-proof, any attempts to remove them provides instant evidence of that criminal activity of illegal entry. This evidence can really count in the favour of property owners when it comes to courts and insurance claims, so when it comes to protecting your vacant residential property from squatters, active prevention through screening and securing is a top option.