Are you a property investor or developer looking to make the most of your investments this spring? Renovating and updating properties can be a great way to increase the value of your holdings, but it's also essential that renovation projects reflect current trends and maximise returns. We have put together seven tips for home renovations this spring so you can stay trend-savvy and get maximum profits when renovating houses before spring market fever.
From adding brand new outdoor amenities to examining floor plans, we'll give you tried-and-tested strategies on how best to renovate homes while maximising profit potential and staying trendy amongst buyers all season long! Read on to learn more about our top 7 tips for property renovation this spring – because whether you are flipping an entire house or just dealing with one room at a time, these strategies will help make sure investors reap the rewards they deserve!
Overview of the benefits of renovating your property this spring
Renovating your property this spring is a great way to maximize your profit potential. Whether you're looking to stay trendy or just want to help increase the value of your property, there are several ways you can make quick and effective upgrades. Consider adding small touches such as a small hot tub for the patio or freshening up the landscaping. Additionally, take this opportunity to update any energy-inefficient or outdated elements in order to streamline processes and reduce waste within your home. A few renovations this spring can help ensure that your property stays ahead of the curve for years to come!
Get organised
It's time for the annual property renovation – and there's no question that it's essential if you want to stay trendy, maximize profits, and thrive this spring. But, before you get caught up in the excitement of new possibilities, make sure you begin by getting organized. Set aside some quality planning time to really think through the details of your project.
Writing down an action plan – with a detailed overview of tasks to be completed, and start and completion dates for each one – ensures that you keep updated throughout the renovation process. With a clear plan in place and realistic goals outlined, there's no need to let anxiety about your venture blindside you; instead, focus on efficiently achieving your desired outcome and revel in the success of a job well done!
Consider a fresh coat of paint to give your property an updated look
Want to make your property look fresher and more modern? A fresh coat of paint is a simple, affordable way to make renovations that will really stand out this spring. New interior or exterior walls with a pop of color can increase the aesthetic appeal and value of any property; it's an investment that pays off in terms of supporting a warm, inviting atmosphere. Just choose your colors carefully; be sure they don't clash too drastically with the existing decor since adding too much contrast can disrupt the overall flow.
Try to create balance throughout the room or space by using a similar hue in bigger areas while using accent shades sparingly on smaller appendages like windowsills and chair rails. With new paint jobs, you don't just add value — you breathe life into old spaces!
Upgrade your kitchen to appeal to potential buyers
In the market for property renovation this spring? Upgrade your kitchen to make it appealing to potential buyers! An upgraded kitchen can increase the value of your property and help it stand out from similar listings. Simple updating projects like giving your kitchen a fresh coat of paint or replacing outdated appliances are easy ways to revamp an otherwise worn-out space.
With just a few updates, you can easily give your kitchen a modern and stylish makeover. Your newly renovated kitchen will not only be visually appealing to potential buyers but also show that you have taken great care of your home and invested in its upkeep. In other words, upgrading your kitchen is the key factor in making sure that the sale of your property becomes successful on all fronts!
Don't forget about lighting
Taking your home renovation to the next level this spring is easy with strategically-placed lighting fixtures. Make sure that you don't forget about recessed and ambient lighting! By adding these forms of light throughout your property, you'll ensure that it has a modern feel. Recessed lights can be placed in the ceiling for a series of 'stars' masking the wires, whereas ambient fixtures provide a more subtle yet warm feeling when recessed into walls or ceilings. Whatever your style preferences are, make sure to factor in lighting when planning out your renovations – you won't regret it!
Think Smart
Spring is the perfect time to revamp your property and maximize profits for the next season. One of the smartest decisions you can make when renovating a property is in your choice of furniture. Opt for pieces that are versatile, like furniture that can fold up or double as storage solutions – not only will this save you money, but it will also create more usable space within your property. These pieces don't need to be overly expensive or trendy; they just need to be functional so they work hard while looking good. Don't forget to measure carefully and buy multi-functional items to get the most bang for your buck!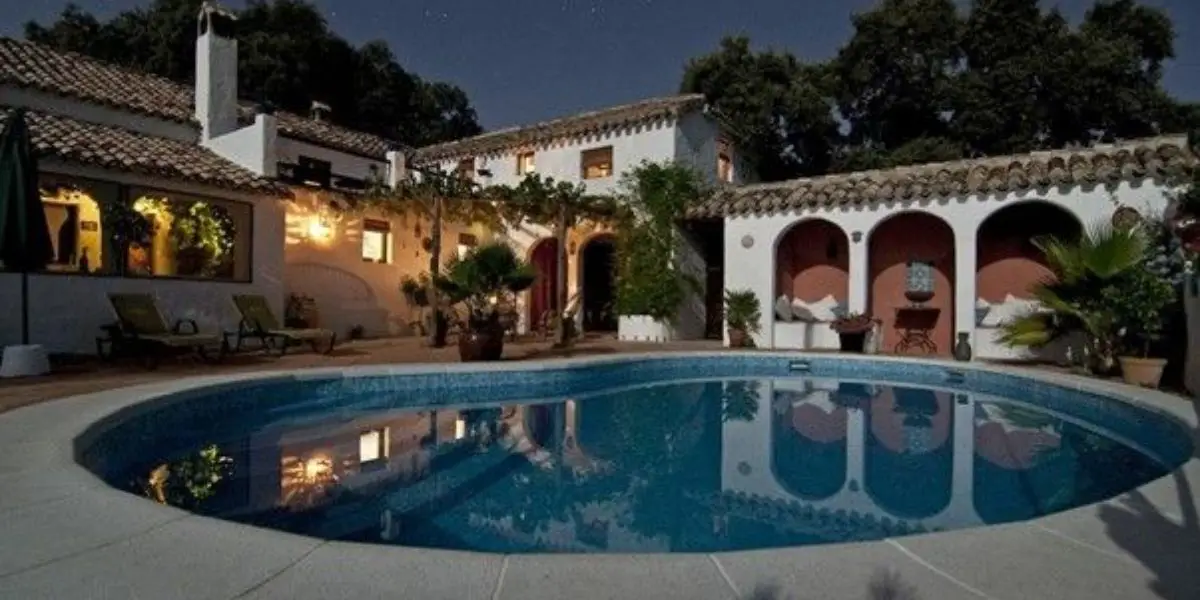 Renovating your property this spring can have many potential benefits, from increasing the sale price to simply giving your home a polished appeal. If you're considering renovating this season, be sure to plan ahead and get organized about your approach. From selecting the right color of paint to ensuring lighting is up to par, there are plenty of finer details to pay attention to in order to maximize your profits and stay trendy throughout the process.
Lastly, think smart by utilising furniture that can fold up or double as storage – small but impactful changes will do you wonders! With these 7 tips for property renovation this spring, you can update your home with confidence and reap the rewards of a high-value house in the market come summertime.
Latest posts by Julie Hanson
(see all)