One of the key ongoing tasks for all landlords is the transition between tenants.  Over the years they come and go and handling the exit is an important part of the process and where a property inventory service can help save you time and money, but what is the service on offer?
A property inventory service is offered by specialist companies who create an inventory of a property and its contents. The inventory will list everything in the property, from the light fittings and door handles to the furniture provided by the landlord. It will also record the condition of each item, providing photographic evidence where necessary. This information can be used to resolve disputes between landlords and tenants or to support insurance claims in the event of damage or theft.
Property inventory services are becoming increasingly popular in the UK, as landlords recognise the importance of having an accurate and detailed report of their rental properties.
In a competitive market, where quality tenants are in high demand, it is essential to have documentary evidence to support any claims for damages or rent disputes. A professional inventory service can provide this crucial assurance, helping landlords to protect their interests and avoid any costly disputes and damage to their reputation.
What does inventory in real estate mean? 
Before I dive into the finer points of property inventory it's important to clarify which type I'm talking about. 
In the rental market, there are two different ways you might use the term 'inventory', the first being a description of items within your property, as outlined above. 
The second use is applicable to those with a property portfolio and can refer to the number of properties that a landlord has available for rent.
In this article, I'm specifically talking about making a full list of items within a rental property.
What is a property inventory service?
Maintaining an accurate snapshot of the condition of your property before a tenant moves in and as they move out is an essential part of being a successful landlord.  It is possible to do this yourself, but it can take up a lot of time to get a detailed inventory report listing all the items in a given space. 
By having an up-to-date and accurate inventory, you can avoid disputes with tenants and prove the original condition of the property/the contents in the event of damage or theft.
It's a time-consuming process and one that requires excellent attention to detail and experience of which areas are most likely to cause a dispute when the tenant moves out. 
Hiring an inventory service company can help you to get an accurate list of all the items in your home and create a photo gallery for each room.
After visiting your property, the company will provide you with a report.  If this is your first property, there will be no further action at this stage. Just keep the report safe for future reference.
When a tenant moves out, a second inventory survey is carried out, usually by the same professional service, and compared to the previous report, allowing you to track the condition of the property and highlighting any issues you need to address with the exiting tenant.
To find a service you can Google 'property inventory services near me', or if you need it in a specific area 'property inventory services London' or Manchester or wherever it is you need them.  
If you're looking for a recommendation of whom to use, I'd recommend these property inventory services that have a nationwide network of AIIC-accredited inventory clerks.
What is an AIIC-accredited inventory clerk?
You might have noticed the term AIIC-accredited and wondered what that means and why it's important.  AIIC stands for Association of Independent Inventory Clerks and its members must*:
Have agreed to conduct their business professionally in accordance with the Guidelines to Professional Practice;
Abide by the AIIC's Code of Practice;
Have Professional Indemnity insurance;
Have Public Liability insurance.
As a landlord, this is important as they act as your representative when they visit the property and interact with your tenants.  
Performing independent inventory inspections is a positive sign for tenants and any parties involved in dispute resolution.
What is a property inventory report?
A property inventory report is a detailed description of the condition of each room and its fixtures and content, as well as extensive photos.
It is a level of protection for both landlords and tenants as it is a snapshot of the condition and value of items. 
If you've ever hired a car you'll be familiar with the idea, just on a much shorter timescale.  When hiring a car a report is taken of existing scratches and dents so that when you return the vehicle and a second inspection is made you're not charged for them.
The same principle applies, if someone moves into somewhere that already has a broken chair or scratched window they can't be held responsible for the damage, it was already there.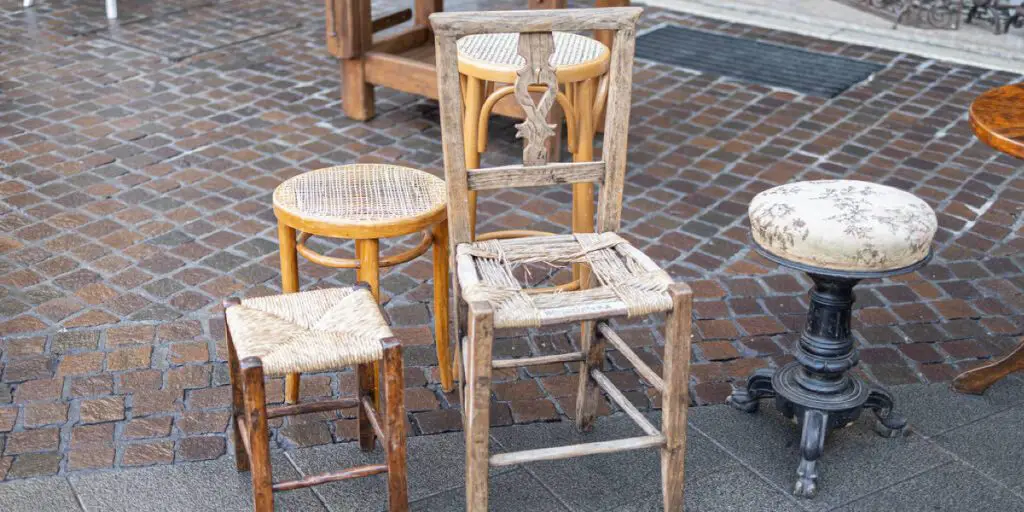 Why keep a property inventory?
The main reason I keep an inventory of all my properties is to protect my rental income. By having an accurate and comprehensive inventory, it can help me prove the condition of the property and its contents before and after a tenancy.
This can be helpful should I end up in a dispute with former tenants about damages or missing items, which you should have provisioned for in your tenancy agreement.  The reports can also be presented to deposit schemes in order to resolve any disagreements.
Additionally, I use a property inventory when it comes to tax planning, as maintaining accurate information about the fixtures and fittings in a property helps me to maximise their tax deductions.  For example, on renovation or repair expenses.
If you plan on letting a furnished property, an inventory is vital as it will include the condition of all items, such as beds, sofas, kitchen appliances, etc. Whenever I replace an item, I make sure to take photos and notes to add to the most recent report.
Normal wear and tear is to be expected, but if I find an item has been damaged beyond normal use, I will claim a deduction from the tenant to cover the cost of repair or replacement.
Final thoughts
In this article, we have learned the importance of having a property inventory service and how they can help you.
If you have the time and the attention to detail then it's possible to maintain these yourself, however, if you'd rather have professional inventory reports independently created then hiring experienced inventory clerks could pay for itself in any tenancy disputes.
Overall, using a property inventory service provides peace of mind and can save landlords time and money in the long run, if you're ready to hire check out how to book a property inventory service here.
*Source: https://theaiic.co.uk/about-us/