Most homeowners find building an extension to their house as a convenient means of maximizing their property space. Little wonder Jane Hirshfield said that "one recurring dream, many others have also: you go into a familiar house, discover a door or hallway, and find the house continues into hidden rooms. Sometimes a whole second house is there, a larger and unknown extension of the familiar dwelling." This is exactly what a house extension does, but at what cost?
The average cost of a rear extension is upwards of £40,000, a side extension costs £25,000 to £35,000, a wrap around extension costs upwards of £55,000 and a dormer extension starts at £32,000.
These are very approximate costs. The final total depends on your location, size (usually measured per square metre) and the chosen fixtures and finishings. 
Is an extension right for your home?
Before getting too wrapped up in the specific costs, consider its value and whether it's financially viable. What are the benefits of adding an extension?
Increased living space.
Potentially lower cost than moving to a larger house.
Increases the total value of the property and will keep increasing it over time.
Property investors are especially mindful of the final point and should also consider:
Does it increase the rental price?
Does it allow for additional occupants?
You should also consider the downsides to doing this:
It costs a lot of money.
Potential for your initial budget to be increased.
Large amount of disruption during the build.
The increased ongoing maintenance cost.
Keep in mind, the temporary disruption caused by the build will be forgotten once the new space has been created.
Types of house extensions
There are several types of build you should consider, depending on your existing home space, land available, and budget.
Rear extensions
These are built at the back of your building, usually on top of a garden space. These typically help open up your existing living space or create a larger kitchen and can be single or double story (see below).
They can be constructed in 3-4 months, but a big one can run for 6 months.
Wrap around extensions
A wrap around is the combination of both the side return and rear extension, it 'wraps around' your existing building. It is a suitable option if you want to extend your living space to the maximum. You will have a lot of extra space with a wrap around. It takes about 4-6 months to be constructed.
Double storey extension
A two-storey extension increases the property size across 2 floors vertically. The lower floor could be used for additional living space or a new kitchen while the upper floor could be used for a new bathroom or additional bedroom. A double storey usually costs 50% more than a single storey.
Dormer extensions
The pitch of a room is removed and a flat roof is created in line with the top of the new pitch. The space created here is often used as an additional bedroom.
Over-structure extensions
These are built on top of an existing garage or a previous single storey extension that is attached to a building. 
How much does a house extension cost?
The cost is dependent on the size of the extension, the material used, the region and finishings.
There are different types of extension and, typically, smaller and less complex builds are cheaper than bigger, more complex ones. 
You can get a rear extension for £40,000.
Side extensions cost roughly £25,000-35,000.
The cost of wrap around extensions is around £55,000.
The Dormer extension cost starts from £32,000.
Keep in mind it's not just the construction costs you need to budget for.  Once the building costs are paid, you have the additional cost of finishing the new space with furnishings, furniture and equipment.
I've found that a living room space generally costs less than a new kitchen because it doesn't need to be kitted out with appliances and plumbing.
What impacts the cost of an extension?
Each project is different which is why it's impossible to give an exact quote online. You will need someone to visit your property and discuss your requirements before an accurate quote can be provided.
Some of the key factors that affect the cost include the size, quality, and complexity of the project.
Design and Planning Costs
This element is one that can take the most time as you'll want to ensure everything has been planned out and designed according to your needs before any work is carried out. Costs can vary significantly depending on the project type and designer involved.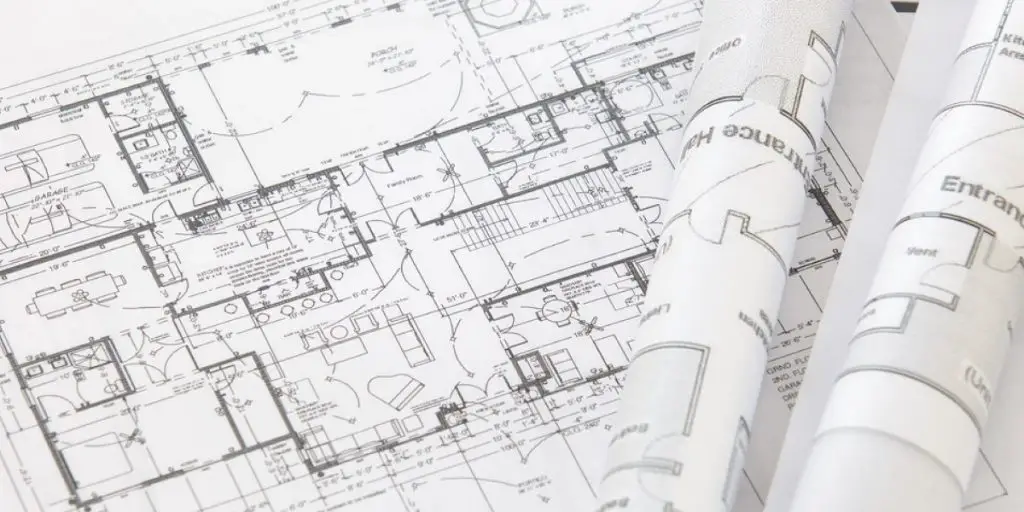 It's advisable to work with someone from the local area who is familiar with local planning permission, building regulations, and has existing contacts in the building industry with reliable tradespeople. You might decide to try and save money by doing these elements yourself, and it can be done, but you might find in the long run it costs less to employ a professional to get it right first time.
Size, Shape, and Height
The size, shape, and height of an extension will affect its costs. Obviously, the bigger the extension, the more materials used, the more labour required and the higher the overall cost.
Keep in mind that in the long run, the value of the property will also be increased by the extension. A bigger extension can add more value than a smaller extension.
Groundworks
What are groundworks? This term refers to digging a foundation, improving drainage, and underpinning, all of which can increase the final cost of construction.
Some of these will be obvious just by looking at the land you intend to build on. If you're building on an existing building or flat land, the prices should be lower than if you were building onto an area with uneven terrain.
Costs will increase if there are complications, such as groundworks near trees or drains.
Building Site Constraints
Building site constraints can include soil type and ground conditions, access to the site, and existing structure.
Costs associated with building on a constrained site can include additional costs for construction techniques or materials, delays due to difficult access, and costs associated with moving infrastructure.
Windows and Doors
Choosing larger windows, triple glazing, or bi-fold doors can increase initial costs, but in some cases, will lower the long-term heating costs by making the new space better insulated.
There is also the option of having electric windows. These give you remote control over the opening and closing of the window and are especially popular in high ceilings where it is impractical to easily reach to open and close them. Fortunately these are usually solar-powered and don't require additional electrical work to be carried out on installation.
Fittings and Fixtures
Once the extension is completed it's just an empty shell, you'll need to finish it off by adding fittings and fixtures. During the planning stages, keep an eye out for sales and discounts, especially around Black Friday when a lot of kitchen appliances are heavily discounted.
If you are adding an extension to your own home, you are more likely to spend extra money than adding an extension to a rental property, but you should keep in mind that a good quality fitting can help improve the value of the property for those looking to rent. They're less likely to pay a high amount for a low quality home.
Tradespeople
Unless you're already in the building industry you'll need to hire a team to carry out the extension. The work will require different types of tradespeople for example:
Architect
Project manager
Builder
Plumber
Plasterer
Electrician
Carpenter
Stonemason
Tiler
Gardener
Roofer
If you are project managing the build you'll need to source all the tradespeople required, negotiating with and managing each one of them. You may find smaller contractors have lower overhead costs and generally cost less than larger national companies.
If this sounds overwhelming, then consider working with a project manager who will be your single point of contact and will deal with everything on your behalf.
Location
As with property prices, where you live affects cost of home extension in the UK, with areas such as London and the South East more expensive than other parts of the UK.
Also be aware that different locations have different rules when it comes to planning permission and available builds. For example, one area might only allow a pitched roof to be used to keep the new build in line with existing properties.
Home Insurance
Before any work is carried out, you should contact your home insurance provider and let them know what is planned. They will note this on your file, and you will need to contact them again when the work has been completed. The extension is a change to the information you've previously provided so it is important to keep your provider informed about the changes and be prepared to pay for a modification to your insurance contract.
What are the different stages of an extension project?
Generally, all projects follow these 5 stages:
Stage 1: Design and planning permission
Stage 2: Laying the groundwork
Stage 3: Constructing the building's shell
Stage 4: Adding fittings
Stage 5: Finishing touches
This YouTuber did a great job of documenting the extension building process. It picks up at stage 2, with all the design and planning already completed and the build starting. Note he opted for underfloor heating, rather than radiators, so the floor contains additional pipework.
You can see the disruption it causes but also the amazing transformational results gained.
How Can I Save Money on an Extension?
If you've ever watched any sort of property renovation show you'll have seen the inevitable question at the end: how far over your budget did you go?
This usually occurs for a couple of reasons: 1) changing the specifications during the build; 2) Encountering unforeseen problems that disrupt the assumptions made during planning.
The first step to saving money on an extension is to figure out what your budget is. Knowing the budget allows you to consider the type of extension you'd like as well as the finishing fixtures and fittings. When budgeting:
Select an extension type that will save you money.
Consider a renovation, rather than extension, if you don't have the budget to extend.
Plan your extension carefully to avoid costly mistakes.
Avoid last-minute changes to finalized architectural drawings.
Know what you want and need in your extension before starting construction.
Consulting with experts may add a cost to the project, but they can save you a lot of money in the long run and will help you make the most of the space available. For example, they will likely suggest an open layout with good indoor-outdoor flow to create the perception of more space.
Consider how you might make changes to the fittings and fixtures chosen, these can more easily be replaced at a later date with upgrades.
Consider a conversion instead of an extension
Depending on the goals of the extention,, you may find it more cost-effective to undertake a conversion over an extension when looking to add space to your home.
What I mean by a conversion is taking existing spaces such as basements, lofts and garages, and converting them into a new space with a new function. Instead of a storage space, the basement could be converted to a living space.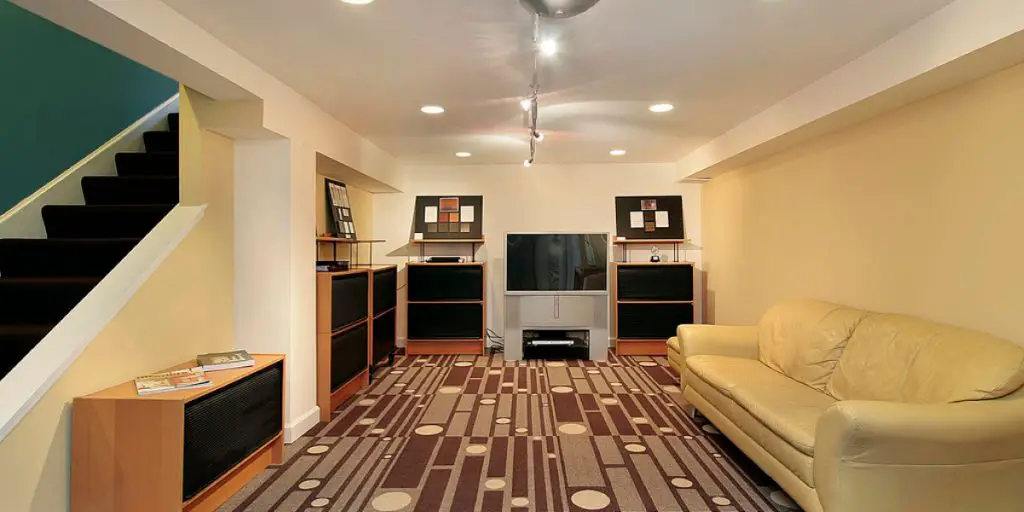 If you're really craving space you might decide to go for a wraparound extension. This combines a side return and rear extension in one big L shaped build that provides loads of space, but does take up some of the garden
Avoid moving utilities such as gas pipes or electrical cables
As mentioned above, groundworks can add a significant cost to any building project. Where possible, plan to avoid complicated groundworks.
Second-hand fittings
Once completed, the new space will need fittings and fixtures and while it might be tempting to buy everything brand new for the new space, this can add additional costs. Instead, consider taking advantage of online marketplaces to find second-hand fittings.
I find there are a lot of great options available, and they can save you a large amount of money. Keep in mind these can be replaced later on when your budget allows.
Is an extension worth it?
Extensions can be expensive, they require extensive planning and consideration before any work goes ahead, but the end result is one that you will benefit from for many years to come.
If you live in the property you'll love the additional space, if you rent the place out you'll enjoy the option of increasing the rental price, and in both situations you'll enjoy an increase to the property value.
To get an accurate quote for your project, visit how much for a house extension.
Latest posts by Mark Draper
(see all)