Property investors are regularly on the lookout for new opportunities to make a return on investment. With the HM Land Registry property alert, investors can stay ahead of the competition and get early access to prospective investments.
But does this service really provide an edge? This article seeks to explore how the HM Land Registry property alert works and what it offers potential investors.
The HM Land Registry property alert is a free service provided by the UK Government which allows users to be notified when a change is made to certain land or property records in England or Wales. It provides an invaluable opportunity for investors to stay up-to-date with any changes related to their desired properties, giving them a chance to act quickly and make informed decisions.
Overview Of The HM Land Registry Property Alert
The HM Land Registry Property Alert is an online service that allows property owners and investors to keep track of changes made to the land registration records associated with their mortgage properties. It provides users with a secure way to monitor their property title, which helps protect them from fraud and other title issues.
This service is especially important for those who own or are considering purchasing land in the UK, as it ensures they have timely access to accurate records. The HM Land Registry monitors all transactions involving land in England and Wales, such as buying, selling or mortgaging property.
By signing up for the Property Alert service, users are able to stay informed of any changes or updates made to their registered land. This includes being notified if someone tries to register a fraudulent transaction on their property title. Using this service also provides peace of mind that the user's property title remains secure and up-to-date.
The HM Land Registry notifies users by email when there has been a change made to their registered land, allowing them to take action quickly if needed. As such, it can be invaluable for those seeking assurance regarding their investments in UK land.
Benefits Of Joining The Service
Property Alert is an invaluable service for those who are looking to purchase or sell property. It offers a range of benefits that could revolutionise the way owners of property search, as well as provide an added layer of security.
The service requires users to verify their identity by providing documents such as a passport, driver's license, or utility bill. Once verified, the user will receive an activation link via email to complete the process. This can also be requested by agencies and other third-party representatives with valid authorization.
The user can then take advantage of all the features that Property Alert has to offer:
Receive notifications on any changes in titles and charges on your property
Monitor any new titles created near your address
Track changes in ownership nearby
Get notified about any potential risks associated with your property
Property Alert provides an efficient and secure way for owners of property to stay informed about what's happening in their local area, making it easier than ever before to purchase or sell real estate with confidence.
Signing Up For Property Alert
Now that you know the benefits of joining the HM Land Registry Property Alert Service, let's take a look at what it takes to sign up. The first step is to create an account online by providing your contact information and payment details. This will allow you to receive notifications about any changes in the ownership status of a property. It also helps protect you from property theft, as the alert service provides an extra layer of security for your investments.
Once you have created an account, you will receive a verification email to confirm that your request was received successfully. This is followed by a second email with a link to set up your risk management preferences. You can select which kinds of changes in property ownership or other related activities should trigger an alert notification and specify what types of emails or text messages should be sent to you.
The last step is confirming your subscription with the HM Land Registry Property Alert Service and setting up automatic payments for the subscription fees. You can choose between monthly or annual payments and manage all these details through your online dashboard. Once this process has been completed, you will be ready to start monitoring any changes in property ownership associated with your investments!
Understanding Property Fraud
Investing in UK property can be a great way to make money, but it is not without its risks. Property fraud is a real issue and understanding how it works can help investors protect themselves and their investments.
It's like a game of chess with ever-changing rules; if you know how to play, you stand a much better chance of success. Property fraud often involves identity theft, where criminals use stolen personal information to gain access to an investor's finances or property.
They may even use contact details obtained from the Land Registry or other sources to request funds from banks or other financial institutions. The Bank of England has recently undertaken initiatives to help reduce property fraud, such as introducing account authentication for commercial entities and making improvements to the electronic mortgage system for mortgages over £500,000.
As a UK property investor, it pays to stay up-to-date on any changes that could affect you or your investments. By keeping informed and being aware of the latest anti-fraud measures, investors can ensure they are best protected against fraudulent activity.
We have set the property alerts on our own properties, this would alert us if anyone tried to register against our property.
Setting Up An Account
Property professionals and investors alike can benefit from the HM Land Registry Property Alert service. The service allows users to track changes in property prices and alerts them when a specified property is bought or sold. It provides up-to-date information on property transactions in England and Wales, helping investors stay informed of market trends.
Setting up an account with the HM Land Registry Property Alert requires users to provide their email addresses and personal contact address. While this may seem intrusive, it is necessary to ensure they receive accurate updates on changes in property prices. Furthermore, the HM Land Registry takes user security seriously, employing rigorous measures to prevent identity theft and protect user data.
With all the necessary information provided and security systems in place, users are ready to set up an alert for the desired property. This process is straightforward and efficient, allowing them access to timely data that could be crucial for making informed decisions about investments in the UK property market.
Setting Up A Property Alert
Property homeowners can now take advantage of the HM Land Registry Property Alert service. This property service is a free alert system that sends notifications to individuals who register when there has been activity on an un-mortgaged property they are interested in.
To set up a property alert, the individual must first make an online registration application and provide the details of the property they wish to be alerted about. This includes entering specific information such as title numbers, postcodes or addresses. By providing this information, they will receive email alerts when there is any activity related to the specified properties.
Once registered with the Property Alert Service, users can customise their alerts according to their needs. They can choose what type of activity they would like to be notified about, such as changes in ownership or mortgages being taken out against a particular property. Moreover, users have the option of setting multiple alerts for different properties and can add or delete these alerts at any time.
The HM Land Registry Property Alert service provides an easy way for homeowners to stay informed about the properties they are interested in. With this tool, users will receive timely notifications whenever there is activity on their desired properties so that they can take appropriate action accordingly. This allows them to keep track of changes within their local area and helps ensure that their interests remain secure and protected.
When To Expect An Alert
The HM Land Registry Property Alert provides a convenient service for anyone interested in investing in the property industry. In 2020, over 800,000 users had signed up to receive alerts about any changes made to the ownership of UK residential property. This subscription-based system allows investors to keep informed of any changes that may affect their unencumbered property and help protect them from becoming a victim of property fraud.
Below is a list of details that you should provide when signing up for an alert:
Email address
Postcode of the area you are interested in
Type of transaction you wish to be notified about
Maximum price per square meter or acreage (if applicable)
By having this information at hand, you can quickly and easily set up your Property Alert and start receiving notifications tailored to your individual requirements. This ensures that you never miss out on new opportunities in the ever-evolving property market.
As soon as a notification is received, it's important to take action and investigate further – which we will discuss in the next section.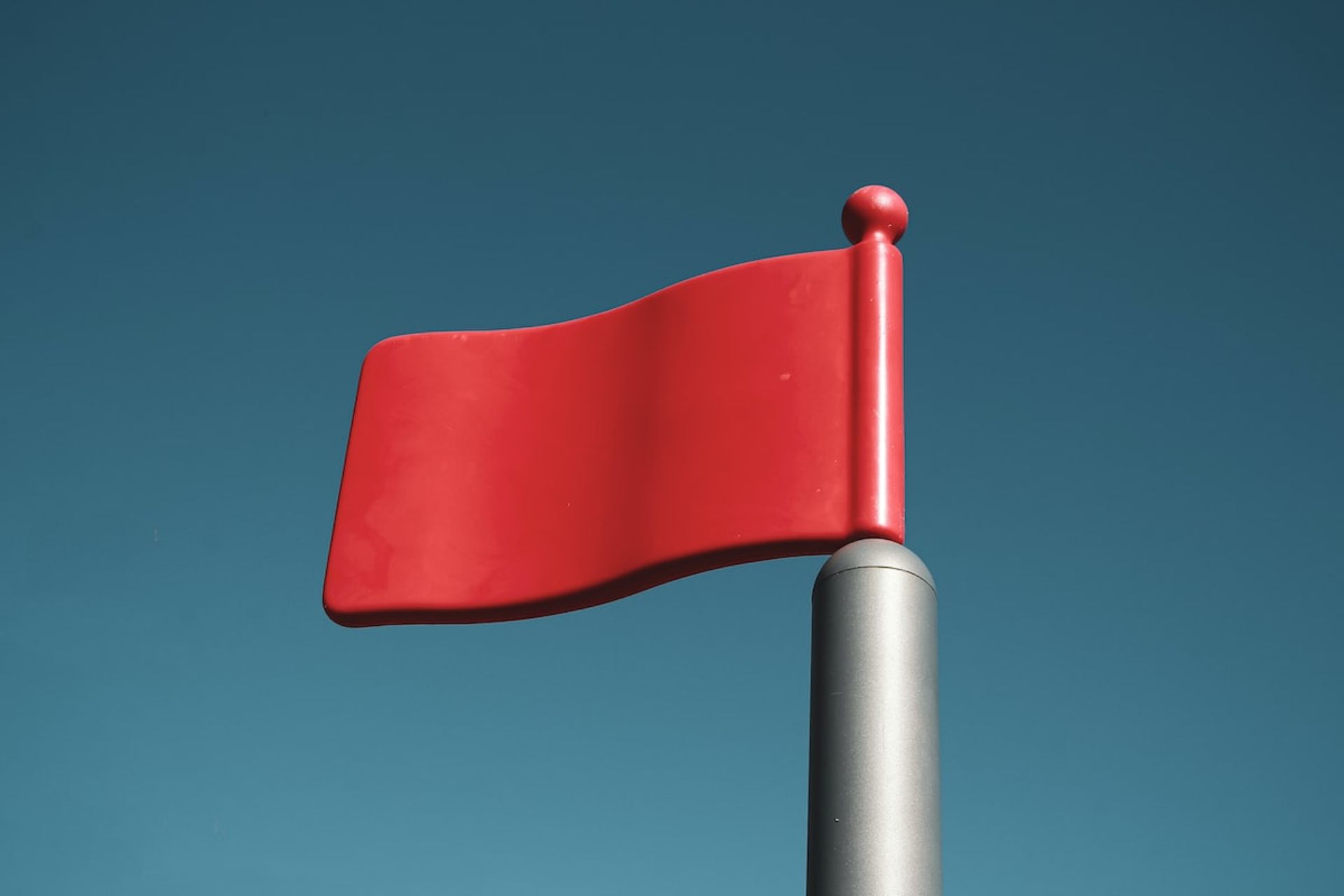 What To Do If An Alert Is Received
HM Land Registry Property Alerts are a useful tool for UK property investors to help reduce the risk of fraud. Upon receiving an alert, investors should take certain steps to ensure that any potential deals are legitimate.
First, it is important to cross-check identities and contact details of the buyer or seller with other sources such as the Electoral Roll and Companies House, just in case the person is a victim of identity theft.
Additionally, if possible, investors should make an effort to see the property physically rather than rely on photographs or videos about property fraud.
Investors should also be aware that rental properties can be particularly vulnerable to fraud because they often involve multiple parties and this increases the chances that somebody's personal information could have been stolen and used without their knowledge.
It is therefore important to ask for additional proof of identity and make sure all contact details provided are correct. For example, it may be wise to request a copy of their passport or driving license.
These steps can help UK property investors protect themselves when dealing with rental properties and reduce their risk of becoming a victim of fraud. By taking precautions such as cross-checking identities and contact details and seeing the property in person where possible, investors can feel more confident in their decisions before entering into any real estate transaction.
Other Ways To Reduce Fraud Risk
Conducting background checks can help to mitigate fraud risks when dealing with property transactions. This could include researching the background of the parties involved, for example, by checking their past financial records and bank statements.
Verifying identity is also essential when it comes to reducing fraud risks relating to property transactions. This could involve requesting proof of identity documents such as a driver's license, passport or utility bill. Furthermore, it is important to ensure that the name on the documents provided matches the name of the person they are claiming to be.
Finally, it is advisable to check the HM Land Registry Property Alert service to ensure that the property is not already registered with another buyer.
Conducting Background Checks
The prospect of purchasing a property can be an exciting one, however, it is important to remain vigilant and take measures to reduce the potential risk of fraud.
One such measure is conducting background checks on the selected property. This involves researching the history of unoccupied and mortgage-free properties in order to determine their ownership status.
The HM Land Registry offers alerts by email which can be used to keep informed of any changes made to the property title – these decisions should be discussed with a solicitor for advice. Additionally, it is also possible to contact HM Land Registry's counter-fraud teams directly for further security reassurance.
With these processes in place, investors are better placed to make an informed decision about their prospective purchase and accordingly protect themselves from fraudsters. Ultimately, taking these extra steps will help ensure that all real estate investments are safe and secure.
Verifying Identity
In addition to researching the history of the property, another effective way to reduce fraud risk while purchasing a property is to verify the identity of all parties involved.
A polite email can be sent to the bank in question in order to establish a relation to the property. This should include evidence such as images of ID documents, external links and any other relevant information that will help support the purchase.
Furthermore, it is important that action is taken if any suspicions arise or if there are any unanswered questions and that these are forwarded to the bank for further investigation.
By taking proactive steps like this, investors can be more confident in their ability to make informed decisions and minimize potential risks associated with buying a property.
Conveyancing ID Check And Land Registry Property Alert
The Conveyancing ID Check and Land Registry Property Alert is an essential tool for UK property investors. It enables them to be the first to know when a new property is listed, helping them to make quick and informed decisions in the market.
The surge in applications for this service has been facilitated by its ease of use and effectiveness in alerting users when a property of interest is listed. The team behind the Conveyancing ID Check and Land Registry Property Alert are passionate about creating an efficient process for fellow investors that helps them stay ahead of the competition.
They work hard to ensure that all users get access to timely information regarding newly available properties, giving them an advantage over other buyers. Ultimately, their goal is to provide an invaluable resource that helps investors maximize their returns on investment.
By leveraging the Conveyancing ID Check and Land Registry Property Alert, UK property investors can take control of their investments with confidence and accuracy – making sure they never miss out on a potential opportunity again. This service offers users the power to make informed decisions faster than ever before, giving them an edge over their peers.
Frequently Asked Questions
How Much Does The HM Land Registry Property Alert Cost?
The cost of the HM Land Registry property alert is a small price to pay for the peace of mind it can provide. For UK property investors, this invaluable service helps to ensure that any changes to their properties are detected quickly and efficiently.
The cost is only £3 per month, which allows users to receive notifications via email or text messages whenever a change is made to their registered land or property. By taking advantage of this service, investors can save time, money, and effort in staying informed about any developments regarding their investments.
Is The HM Land Registry Property Alert Available In All Countries?
The HM Land Registry Property Alert is not available in all countries. It is, however, available in the UK, with coverage of England and Wales.
The service allows users to be alerted when changes are made to a property-related document that they have registered an interest in. The alert is free of charge and can be used to monitor any type of property transaction.
How Long Will It Take To Receive An Alert After Setting Up A Property Alert?
Once a property alert has been set up, it may take up to fourteen days for an alert to be received.
The HM Land Registry Property Alert service uses sophisticated algorithms to monitor property changes and notify users of any updates.
It is important for property investors to understand the timeframe for receiving alerts and the associated accuracy of the data in order to maintain an effective strategy when investing in properties.
How Often Should I Log In To Check For Alerts?
Logging in to check for alerts from the HM Land Registry is an important part of staying up to date on property transactions.
It is recommended that investors log in at least once a week to ensure they don't miss out on any new opportunities.
However, depending on the investor's activity level, it may be beneficial to login more frequently.
Checking for alerts on a more regular basis will help ensure that investors are able to take advantage of any potential opportunities as soon as possible.
Does The HM Land Registry Property Alert Provide Legal Advice?
The HM Land Registry Property Alert service does not provide legal advice nor any other form of professional advice.
Property investors should be aware of this and take steps to protect their interests, such as seeking the services of a qualified solicitor.
The system is simply an alert that notifies users when changes have been made to a property's title or land registry information.
It is important for investors to remain vigilant and constantly monitor their property portfolio for any changes so they can act quickly if necessary.
Conclusion
The HM Land Registry Property Alert is an invaluable tool for property investors and provides a great deal of security and peace of mind.
It is cost-effective, available in most countries, and allows users to receive important updates quickly.
Furthermore, logging in to check for alerts should be done regularly to ensure that no changes have occurred while the user was away.
Though the service does not provide legal advice, it can help inform decisions made by property investors.
In conclusion, the HM Land Registry Property Alert is a must-have for savvy property investors who want to stay one step ahead of their competitors and make sure they never miss out on a great opportunity.
All said and done, it's a real game-changer for those invested in the UK property market!
Latest posts by Mark Draper
(see all)