Airbnb has been a phenomenal success all over the world and there are currently more than four million hosts worldwide. In the UK, Airbnb accounts for around 20% of the holiday rental market, which makes it a good earner for anyone with a suitable property. While there are restrictions on Airbnb rental properties in many cities now, such as the 90-day rule, as long as you abide by them, you can earn some extra money from spare rooms in your property or even let out the entire property.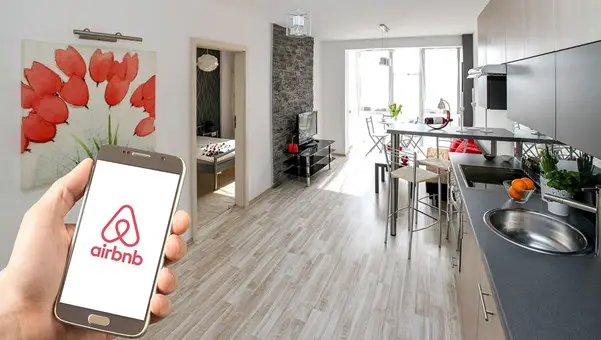 While renting out a room or property on Airbnb can earn you some extra money, it's important to ensure the room is both comfortable and welcoming. In addition, your home is also on view, so you must prepare it well. Guests are often quick to express their dissatisfaction when leaving reviews, and a poor review could negatively impact your host profile on the site.
Here's how to prepare your home for Airbnb guests.
Décor
Airbnb rooms need to look attractive to guests. Choose a theme for bedrooms and decorate them so they look modern, stylish, homely, and in line with the rest of the property. For example, if you own a Grade II listed property, bedrooms could be styled in keeping with the overall architecture, which might include cast iron fireplaces and stripped oak floors.
If a room hasn't been decorated in a while, give all the walls and woodwork a fresh coat of paint. Replace the flooring if it is looking a bit tired and hang new drapes or blinds. All of this work will ensure your rooms look lovely and fresh in the photos, which in turn helps to attract guests.
Furniture
Guests won't be impressed if they arrive to find saggy sofas, uncomfortable beds, and shabby furniture. Antique furniture is fine if it fits the style of the property, but in general, furniture should be stylish, attractive, and fit for purpose.
Invest in a new dining table for the kitchen, with nice sturdy dining chairs. Buy a smart sofa for the living room, so guests have somewhere to relax at the end of a long day spent sightseeing. If you are renting out a spare room, consider adding a small sofa to it, so your guests can chill in the room without having to sit on the bed.
Make the Property Feel Like a Home
If you are renting out a spare room, the property will already be homely, but if you are letting an empty property, add extras like artwork, books, ornaments, and everything a guest needs to feel at home.
It's important to personalise an Airbnb property. Without extras like this, it will be too bland and like an anonymous hotel room. People choose Airbnb because they want a more homely experience. Otherwise, they'd book a room in a Travelodge.
You don't need to go overboard when preparing your home for Airbnb guests. Check out other Airbnb listings for ideas and focus on comfort. As long as your home is clean, attractive, and functional, guests will have a great experience.
Latest posts by Julie Hanson
(see all)