A shower elevates any bathroom everyone would agree. There's nothing quite like taking a long shower without being restricted when it comes to space after a hard day at work. However, for those that are looking for a walk in shower on a budget for their suite, the costs can suddenly add up. At online bathroom stores like IKEA and Bellabathrooms, which both offer a wide range of options. If you like me, trying to save and find a budget deal or to save cash the you will appreciate my list of the 10 best inexpensive Walk-in showers below. Are you wondering just how to achieve the shower of your dreams while working with a budget? Well, we have you covered!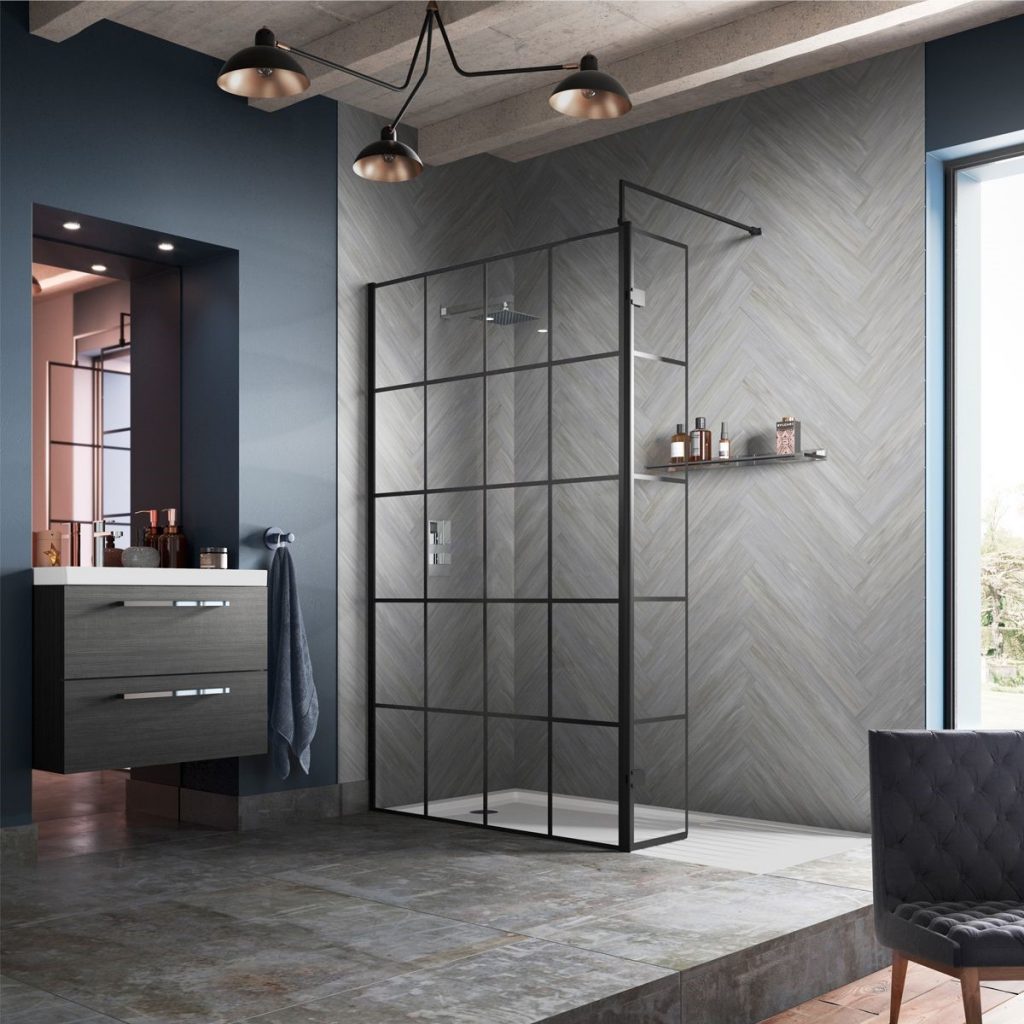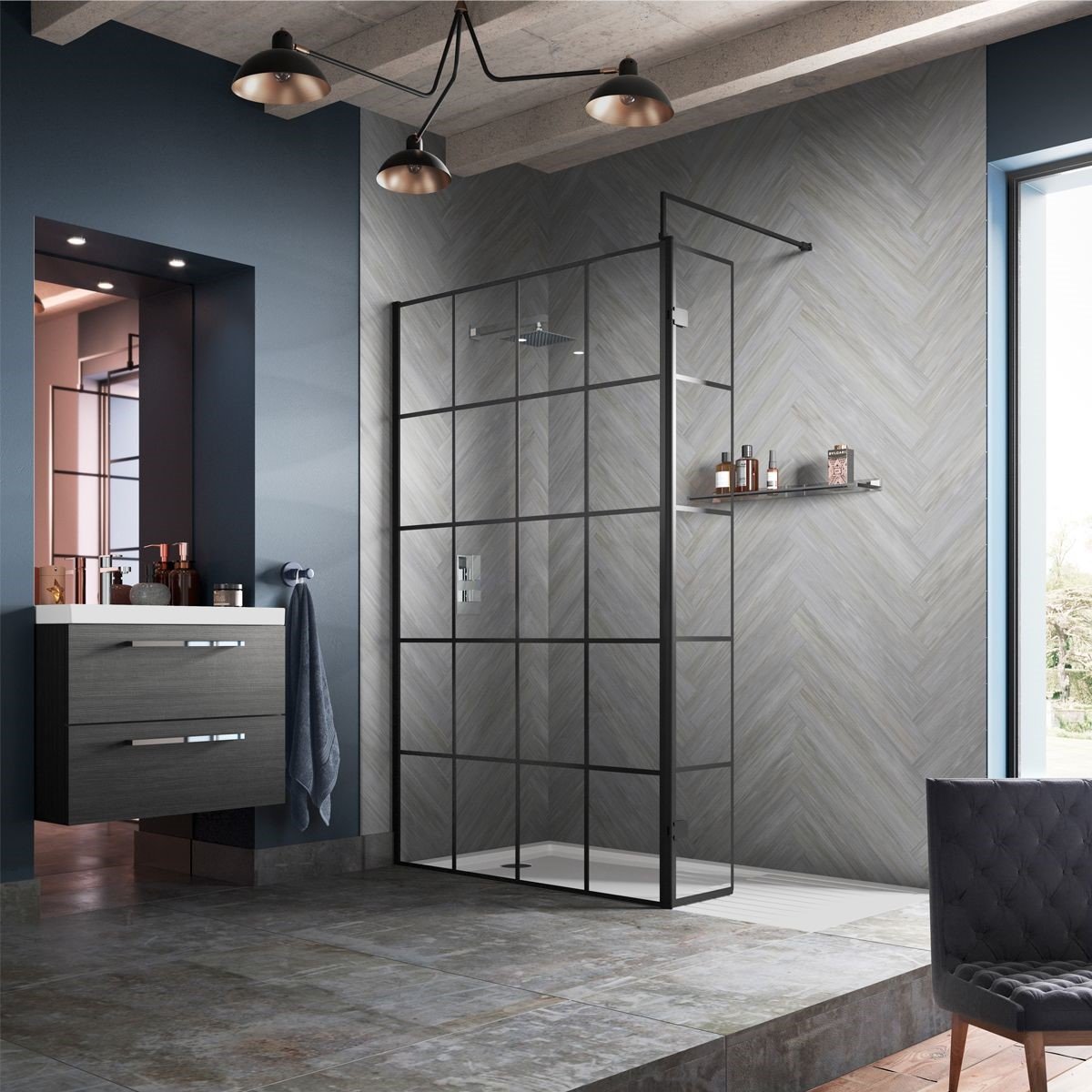 1. Opt for a standard sized base
Searching for inexpensive shower stall ideas? When it comes to creating a walk-in shower in your own bathroom, you'll be wondering exactly how you can create the essence of luxury you desire with minimal funds…The secret is to use a standard sized base. You'll keep costs down by using a regular sized shower base which is also great for achieving a maintained and finished look. Go for a square or corner shower with sliding doors for a beautiful looking shower. Ready for tile bases are excellent as they help to save on both time and labour when installing your new shower design. Avoid leaks and save on money too.
One of the features that makes these showers so desirable are stone tiles. Used to create a Romanesque aesthetic, they really can uplift a low cost shower. To bring about a high-end look on a low budget consider a PVC backed composite wall panel. The smooth textured panel comes available in a range of 'stone'-like patterns to mimic the real thing. By fitting a panel like this you'll achieve a fully waterproof showerproof shower that won't require regular maintenance like its stone counterpart.
Of course every shower needs doors for practicality, however there are ways to create a cost-efficient design while replacing the doors. Shower curtains can be used in place of a door or doors and the great news is that they come in lots of different designs meaning that you can easily change up the colour palette of your bathroom when desired! Discount walk in showers can also be created through the use of a shower glass screen too.
If you fancy something a little different while wanting to keep costs down to a minimum, a block shower could work for your bathroom. A fun way to add a retro feel to any bathroom, tiled glass block walls can be curved allowing for an alcove design…Block glass panels are great as they suit both traditional and contemporary bathroom designs. Go all out with a pop of bright colour or keep things minimal and basic with frosted glass. These shower blocks are good for bringing about privacy and also look appealing too.
5. Niches and refined corner shelves
Just because you're creating a shower on a budget doesn't mean you have to compromise on the smaller features. Rather than have clutter stored out in the open with a cheap plastic caddy, factor in a 'pocket' of sorts into the shower wall design to store ornaments or bathing products. In-shower shelving can be done tastefully to create an impression of a more costly set up. Corner shelves are perfect for introducing a spa-like atmosphere. Add some decorative rocks or faux hanging plants for a unique, in-shower garden feature.
While grab bars are genuinely practical for the elderly or those who have mobility issues, they also add a great finishing touch to any walk-in shower. They can be used decoratively and come in a wide range of designs and finishes to create class and elegance. You can switch up the type of bar depending on your bathroom style. From contemporary stainless steel types to curved brass bars, there's something for every type of shower.
Showers are rejuvenating and there's nothing quite like feeling warm water from above. To add further enjoyment to showering, why not consider adding a seat? There are lots of built-in options for inspiration. Not only does seating add extra safety but it can also make the whole bathroom feel more luxurious too. Go for a fold down seat if you want to save some cash or a corner seat for extra pizazz! Seats are also great for those who have mobility issues as they create extra practicality too.
A wet room can be the perfect way to create a low cost shower while bringing about a contemporary style, like these items at bellabathrooms which are for sale and worth considering. Wet rooms are growing in popularity and for good reason too! From glass gridded shower screens to rainfall shower heads, there are lots of ways in which wet rooms can be made to feel high-end. While the initial idea of a wet room may not be appealing, there are lots of advantages to having one in your own home, most of all being their cost-efficiency. Wet rooms allow you to freely choose what type of shower fixture you'd like to incorporate without having to worry about constrictions spatially. For an ultimate wetroom, save on the shower cubicle itself and add luxury with a large rainfall shower head!
A shower tray can be what makes or breaks a design. If you want to design a walk-in shower while keeping costs as low as possible, spend more on the tray than the other elements. Consider a solid rectangular shower tray that can be easily stepped in and out of paired with a glass divider. Affordable showers needn't compromise on style – in fact, a solid shower tray and a simple glass wall is all you need. Shower trays can be the most expensive element of a shower design, however, it's certainly worth investing money in tray that is quality.
Why not spend less on the actual shower design and go for some classy tile to transform cheap walk in showers? There are lots of beautiful tiles out there to choose from and a shower can really be lifted with a pop of colour. Check out the latest trends and work out your options for creating a stylish shower for the bathroom of your dreams. Go for classic black and white for a modern, sleek look or mix things up a little with mosaic tiles for an artistic feel. There are endless ways in which you can use tiles to your advantage to create the shower you desire.
As you can see from the suggestions above, there are many ways to install a walk-in bathroom shower on a budget into your home. From eliminating standard opening doors and replacing them with a glass screen to designing a space efficient wet room, you can save funds in a simpler way than you may think. Designer showers can bring about a sense of luxury to any bathroom offering a more comfortable cleansing experience all round. If you're thinking about replacing your existing shower with a larger shower that will quite literally transform your showering experience.
Bonus Tip: Consider Finishing Touches & Attention To Details
One of the most important things to consider when renovating your shower room is the little finishing touches. These are the elements that will really make your space feel complete and personal. One great way to add a touch of luxury to your shower room is to install a shower head holder, particularly with traditional showers. This will allow you to adjust the height and angle of your shower head, making it much easier to rinse off. Plus, it will also give you the ability to use compatible hand-held shower heads, which can be great for rinsing off soap or shampoo. Another nice touch is to add a shelf for storing your shampoo and soap. This will keep your counters clear and give you a place to put your toiletries when you're not using them. Finally, don't forget about towel hooks or racks. These can be handy for hanging towels within reach, or for displaying decorative towels. By taking the time to consider the little details, you can create a shower room that is both functional and stylish.
Latest posts by Julie Hanson
(see all)