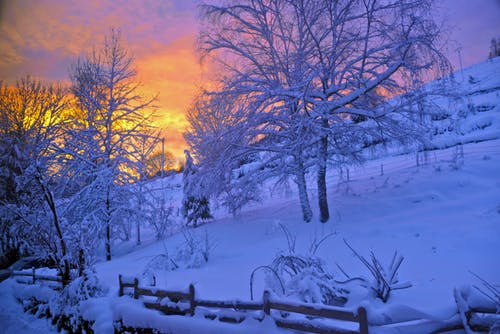 Winter is on the way, bringing with it the prospect of strong winds, heavy rain, frost and snow. Are your properties prepared for winter and are you adequately insured?
Storm Damage
High winds and rain have caused considerable damage to properties in the UK in recent times. Occasionally the damage can go unnoticed, so check your property and outbuildings regularly for loose or missing roof tiles.
Gardens and walkways
Check trees for signs of weakness and lop or remove branches that overhang your premises to avoid possible damage if they fall. Provide grit to ensure pathways will be safe to use in the event of ice and snow.
Burst Pipes
If the properties are likely to be unoccupied for longer periods ensure the heating is on the minimum setting and check on a regular basis to avoid pipes freezing. Other sensible precautions include lagging all pipes and tanks with insulation material and ensuring the boiler is annually maintained. Stopcocks and valves should be clearly marked and accessible so tenants can find them in an emergency. Make sure they are free moving and not stuck open. If a pipe bursts, turn off the water supply and central heating system, and drain the system by turning on the cold taps.
Flood
Consider fitting a flood alarm in vulnerable areas and install an electric sump pump in basement areas used for storage. Sign up to the Environment Agency's 'Floodline Warnings Direct' service.
Blocked Drains and Gutters
Blocked gutters and drains are a major cause of water damage so ensure they are clear of leaves, climbing plants and dirt.
Oil Storage
Before refilling an oil tank, check for leaks and ensure it is secure. Check your insurance covers accidental loss of oil.
Use the last days of autumn to carry out maintenance checks on your premises and tackle any minor problems before they turn into major ones. A little preparation now could save a lot of time and trouble later on. In particular, make sure you have the right level of insurance protection in place, providing cover for damage to buildings, loss of rent and potential liability for injuries.
Contact our expert panelist Jon Mason at Aon Insurance for an insurance consultation!