Just prior to the announcement that the UK and the European Union had agreed a trading deal, there was intense speculation regarding UK base rates. The idea of negative base rates has been discussed at great length in recent months. Quite simply this would discourage people from saving money, encourage them to spend/invest and help to grow the economy. This concept works both in the public domain and the business sector. So, where do we stand now? 
Brexit trade deal 
There is no doubt that Boris "pulled a rabbit out of the hat" by taking EU negotiations to the limit. Even the European Union has agreed that the UK Prime Minister showed exceptional negotiating skills. As a consequence, the likelihood of UK base rates turning negative has diminished in the short-term. However, there is still the huge issue of COVID and ongoing lockdowns which will decimate already weakened areas of the economy. 
We are also awaiting news regarding UK financial services which have yet to receive their "passport" to trade in the EU. This is a huge element of the UK economy and future announcements will have a significant impact on economic growth and as a consequence base rates. 
Cheap mortgage funding 
When looking at base rates and financial statistics, you need to look at these on a relative basis. On 19 March 2020, the Bank of England reduced the UK base rate from 0.25% to 0.1%. This is in effect the rate the Bank of England charge banks and other lenders to borrow money. As a consequence, there are a host of very attractive mortgage offers on the table today. 
Whether looking to remortgage or move home, you may be able to secure fixed rates under 1.5% for anywhere between two and five years. Buy-to-let rates are currently a little more expensive, up to 1.64% for a five year fixed deal. However, first-time buyers are currently paying around 2.65%, with a slightly increased rate for two-year and five-year fixed periods. 
LTV ratio 
When looking at headline mortgage rates it is also very important to look at the LTV (loan to value) ratio. The more attractive rates, between 1% and 2%, tend to be offered on a relatively low LTV. For example, there is a two-year fixed mortgage rate of 1.17% but the LTV ratio is just 60%. The standard rate for this particular lender is 3.3% so this is a particularly impressive saving on paper. How can they do this? Simple, there is a 40% cushion between the value of the property and the value of the mortgage. 
If we switch to the other end of the market, first-time buyers are able to secure mortgages at around 3% on a 90% LTV. There is a strong correlation between mortgage rates and LTV ratios. Therefore, the higher the LTV ratio the higher the interest rate to offset the specific risk. So, you need to take both figures into account when comparing and contrasting mortgage deals. 
Government assistance 
The recently launched Help to Buy scheme (well the latest version of the original Help to Buy scheme) comes at a time when the stamp duty holiday scheme is coming to an end (31st March 2021). While there are various conditions attached, maximum funding is 20% outside of London, rising to 40% on London properties. It is important to note that this financial assistance is only applicable for new builds. 
The new conditions should help to reduce the squeezing of new build property prices we saw in the past. There is also a cap on the price of new build properties eligible for the scheme. The latest scheme also incorporates more stringent quality controls and guaranteed new home warranties – now available prior to purchase. The key to continuous competitive mortgage deals is liquidity in the marketplace. There is no doubt that the government's Help to Buy scheme will support higher liquidity and more "comfortable" LTV ratios for mortgage lenders. 
Summary 
We know that the announcement of the trade deal with the European Union has removed short-term pressure on UK base rates. On the flipside of the coin, there is still huge concern regarding COVID and the impact it is having on not only the economy but also government finances. As a consequence, we may yet see negative UK base rates in the medium-term. It is unlikely we will see any increase in base rates for the foreseeable future. Following on from this, cheap mortgage finance may be around for some time to come!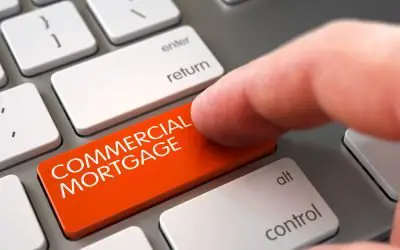 As your business grows, you'll eventually run out of space. Whether it's because you're handling more sales, hired more staff, purchased bulky...
<!—- ShareThis BEGIN -—> <!—- ShareThis END -—>