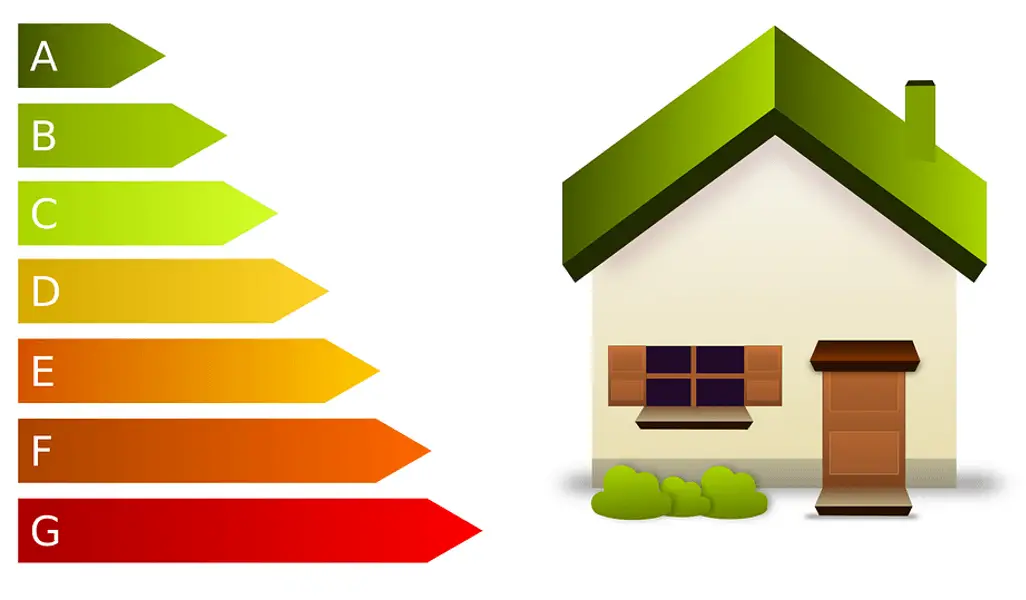 As part of the government's commitment to reducing emissions, Energy Performance Certificates (EPC) will be central to new regulations for the rental market. The regulations will impact new tenancies from 2025 and all tenancies from 2028. There are serious concerns that this will push the private rental market into a tailspin, with many landlords already expressing serious concerns. 
What do the new EPC changes mean in practice? 
Under the current regulations, all private rental properties in England and Wales require a minimum EPC rating of E. Looking at homes in England and Wales, at this moment in time:- 
2% have an A or B rating
85% have a C or D rating
13% have an E, F or G rating 
The new regulations will require that all rental properties have a minimum C rating, seeing landlords potentially incur considerable expense. 
Recent landlord survey does not make good reading 
A recent survey by The Mortgage Works, taking in 750 landlords, does not bode well for the future. The survey found that:- 
35% of landlords were not confident of meeting the new EPC rating
10% were optimistic and did not expect any significant challenges 
On a more upbeat note:-
 41% of landlords were clear about what they need to do. 
It is fair to say that not all private rental properties will incur high costs. However, it is becoming evident that many older properties would see expensive renovations at best, with some unable to accommodate the changes required. Consequently, it looks as if some private landlords will be looking to exit the market in the short to medium term. 
Concern and confusion amongst landlords 
Government recommendations that accompanied the EPC rating legislation suggested a fabric first approach. This would involve:- 
Installation of wall cavities, floors and lofts
The introduction of LED lighting throughout the home
Smart meters
New steel front doors 
At first glance, this initial "fabric first" approach seems reasonable with no vast expense. However, many properties may need to take additional action to achieve the C ranking, such as:- 
The introduction of double/triple glazed windows
Installation of more energy-efficient boilers
Introducing eco-friendly equipment such as ground source heat pumps
Installation of solar panels 
We are now moving into areas which could cost tens of thousands of pounds. Many private landlords are seriously concerned that:- 
Even after significant investment, there is limited scope for rental increases
Substantive work may require tenants to move out of the property for a short time 
So, landlords will be forced to invest in upgrading properties, with a potential short-term loss in rental income, if tenants are forced to move out while the upgrades are completed. 
Will the government offer financial assistance to landlords? 
Many landlord associations have been lobbying the government to include private landlords in any future eco-friendly public funding schemes targeting private homeowners. However, it is difficult to see the government offering any genuine assistance when they have increased regulations and costs for landlords over the last few years. In many ways, they were playing to the public gallery, the voting public, in the fight against so-called "rich landlords". 
How would a U-turn and financial assistance for private landlords go down with the electorate? 
Conclusion 
A recent survey by the National Residential Landlords Association (NRLA) seems to highlight genuine concerns within the industry. The number of landlords looking to acquire properties fell from 19% in the first quarter of 2021 to just 14% in the second quarter. On the flip side, during the same period, there was an increase in the number of landlords looking to sell properties, rising from 17% to 20%. 
While we have seen many landlords threaten to leave the market in the past, there is a growing consensus that new EPC regulations may be the straw that broke the camel's back. Increased investment, reduced returns and limited if any scope to increase rental income, many landlord's figures don't stack up. This comes at a time when many are still nursing significant financial losses as a consequence of Covid.