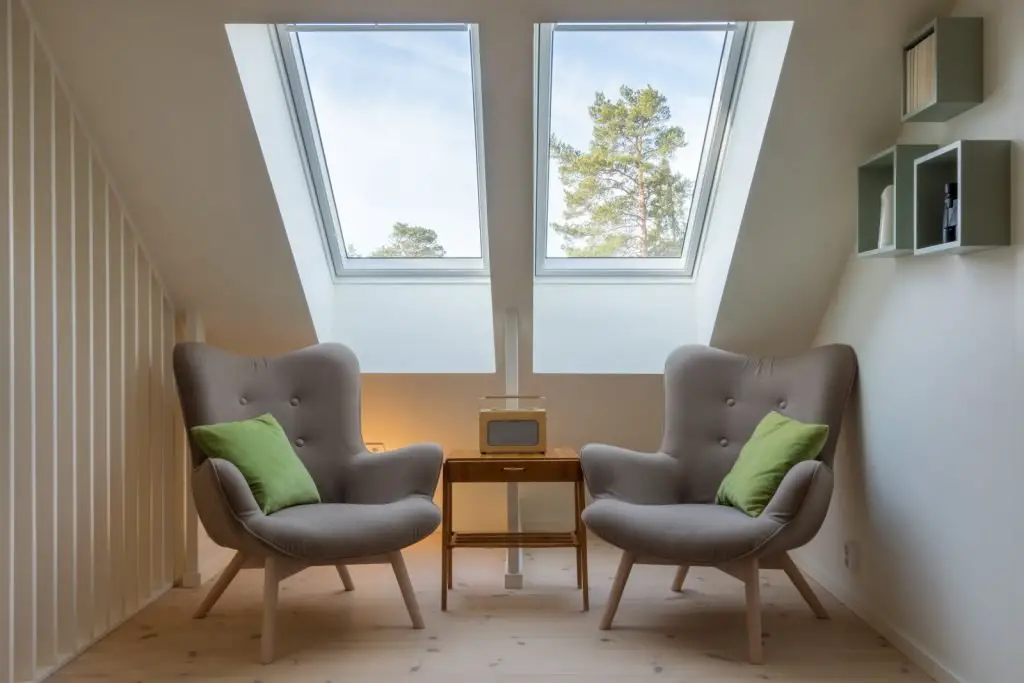 Skylight types include roof windows, Dome skylights, Tubular daylighting, sloped glazing, and custom skylights. All of which introduce daylight in to your home.
So how can adding a Skylight to your home benefit your health?
 Health Benefits

According to the Healthline Website, natural daylight can…
Boosts vitamin D. When exposed to sunlight, the skin absorbs vitamin D, a critical nutrient that prevents bone loss and reduces the risk of heart disease, weight gain, and various cancers. 
Wards off seasonal depression.
Improves sleep.
Reduces health risks of fluorescent lighting
How can you bring more daylight into your home? 
Rooflights are a fantastic way to bring natural daylight in to your home. There are many types of Rooflights and Skylights available, depending on the application. Some examples are Flat Roof Rooflights, including Dome Rooflights, Flat Glass Rooflights & Roof Lanterns.

Pitched Roof Windows like VELUX Roof Windows or Fakro Roof Windows

You also have options like a Sun Tunnel for when the area you are trying to light up doesn't have a direct source for a Rooflight. Sun Tunnels effectively transmit natural daylight to internal rooms or areas that do not receive adequate daylight. Natural daylight is captured at roof level and directed downwards through rigid or flexible tube.
Other Health Benefits of Natural Daylight

PC screens; mobile phones and florescent light can cause eye strain that can lead to permanent eye damage. Natural light has been proven to lower the risk of near-sightedness in children and young adults by helping the eye produce dopamine, which aids in healthy eye development

Natural daylight, especially in the morning for at least 30 minutes, gives the most benefit for a good night's sleep. Whereas artificial lighting has little to no effect. In fact, artificial light before bed and at night can increase the risk of type 2 diabetes, high blood pressure and cancer if you're unable to consistently obtain quality sleep.