Many people ask the question, when is the right time to invest in property. The truth is that the so-called "right time" is more down to the individual's finances as opposed to the markets. If you are looking to invest in the property market, i.e. the buy to let market, it is important that you take a long-term view. There are different aspects to take into consideration such as capital gains, rental income and a mixture of the two. 
While there are opportunities to make a relatively quick return, the best performers in the property market take a long-term view. Before we look at specific individual issues to consider, let us take a quick look at the recent performance of rental income in the UK. 
Long-term timeframe 
As you can see from the following graph (source Office for National Statistics) on the whole, since 2012 rental income across the UK has increased year-on-year. There were slight dips in Wales and Scotland during 2016/17 but on the whole rental income has gone up each year.
Source: https://www.ons.gov.uk/economy/inflationandpriceindices/bulletins/indexofprivatehousingrentalprices/march2021
The following graph gives you an idea of how England, Wales, Scotland and Northern Ireland have performed relative to each other. As you can see, Scotland has been the worst performer on the rental income metric while Northern Ireland, closely followed by England, leads the way.
Source: https://www.ons.gov.uk/economy/inflationandpriceindices/bulletins/indexofprivatehousingrentalprices/march2021
Since January 2015 the overall increase in rental come has been as follows for different areas of the UK:-
| | |
| --- | --- |
| Area of UK | Increase in rental income Jan 2015/March 2021 |
| England | 10.6% |
| Wales | 6.1% |
| Scotland | 3.6% |
| Northern Ireland | 12.6% |
While these may not seem particularly significant increases, this period is set against one of the most challenging financial scenarios of recent times. If rental changes have remained positive throughout this period, with just two relatively short-term dips, what might we expect in the economic boom times? 
Personal finances 
Many people have the impression that making money in the buy to let market is relatively simple and a "no-brainer". In reality, we have seen major changes in the regulations covering the buy to let market which have negatively impacted sentiment and net income. As a consequence, it is important that you are in the "right place" with regards to your personal finances when looking at the buy to market. 
There is often a temptation to "ramp up" your property investments, using any spare equity as collateral for the next property. In the good times, this can prove extremely lucrative but in the challenging times your portfolio could come crashing down like a pack of cards. Slow and steady wins the game when it comes to property. As you repay your mortgage, your equity content will increase and in the longer term, all being well, there should be a degree of capital appreciation. Gradually scaling up your property portfolio should ensure a degree of "headroom" between the overall value of your assets and outstanding mortgage finance. 
With the best will in the world, there will be periods of volatility, uncertainty and property prices can be difficult to predict at times. So, when looking to invest in the property market it is important that you take a long-term approach. 
Diversification is important 
Over a number of years you will see many areas of the UK increase in popularity while others fall down the pecking order. For example, in typical boom times much of the increase in property investment tends to revolve around London and the South of England. On the flipside, the emergence of Covid saw many families leaving London to acquire larger properties in the Midlands and the North. While we often focus on the UK economy, the regional performance can show huge variations. 
When looking at diversification, we are looking at different types of property and even different areas of the country. In recent times we have seen the UK government decentralising some public offices outside of London to the Midlands and the North of England. For example, this has created huge interest in rental properties which will be needed to house employees in new HMRC offices. We have also seen a number of prominent accountants and other public bodies following suit. It is important to diversify your portfolio to spread the risk. 
The future 
Due to the historic long-term attractions of property investment in the UK, many people include property assets as part of their retirement planning. Those who start building their property portfolios in their 20s and 30s can build up considerable wealth and strong income streams by the time they retire. In the early days, there tends to be more focus on capital appreciation as opposed to rental income. As you reach middle age, your investment approach may change to a more balanced strategy, capital appreciation and rental income. By the time you retire, you may be looking at a more cautious approach. This may involve an increase in rental income at the expense of capital appreciation.   
Due to the broad range of subsectors in the UK property market, it is relatively easy to create a portfolio based on capital appreciation, a balanced approach or a strong income stream. It is important to adjust your investment strategy as your personal circumstances change. 
Profitability 
In recent years we have seen a change in attitude from the UK government in relation to buy to let investments. Looking back on the UK rental market, council accommodation has reduced significantly in recent years. Many properties were sold to their tenants at a discount to market value under the Right-to-Buy scheme. A lack of council rental property has forced many people to look at the private rental market. As buy to let investors saw a significant increase in both rental income, due to increased demand, and capital appreciation, the authorities saw an opportunity. 
The mass media began to paint buy to let investors as rich individuals making money off the back of others. The average buy to let investor has relatively few properties and would not be considered "wealthy" under any realistic metric. However, fanning the flames of public outrage, we saw an increase in direct taxation and additional costs for buy to let investor/private landlords. 
Consequently, it is important to be realistic when it comes to the property market. Yes, in the longer term there is potential for significant capital growth and strong rental income. However, if we see any further tax increases, additional charges or detrimental tax changes, we may see some investors reconsider their positions. Over the last couple of years we have seen some investors leaving the buy to let market. In simple terms, if you're short-term income does not cover your buy to let mortgage repayments you need to consider your next move very carefully. Unfortunately, you can't live off tomorrow's capital appreciation today. 
Summary 
If you take any property related graph, covering capital appreciation and rental income, you will likely see positive returns in the longer term. These returns vary depending on the economic situation. However, as the UK population continues to grow there is ever increasing demand for private rental properties. So, if you take a long-term view on property investment, and you choose the correct type of property and areas, there is no reason why you can't be successful. However, while there may be short-term opportunities to make money, it is important to maintain your focus on the longer term. Reach out to our expert panel for help and advice.
As we all have very different personal scenarios, financial situations and investment aims, when and where you invest your funds in the property market will depend on your particular situation. When the time is "right" for you, only you will know.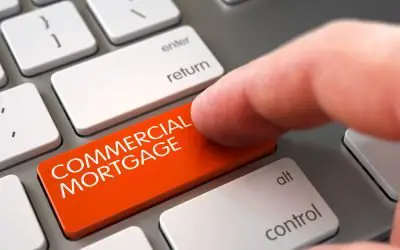 As your business grows, you'll eventually run out of space. Whether it's because you're handling more sales, hired more staff, purchased bulky...
<!—- ShareThis BEGIN -—> <!—- ShareThis END -—>