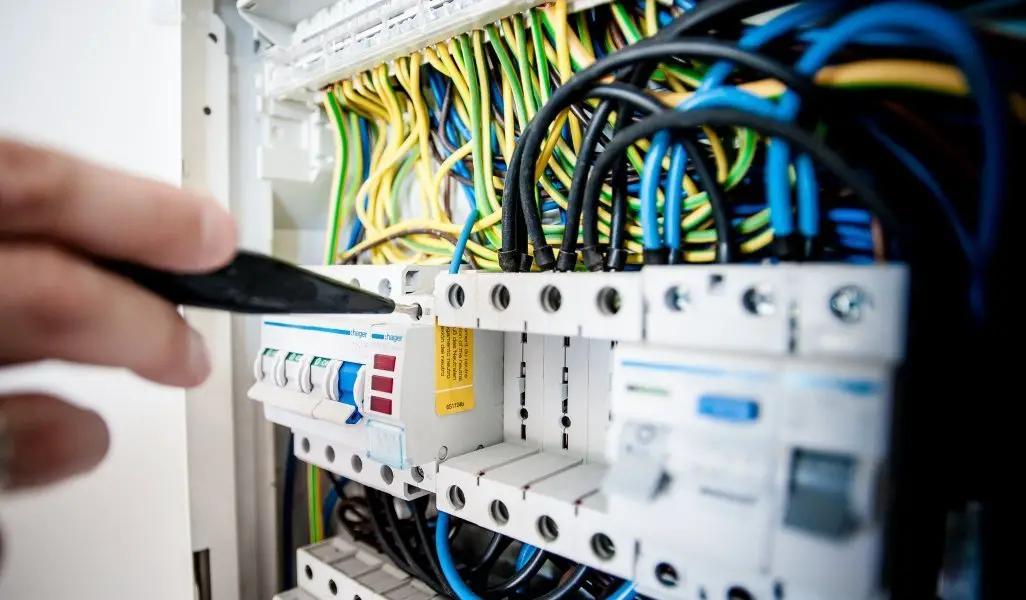 The electrical industry in the UK has its own specialized terms like the 18th edition. The 18th edition is one of the most critical and popular terms yet. The 18th edition is crucial for beginners and experienced professionals (as refreshers). 
What Is The 18th Edition?
The 18th edition is used when referring to the latest British Standard of Wiring Regulations (BS 7671: 2018). It is also referred to as BS 7671 or wiring regs. These guidelines were set out by the Institute of Engineering Technology (IET). They cover the maintenance of existing electronic appliances and the installation of new ones with alterations and additions to the original. These regulations were published to replace the 17th edition.
The regulations were introduced in 1882 as a guideline to wiring regulations. They have since been altered and updated to fit the increasing technological and safety advancements in the past century. The 18th edition was launched in July 2018 and superseded the 17th edition in January 2019. These adapted regulations are crucial for UK electricians and must be followed at all costs. 
Who Needs The 18th Edition?
Electricians in the UK must have a complete understanding of the 18th edition and all its guidelines and regulations. The reason they must apply these regulations is to ensure all electrical installations and designs are safe. Non-compliance with these regulations could lead to wiring faults and eventual loss of life or property. Not following the rules and regulations laid out in the 18th edition could lead to loss of reputation and brand image. Most electricians (either freelance or business owners) must comply with the 18th edition in the UK. 
Are There Courses Available For The 18th Edition?
Since it is compulsory to comply with all the rules and regulations laid out in the 18th edition, completing a course on the subject could be extremely useful for future electricians.
Since the BS 7671:2018 course is comprehensive, it is not possible to know it by heart. However, you should find an 18th edition course covering the entire content and offering a certification at completion. The 18th edition can also be helpful for people who need a refresher from the 17th edition. This bridging course is also provided for one day (only to professionals who have passed the 17th edition). However, novice electricians should apply for the complete course.
This qualification (18th edition) is excellent for people wishing to enter the electrician's trade as skilled professionals. Having the certification and following all the rules and regulations can open several new avenues for work. Potential clients and referrals would prefer working with someone updated on the latest safety and technical rules rather than with someone who does not have the newest knowledge. 
What Are The Major Differences Between The 17th Edition And The 18th Edition?
The 18th edition successfully superseded the 17th edition in January 2019. While there were significant changes made, the bulk of the content remains the same.
Chapter 41: Protection Against Electric Shock (several changes in Section 411)
Chapter 41 regulation 411.3.3 is a modified one that states <30mA RCDs are mandatory on sockets with 32A.
3.4 (additional regulation) states that final AC circuits (supplying luminaires to domestic premises) must have extra protection for all final AC circuits.
Chapter 42: Protection Against Thermal Effects (modified)
Regulation 421.1.7 (new regulation) is for recommendations of Arc Fault Detection Devices (AFDDs) to reduce fire risks in AC final circuits (primary cause – arc fault currents). This regulation is new to the UK wiring system but has been standard in the US and Canada for a few years.
Chapter 52 – Selection and Erection of Wiring Systems
Regulation 521.10.202 has additional changes made for extra support to cables to prevent collapse in the event of a fire. Earlier, this change was also prevalent for fire exit routes. It is now implemented throughout the wiring system.
Section 772 – Electrical Vehicle Charging Installation
Changes in Regulation 722.411.4.1 (PME supply): additions to requirements for connectors, RCDs, external influences, and socket outlets.
Appendix 17: Energy Efficiency is new. It has added recommendations for the erections and designs of electrical installations. 
The 18th edition isn't useful only for electrical professionals. It is also helpful for allied electrical professions like contract managers, electrical engineers, designers, consultants, surveyors, etc. It is also famous for related tradespersons who need to enhance and update their knowledge of IET Wiring Regulations. Since the 18th edition is mandatory as safety and maintenance guidelines for electrical design and fittings, updating to the latest additions is best.
Whether you want to save money, challenge yourself or make positive changes to help the planet, we can all benefit from being a little...
<!—- ShareThis BEGIN -—> <!—- ShareThis END -—>