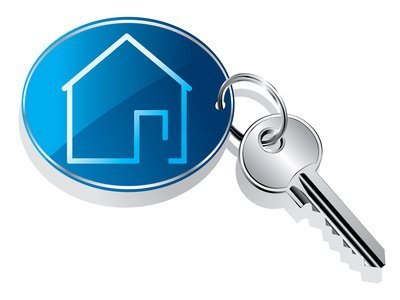 Former chancellor George Osborne's attempts to make life more difficult for residential landlords, together with the current chancellor's unwillingness to overturn his predecessor's reforms, have certainly unsettled the market within the past year or so.
But their efforts at making residential letting unattractive for landlords have been futile. That's because the following fundamental facts remain:
a) People can't afford to buy their own homes
b) There isn't enough social housing available.
Both of which mean millions of individuals and families find homes through private landlords (the alternative being to move in with in-laws and friends).
In other words, instead of getting their own back garden in order, the government has tried to sort the situation by hitting out at landlords. Of course, landlords should be thankful for this – private rents will be in demand for as long as people want a roof over their heads and the government lags behind when it comes to providing a satisfactory amount of social housing.
Think-tank shows demands for rented property is increasing
London, of course, is famously too expensive for many couples and families to buy – or rent – property in, with many having moved outside the capital. But even in the rest of the UK, home ownership numbers have plummeted. A report this summer by the government think-tank, the Resolution Foundation, showed Manchester and its surrounds, Leeds, Sheffield and other large cities had reported similar difficulties with residents being unable to afford to buy their own home.
In fact, the report cited home ownership in England the lowest for 30 years.
Further figures show 71% of housing in 2003 was privately owned – compared to just 64% today. But then it's not surprising when you consider the cost of the average home was £122,748 at the start of the Noughties, according to Nationwide Building Society, and today its £196,130 – or 60% higher. Then there is the fact that in 2014 the Office of National Statistics (ONS) reported the average house price was nearly nine times the median household income. The ONS themselves put the average house price in England at £227,000 in May this year. The figure for London was £472,163.
Manchester has worst record of property ownership outside London
Outside London, worst hit is the big 'Northern Powerhouse' Manchester, home to the BBC following its controversial move from London two years ago. There homeownership plummeted from 72.4% in 2003 to just 57.9% at the start of this year. One letting agent reported described the level of rental demand when he reported 10 viewers and six declarations of interest for a standard two bedroom in Manchester's Urmston area – within 24 hours of it being advertised.
Resolution Foundation's policy analyst Stephen Clarke: "London has a well-known and fully blown housing crisis, but the struggle to buy a home is just as big a problem in cities across the North of England," he confirmed.
This was echoed by Dan Wilson-Craw, policy manager Generation Rent's policy maker Dan Wilson-Craw has publicly conceded that: "Renting in the private sector is the only option for many."
British home ownership falling fastest in Europe
Statistics from Eurostat in Luxembourg showed that homeownership in the UK had fallen by 7.3% from 2009 to 2014, bringing the total to 64.8%. The average for EU countries as a whole is 70.1%. Only three countries in the EU now have lowers property ownership numbers than the UK, those being Denmark, Austria and Germany.
So what does all this mean for private landlords? It may seem tough at times, thanks to those new 'penalising' reforms introduced by Mr Osborne et al. But, it's clear the demand for private rentals is growing. This will continue to be the case unless the government manages to find funding for millions of extra homes, or the average salary rises considerably, making house prices more affordable. And in these post-Brexit days we can't see either of things happening for years, perhaps even decades to come…