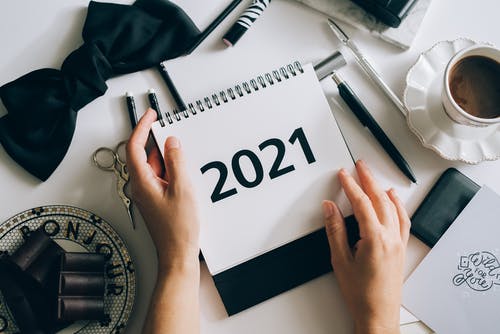 As we look towards 2021, we can only speculate what the next 12 months hold for the UK property market. Many people were astounded that Boris Johnson managed to negotiate a last-minute Brexit deal. This has since been voted through parliament in the UK and the European Union. While this has taken away some of the perceived risk for 2021, we still have the long recovery from COVID to consider. We thought it would be interesting to revisit some of the subjects we looked at last year to see what the future holds. 
Interestingly, the UK government is about to launch another Help to Buy scheme running from December 2020 to 2023. However, there are some subtle changes with this new Help to Buy scheme: 
Maximum funding of 20% rising to 40% in London (no change)
Cap on price of new build properties purchased using Help to Buy scheme
Stringent quality controls
Guaranteed new home warranty prior to purchase 
While these all seem very sensible and straightforward conditions, many of them have been sadly lacking in previous Help to Buy schemes. The maximum price of new build properties purchased using the scheme will be capped. The measure will be a max of 1.5 times the average house price for first-time buyers in any given region. There had been significant criticism that previous Help to Buy schemes were pushing new build prices way beyond the reach of first-time buyers. Not anymore! 
/what-are-the-prospects-for-the-new-build-market-in-2021/
London property prices 
London, perhaps more than any other city in the UK, had most to lose with a no deal Brexit. There will be some issues as we see a huge change in the relationship between the UK and the EU, but nothing like we would have seen with a no deal Brexit. There is also the government's stamp duty holiday scheme to consider, although this will come to an end on 31 March 2021. 
As a consequence, many experts believe there will be renewed interest in property over the next three months. This will likely be followed by a lull with many believing London property prices could fall by around 1% in 2021. However, this will follow a predicted 2.5% increase in London prices in 2020. 
As ever, these predictions for London property prices could be subject to major change. Even though the UK and European Union have signed a post Brexit trading deal, there is still a lot to work out. However, early forecasts post the Brexit deal suggest that the UK economy could increase by around 6% in 2021, purely as a consequence of the new trading relationship. So, Boris Johnson managed to hold his nerve, pushed the European Union to the limit and agreed what even his most ardent critics acknowledge as a "good deal". However, as always the devil will be in the detail! 
To say the last few years have been challenging for private landlords is an understatement. We have seen a raft of new regulations and charges, with many landlords building up huge debts during the COVID pandemic. There are signs that landlords are returning to the market although rental demand may take longer to recover. As a consequence, we could see a huge difference in rental market performances in regions and income bands, up and down the country. 
It will be interesting to see what level of assistance is available for private landlords once the COVID pandemic is under control. While we have seen many new regulations and protections for tenants, there was been nothing in the way of concrete financial assistance for private landlords. Many critics will point towards the mortgage holidays offered to private landlords during the pandemic. However, these people forget that landlords will still need to pay back this debt over the longer term. 
/what-are-the-prospects-for-private-landlords-in-2021/
Will property investors stick to new regional trends? 
Over the last couple of years we have seen a significant disinvestment from London property and reinvestment into regional markets. While the potential for long-term capital growth may not match the London market, the rental yields on offer very often leave London in the shade. So, it made sense for many private investors, hit by numerous regulations and charges in recent years, to look at high yielding markets. We have learned many things from the COVID pandemic but one which stands out is the relative weakness of some regional economies. 
The North of England is a prime example, where the wheels seem to have come off the local economy. The COVID crisis has exposed numerous weaknesses. While this may slow down the rate of disinvestment from London and reinvestment to regional markets, it may not end the trend. We have seen many public and private bodies switching their headquarters from London to the likes of the Midlands and the North of England. Indeed HMRC continues to relocate significant numbers of staff outside of London. The trend may not be as strong as it has been over the last couple of years, but don't write off regional markets just yet. 
As we flip-flop between lockdown and tight restrictions, it is difficult to get a real handle on demand for UK property and transaction numbers. There is no doubt that the stamp duty holiday has helped, the forthcoming Help to Buy scheme will offer further assistance but interest rates are the key. Hovering just over 0%, there is even talk that UK base rates could move into negative territory, forcing significant investment into the economy. Whether this is an idle or a real threat remains to be seen. 
It is no surprise to learn that UK mortgage rates are relatively low, and there are some exceptional short to medium-term fixed-rate offers. Quite how much lower mortgage rates will go remains to be seen as there needs to be a degree of profitability for lenders, to reflect the risk/reward ratio. Relatively cheap finance would appear here to stay for some time to come. Maybe we will see more focus on household incomes and the future cost of living. The potentially huge problem of Brexit has now been addressed (to a certain extent) but there are still many economic challenges ahead. 
/will-property-finance-be-readily-available-in-2021/
UK property prices 
To say there is variation and uncertainty in forecasts for UK property prices in 2021 is an understatement. On one hand we have the likes of Rightmove and Zoopla suggesting there will be genuine support for UK property in 2021. These two companies expect little if any reduction in house prices next year. On the flipside, we have the Halifax, Nationwide and Centre for Economic and Business Research (CEBR) issuing downbeat forecasts for the UK property market. 
The Halifax is expecting "greater downward pressure on house prices in the medium-term". Nationwide believes that a winding down of UK government COVID support schemes could "dampen housing activity". Then we have the CEBR which has taken a very different approach, suggesting that UK house prices could fall by 14% in 2021. These are all well respected bodies in the world of UK property, but how can their forecasts be so different? 
The truth is that you could pick one of a dozen different scenarios for the UK economy in 2021, and justify each one. The performance of the economy will obviously have a significant impact on UK house prices. While the optimists are suggesting a relatively stable market, the pessimists are suggesting a significant fall. At this moment in time the majority are on the side of concern, but things could change tomorrow. 
/what-can-we-expect-with-uk-property-prices-in-2021/
Summary 
The UK property market has been relatively stable in light of the 2008 US mortgage crisis, worldwide recession, COVID and during what were difficult negotiations with the European Union. In many ways the key to short-term property price trends will be directly related to investor confidence – which has certainly been boosted in light of the Brexit deal. 
Post-COVID the UK government will have a very difficult balancing act, looking to increase tax income to pay down debt while maintaining public services. However, when it comes to property prices, a significant lack of new build properties over the last few years has left a degree of pent-up demand. Whatever happens, 2021 will be a year property investors will never forget!