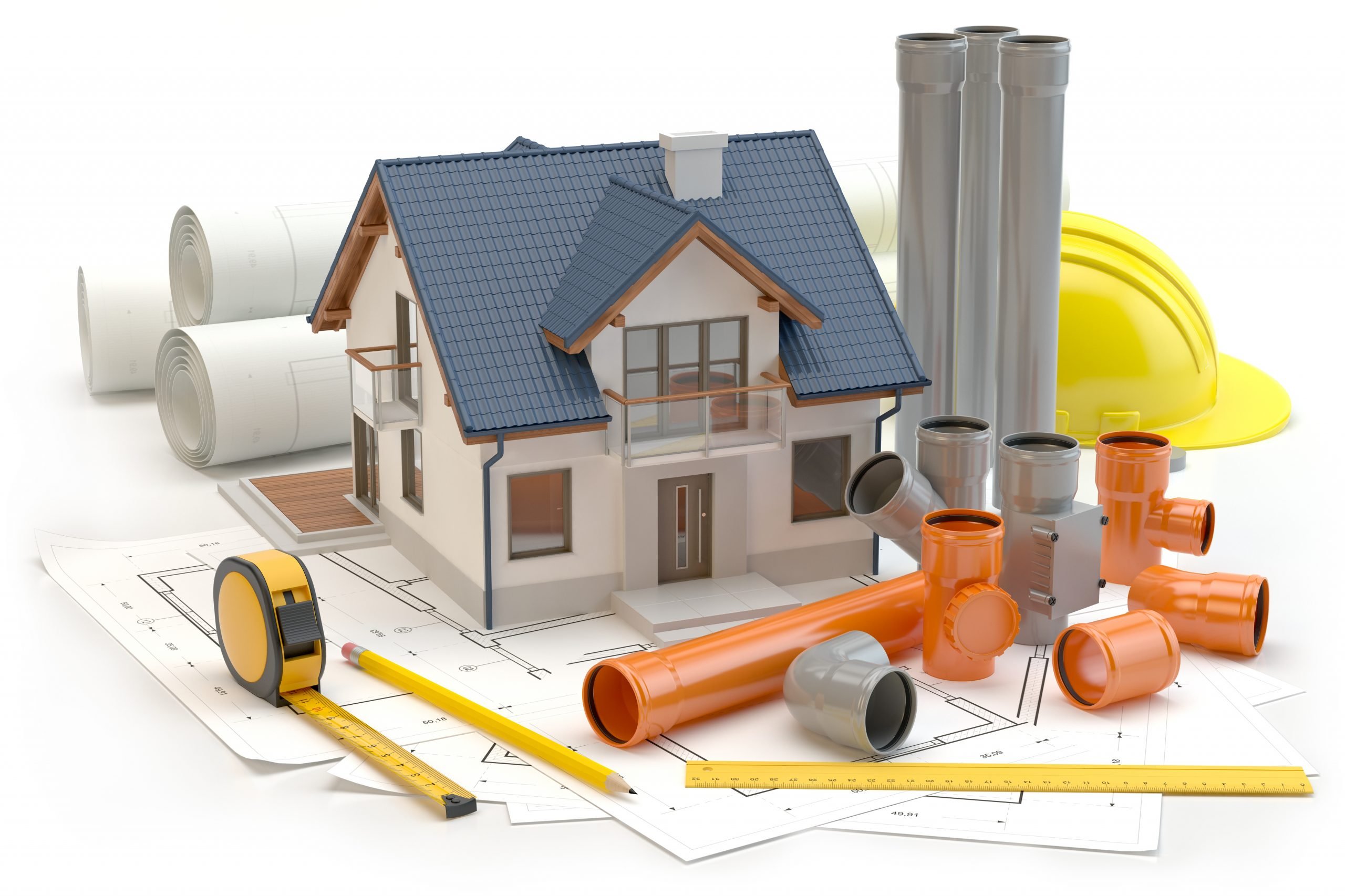 When choosing your next home improvement project, there is so much to consider! Most homeowners want to improve the aesthetic of their property while also adding value and meeting practicalities.
Over the last year, the appeal of home improvements has skyrocketed, as we all experience a newfound appreciation for the comfort and safety our homes provide.
It's no surprise that millions of people across the UK are now considering ways to transform their living spaces – but knowing where to start can be tricky!
In this guide, the Surrey Building Projects team runs through some of the most in-demand home improvements – and predicts the home styling projects that are set to take off in the months ahead!
Energy Efficiency Home Projects
First up, we're all getting greener. 
Although the Green Homes Grant Scheme is tapering off, it's clear that environmental responsibility reflects a change in social consciousness that is here to stay.
Energy efficiency is also about reducing unnecessary utility costs, managing your home on a controlled budget, and making sure you're living harmoniously with the natural world!
Some of the top home improvement projects for 2021 include:
Switching to more eco-friendly appliances and fitting solar panels.

Upgrading older boilers for cleaner, greener (and more efficient!) replacements.

Adding advanced insulation to roof spaces to prevent heat loss.

Replacing draughty glazing with double or triple-glazed panels.
There are so many ways to improve your carbon footprint, reduce emissions, and improve your home performance. 
Replacing roof insulation and secondary glazing can enhance thermal efficiency by as much as 70% – a home improvement investment that is bound to pay for itself over time!
The Rise of the Home Office
Next, it's impossible to think about the year of #WFH without thinking about home offices. Government advice, at the time of writing, is still to work remotely where possible.
We've also heard from many of the largest employers in the UK, indicating that flexible working and remote team management is here to stay. Experts predict that a whopping 81% of us will work from home at least one day a week for the long term! 
Whilst a home office is likely to set you back anything from £6,000, we have no doubt that investments in a decent home office space will remain a massive priority for homeowners in 2021.
The great news is that there are countless ways to provide an upgraded home office environment that makes working from home manageable:
Standalone home office constructions in gardens or converting outbuildings into fully insulated professional workspaces.

Creating extensions or conversions in internal layouts to separate a room dedicated to work.

Adding sound insulation to ensure existing rooms are suitable for working from home – without the chaos of home life intruding on those important digital meetings!
Having a refurbished home office that feels spacious, airy, bright and relaxing is essential to focus and engage, and having that space at home is now the norm.
Extending Onwards and Upwards
The next big trend for 2021 is building an extension – and that can look very different depending on your property outdoor space, planning regulations, and whether you're building up, out, or down!
Extensions have become hugely popular, for lots of great reasons:
Property prices have soared in many parts of the country – so for many people, it's far more affordable to improve their existing home than try to move somewhere larger.

Extensions offer multiple uses, from enhancing kitchens, adding a new bathroom, creating further bedrooms, or constructing that home office we've talked about.

Adding an extension can significantly increase the value of your home, so it's a wise investment that will have a tangible benefit. 

Open plan is still the go-to in interiors, so knocking through a wall or two and building outwards is a brilliant way to expand your living area substantially and create rooms that are comfortable and stylish.
With relaxation to Permitted Development rules this year, it's also a lot easier for many homeowners to embark on that extension project they've had in mind – and get the home they've always wanted without packing a single bag!
Making a Statement With Your Home
Finally, we're seeing a lot of clients look for ways to make their home stand out. 
Your home should reflect your personality, style and design aspirations – and with many people spending more time indoors, it has highlighted those niggling interior decor issues.
Upgrading a kitchen or bathroom is a sure-fire way to add value.
Renovating the curb appeal of a period property can transform the appearance of your home and bring it up to date in a relatively quick timeframe.
Creating decking areas, fire pits, patios, outdoor seating, and garden lighting is a perfect way to make the best use of your space – and ensure you'll have plenty of room to host social occasions.
These home improvement projects are a huge trend for 2021, but don't feel discouraged if you have something entirely different in mind!
Spending a little time and energy can make a world of difference to your property. Your home is unique and should always be a space you love to live in – whatever your ideal home improvement project might be.
References:
https://www.greenmatch.co.uk/blog/2020/09/home-improvements

https://www.ratedpeople.com/blog/top-10-home-improvement-ideas-for-2021

https://clearviewsg.co.uk/home-renovation/3-home-improvement-trends-for-2021/

https://money.com/top-home-improvement-value-add-pandemic/

https://www.bobvila.com/slideshow/21-home-improvement-projects-to-put-on-your-to-do-list-for-2021-578290

https://www.ratedpeople.com/blog/home-improvement-trends-report