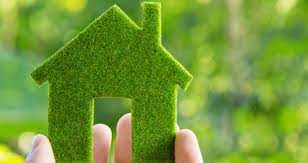 INSIGHTS AND OPINIONS PAUL SHAMPLINA 06/09/2021 – source www.nrla.org.uk
The last 18 months have been testing for landlords to say the least. However, on 31 May 2021, the ban on evictions ended. From 1 June, notice periods, which had previously been extended to six months, were reduced to four and then from 1 August, notice periods returned to two months where there is four or more months of unpaid rent.  
On the whole, it would seem that things are moving in the right direction. Here, Paul Shamplina, Chief Commercial Officer for Hamilton Fraser and Founder of Landlord Action, discusses landlords' reactions to the changes and reminds landlords that whilst there is no over-night fix, progress is being made. 
What kind of activity has Landlord Action seen in the last month in response to the end of the eviction ban? 
It is fair to say we saw a significant increase in activity throughout June and July, most notably by the receipt of long-awaited eviction dates coming from the courts. Previously we had many warrants which were issued but no dates had been given. Naturally some courts are moving more quickly than others, but at least we are seeing progress.  
What we have been particularly successful at over the last couple of months is obtaining leave to transfer Section 8 cases up to the High Court. This gives landlords the opportunity to use High Court Enforcement Officers to carry out their eviction, rather than having to wait for a County Court Bailiff. This can be the difference between waiting three weeks or three months, for example, so it is easy to see why landlords are happy to pay the extra.
Has Landlord Action received a lot of new instructions or is the majority of the work from landlords who already had problem tenants? 
Instructions have increased dramatically, and as a result we have had to employ three new solicitors and paralegals in the last three months to deal with the ever-increasing workload. This is not necessarily because more landlords are evicting, but rather that there is a bottleneck from all those who have held off, knowing that there was little they could do until the ban came to an end and notice periods were reduced.  
What are the most common complaints you are seeing i.e. are landlords evicting because of rent arrears, because the pandemic has made them decide to sell up or for other reasons? 
The majority of instructions are for rent arrears, but this is typically the most common reason for eviction under normal circumstances. The difference now, is the level of rent arrears we are seeing.  As we all know, the court suspension means some tenants have been able to rack up months and months of arrears with no action.  
We have also seen some landlords wanting to break up their portfolios and make the most of the buoyant sales market. For some, the gains they can make from selling in the current market will help to negate any rent arrears, which many landlords feel they are unlikely to recoup.  
During the pandemic, we did also see a rise of landlords instructing on grounds of anti-social behaviour (ASB). Ordinarily, because anti-social behaviour can be difficult to prove in court, landlords simply go down the Section 21 (no-fault) route. However, since ASB was one of the exemptions to the eviction ban, landlords were proactively gathering evidence, and affected neighbours were often more willing to assist landlords as lockdown meant they were more adversely affected.  
What is Landlord Action's current worst case (in terms of arrears)? 
We have some shocking cases at the moment, but none more eyewatering than a landlord who is owed £144,000. Granted, the rent is £10,000 pcm, but that still demonstrates how long this landlord has been unable to gain possession for. The tenant charmed his way in by claiming to be an entrepreneur, and as is the case with many high-end rental properties, large sums were paid in the first instance and then the rent stopped.  
The arrears have accrued to such a high amount because the tenant has kept promising the landlord that payment will be made on the basis that he has a lucrative commercial deal completing which will provide him with significant sums to pay the arrears, but this has not been forthcoming.   
However, I should also take this opportunity to say that it does not always mean there is no hope. We have seen some really amazing, and somewhat surprising, outcomes from our sister company, the Property Redress Scheme tenancy mediation service. Take this £50,000 rent arrears case as an example. The tenant's history of arrears extended way back before COVID and the landlord was desperate to recover the property, so much so that he was prepared to walk away from the arrears if he absolutely had to – he just needed his property back.  
The tenant claimed legal advice saying he did not have to pay rent through COVID. Eventually, through mediation, the tenant was persuaded that the guidance for landlords and tenants in respect of paying rent was clear and that he had breached his AST, at which point the tenant agreed to a payment plan. He paid £36,000 to the landlord plus three months' rent while serving an agreed notice period. This now means the landlord has received over £45,000, having been prepared at one point to walk away from the arrears, as well as recovering the property and both parties avoided court. 
What advice would you give to landlords who are currently considering serving their tenants notice? 
We all know that serving notice is an absolute last resort and normally because the tenant has broken the terms of their tenancy agreement or due to a change in circumstances for the landlord. 
My first piece of advice is to consider mediation. Some landlords feel it will be a waste of time, but having that third party intervention can really help to improve communication and sometimes find a way through, which can even result in the landlord recouping some, if not all, of their losses.  
Secondly, if you do decide to serve a possession notice, make sure you know what you are doing or seek professional help from a firm regulated and authorised by the Solicitors Regulation Authority, such as Landlord Action, who can do this on your behalf. Judges are stricter, tenants are wiser and there is no margin for error.  
If you need help with the repossession of your property, contact NRLA recognised supplier, Landlord Action today.