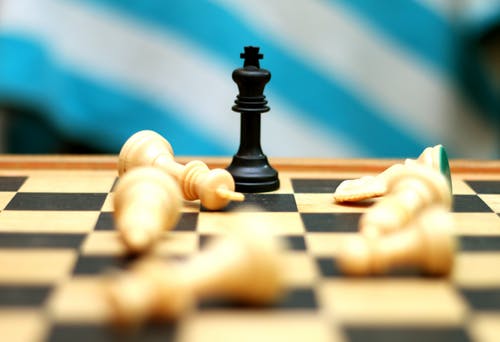 Over the weekend leading UK online letting agency Upad announced that it was closing the door on new business. This is obviously the first stage in a winding down of the business although how it will all end is not certain at this moment in time. What we do know is that Upad appears to have become a victim of its own success, "disrupting" the UK letting industry after its launch 10 years ago.
James Davis set up the business and immediately attacked the traditional letting industry, reducing costs, increasing visibility and putting enormous pressure on traditional letting business margins. So, what went wrong and is the demise of Upad as big a shock as many are suggesting?  We were saddened to hear the news as James is such a great guy. 
The online letting agency www.lettingaproperty.com are offering free help to Upad customer's. Click here if you need some advice. 
Switch to low level entry with up sale potential
In hindsight, it is easy to look back over recent changes within the company that indicated all was perhaps not well. The adoption of a new low-level entry model in the hope of up selling premium services to landlords was a strong indicator. This model seemed to be working with recent claims that Upad was used by 12,500 landlords with more than 30,000 properties listed through the service. However, there have been rumours for a few days that the company was in trouble and over the weekend the doors were closed to new business.
Whether the original business model was caught between low entry costs and premium prices has been a topic of debate. The company chose to go for low-level entry on (hoped for) higher volumes, with the potential for up-selling services, although events this weekend highlight the fragility of that decision.
Refunds and distributions
When announcing the closing of doors to new business Upad also confirmed that those who had acquired unfulfilled marketing packages prior to 2 October were not eligible for any refunds. Those who acquired unfulfilled packages from 2 October onwards would receive a full refund in due course. It would therefore suggest that the company decided to pursue a controlled closure of operations at the beginning of October. Quite what the current financial position is remains to be seen. However, the company did report losses of £1.4 million in the last accounts to the end of March 2018.
It was also confirmed that the company stopped collecting client rents via direct debits on 10 October. Thankfully, all rental income is placed in a segregated account away from company assets and will therefore be distributed as normal. There is a similar situation with the tenancy deposit scheme (TDS) and the array of deposits held via Upad on behalf of clients. They have been transferred to the TDS custodial scheme and are fully protected. As and when refunds are applicable it will simply be a case of landlords and tenants agreeing a figure and withdrawing the funds from the TDS.
Managed accounts
The Upad online letting service was a godsend for many private landlords across the UK. Effectively paying for Upad to manage their properties and tenants, it allowed private investors to concentrate on their next property acquisition. The company has already informed customers that going forward they will need to communicate directly with their tenants regarding rental payments, documentation and to ensure they are complying with regulations/compliance issues. When you bear in mind that landlords can be fined up to £20,000 per regulatory failure, the demise of Upad could hit some landlords hard.
Thankfully, we have already seen a number of other letting agencies stepping forward to offer help and support to those caught up in the collapse of Upad. While there are other property management services available, the demise of the U.K.'s leading letting agency may place other companies under undue financial focus. Has the original online letting agency business model come to an end? Will landlords be willing and able to pay a premium for management services in exchange for long-term security?
Summary
It will be interesting to see the details of Upad's demise and what prompted the company to close the doors to new business and begin an effective wind-down of operations. There will be a knock-on effect to other businesses operating with a similar business model. Whether this will prompt a return to premium prices for premium services remains to be seen. Let's not forget, recent regulatory/legal changes in the private rental sector have reduced the profit margins of landlords significantly. Will this prompt some to self-manage going forward? Could we see an increase in regulatory/compliance breaches with fines of up to £20,000 per breach?
So, the disrupter has been disrupted and those who followed the business model of Upad may well need to reconsider their strategy, very quickly!