Your Expert Panel - Property Staging & Home Styling

Property styling (sometimes referred to as home staging) is all about presenting your property for sale or let with the aim of achieving the best price and a quick sale/ or let.
You need the property to look its best for the photos when house hunters are looking online making them want to view and then giving them a positive feeling when they view. You want the prospective buyer or tenant to fall in love and put in an offer. Property styling is all about making your home appeal to your audience and engage that sense of aspiration.
Many people struggle to visualise and may need some help. This particularly applies with empty properties where buyers may find it difficult to understand the function of each room and/ or whether furniture will fit. I will stage a show home for you.
 I offer that objective viewpoint and having trained professionally with the House Doctor Team I know what works. I am also a member of the Home Staging Association.
Judith Todd,
Homestyle4u

I set up Homestyle4u because, having moved home several times and worked in estate agency I felt that many home owners were missing an opportunity to maximise the potential in what is usually their biggest asset. Imagine selling your car, you wash it, hoover inside and perhaps have it professionally valeted. You do this because you imagine that you will get a better price for it. If you do that for an asset worth a few thousand pounds why wouldn't you do it when selling a property worth hundreds of thousands?
Whilst we are all stuck at home you may be looking for things to occupy your time and/ or have decided to get round to doing some of those things that you have been putting off. You may have been thinking of giving a room a makeover or you may have been considering...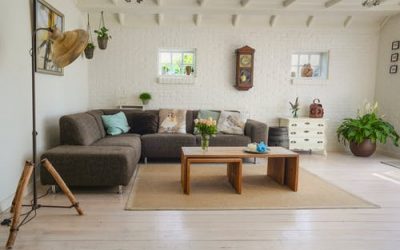 I have bought several properties, I have also worked in estate agency both as a Viewings Representative and as a Sales Negotiator so I have a lot of experience when it comes to selling and what motivates buyers. My experience means that I am firmly of the opinion that...
Subscribe for all our exclusive Property Deals
Get the latest property information and advice too.
Register Interest