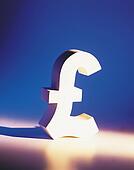 I blogged a couple of weeks ago about an incentive that the government has introduced to encourage us to buy more property (I like that!). I recently interviewed the Directors of Global Cashflow, Julie Jackson and Lisa Matterson to find out more about it. (listen to the interview again here).
Julie and Lisa explained that only 4% of eligible people have claimed for Capital Allowances. Surely this is like having the winning lottery ticket in your pocket but not claiming it!
Does it sound too good to be true? – the government will give you money which is rightfully yours, and you only get charged a fee when you get the rebate– definitely sounds too good to be true!
However, we have put some cases through and I wanted to update you on the results so far with a couple of examples:

Case 1
Furnished Holiday Let
Jointly owned property
20% tax payers
£80,000 allowances identified

£16,000 tax refund total

















Case 2

Furnished Holiday Let x 2

Jointly owned properties

50% tax payers

£81,250 in allowances (tax free income) each


£40,625 tax refund each















These are just a few cases that are going through at the moment, the figures are quite amazing!
Check with your accountant if they have claimed this. If you have not had a surveyor visit your property yet then your capital allowances have not been claimed properly. Fill out the simple form to see if you qualify. (Go to the bottom of the linked page). Global Cashflow work with your Accountant on this for you.
Just a reminder, if you own commercial, multi-let* or furnished holiday let** property, you probably will qualify.
This was a comment left on our website following the interview with Julie and Lisa:
"I would definitely recommend a specialist. This needs to be done right, the property surveyed by a Q surveyor, and due diligence to make sure there has been no claim before, etc. The report was given to my accountant to lodge with my return, my accountant was very happy with this. I have done a CA claim... and received a nice cheque back of just over £20k, my costs were less than £3k. I know it was done correctly and within the HMRC capital allowance guidelines".
http://www.justdoproperty.co.uk/capital-allowance-tax-relief