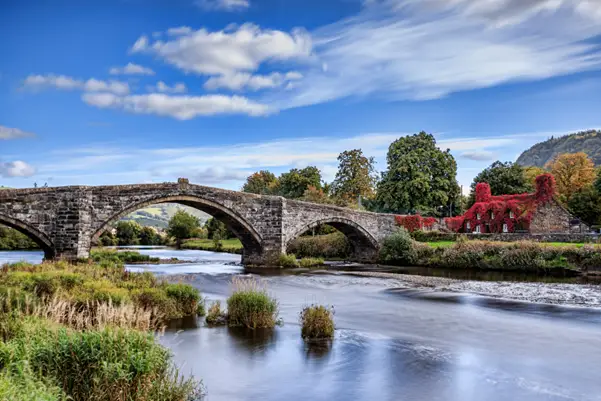 Has working from home made you want to get out of the city and become a country file? Flexible home working appears to be here to stay or at least be an option for those who can work from home. Inner-city jobs are one of the main reasons commuters and office workers reside within city limits. With the flexibility of working locations becoming a thing, more and more people are escaping the city for a slower-paced lifestyle in rural England. If you're one of those people, here are a few things to know before packing up your things and moving to the countryside.
The property price difference between rural and inner-city
The house price difference is important and varies depending on the area of the country. The price of a rural property is typically lower than an inner-city property due to a lack of regulations. In an urban location, houses are regularly built on a smaller footprint to account for space; in this case, the cost increase is justified. However, it's not just about the size of properties that encourage people to move out or stay put; Londoners work hard to maintain their attractive lifestyle and their inner-city houses reflect that.
London property prices are so high because London is one of the most populated cities in the world. It's also one of the most expensive places to live. There are other reasons why houses in London cost more than urban housing as well, such as having a higher square-meterage, just like how many rooms a house has. In general, city living is typically more expensive than country living because there are often higher taxes and prices for things like food and gas, whereas people can grow their own food, and gas is much cheaper in rural England.
Public and personal transport
London has a very well-developed public transport system. This means that slow and leisurely transport is available for those who live in a large city. The availability of this type of transport is one of the main reasons people choose to live in an urban area. It's also one of the reasons that there's such demand for property in London; people are enticed by the convenience it provides them with, allowing them to use their homes as offices and providing them with much-needed personal space.
Meanwhile, in the rural areas, public transport is not as available and doesn't cover larger areas. The best you'll get is the occasional hourly bus or the local train station, which no doubt you'll have to cycle. Owning a car in the countryside is essential for getting around; it's a much easier way to get to places than local busses or trains. Worry not, Londoners; most houses will have space for a car or two. Parking privileges in rural areas aren't as scarce as the inner-city alternative.   
Broadband availability
One of the main reasons you may think working from home would be harder from a rural location is the broadband speeds available to you. It's a well-known fact that large UK cities have a much better broadband infrastructure than rural areas.
Whilst this is true, rural broadband infrastructure has become much more advanced than ever before. Some broadband providers actually specialise in rural broadband. Broadband comparison sites can still be used to compare the fastest speeds. You can use postcode checkers to find out what the fastest broadband is available in those properties; you don't even need to live there to see what speeds are available. 
Rural amenities and facilities
Before deciding on where you want to move, it's a good idea to see where the nearest supermarkets, coffee shops, and gyms are. Amenities in rural areas are few and far between unless you're in a tourist-heavy location. Large supermarkets are rare and are likely to be a 30-40 minute drive away. 
Take advantage of your local shops! – Supporting your local businesses is incredibly important to the local economy and community. Local farm shops sell home-grown and raised produce, and although they may be on the pricey side, the quality is unmatched.