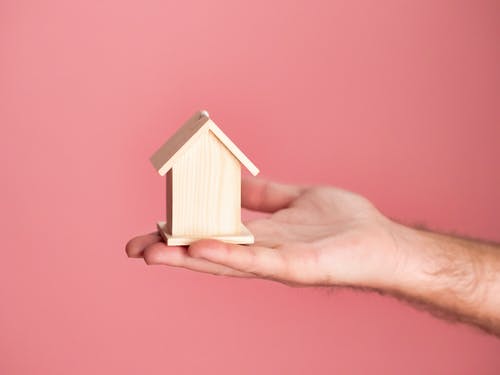 It is an understatement to suggest that the UK property market has performed well beyond expectations during the COVID pandemic. While UK government financial assistance has helped, there is also underlying demand for UK property. So, what are the current trends and what does the future hold? 
Properties selling much faster 
A recent report by Zoopla cast a fascinating light on the average time taken to sell a property in the UK. Excluding London, the average property is selling within 44 days as opposed to 50 days in 2020. While a welcome development for sellers, there are concerns about the number of properties falling through. This appears due in the main to a lack of preparation. 
Property giant Rightmove this week published figures confirming that:- 
The number of agreed sales which fell through has increased from 22% in January 2019 to 29% in January 2021 
There are growing concerns that a lack of preparedness is causing far too many property transactions to fall through after initial agreements have been struck. There are 15 different steps and 11 documents required to complete a property sale at this moment in time. Unfortunately, it appears unlikely that there will be any short-term reduction in paperwork, so this is a scenario to which buyers and sellers need to adapt. 
Property market gaining traction 
Despite a spike in demand for UK property towards the end of 2020, the first three months of 2021 were pretty subdued. As a consequence of the expected termination of the stamp duty holiday at the end of March, buyers withdrew from the market. When the UK government decided to extend this to the end of June, with tapered relief until the end of September, this spark ignited current demand. 
In March 2021, there was a massive 66% increase in property completions across England and Wales, compared to March 2019. Those who are expecting an eventual tail-off in demand as the stamp duty holiday eventually comes to a close, whenever that may be, were surprised by the UK government's 95% mortgage guarantee scheme. For just a 5% deposit, buyers will now be able to reach for properties that were for some time out of their grasp. 
Lockdown exit strategy 
It is fair to say that the UK government attracted significant criticism over its handling of the COVID pandemic in the early days. That said, in recent times, we have seen the purchase of hundreds of millions of doses of vaccines and a vaccination programme second only to Israel. While much focus has been placed upon financial incentives introduced by the UK government, the lockdown exit strategy is also playing a significant part. 
As slowly but surely the UK looks towards an enhanced degree of "normality" from June 2021, the economy is set for a significant rebound. Recent forecasts from EY suggest the UK economy could increase by approaching 7% in 2021. If you cast your mind back to the dark days of 2020, this kind of economic rebound seemed years away. 
Confidence and demand 
There is no doubt that both confidence and demand in the UK economy and the UK property market are growing. On the one hand, we have Boris's roadmap to freedom; on the other, there is financial support for the UK property market. Many believe that the gradual tapering of stamp relief until the end of September 2021 was a masterstroke. Experts predict the UK economy will be much stronger come the end of the stamp duty holiday, potentially avoiding any significant peaks and troughs in demand for property.
 While there are many reasons to be hopeful about the UK economy and property market in the short term, there are some important factors at play behind the scenes. The UK property market has for some time now been starved of new builds. Demand continues to grow, causing competition for the limited levels of housing stock currently available. Even though this can't continue forever, there is no practical evidence of a significant increase in new-build numbers in the short to medium-term, despite government promises. It is also worth reminding ourselves that UK interest rates are currently at historic lows, with little likelihood of a significant increase in the foreseeable future. 
On that basis, many expect demand for property to rise, along with property prices, in the short to medium-term.