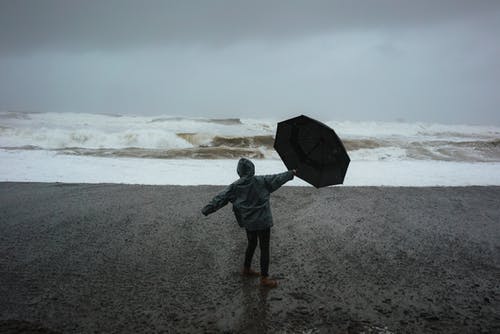 A recent report by property site Rightmove has highlighted the insatiable demand for UK property. Over the last six months, the average property price in the UK has increased by £21,000 and now stands at £338,000. Despite "experts" continuously predicting a crash in the UK property market, some may call this a self-fulfilling prophecy; this seems unlikely in the short term. So, what is driving UK property prices higher? 
Is this the perfect storm? 
There are many issues to take into consideration with regards to the UK property market. While some of these issues are relatively short-term, new "reasons to buy" seem to emerge regularly. 
Switch out of larger cities 
While there has been speculation and intrigue regarding the purported "rush for the hills", information from Cornerstone Tax appears to support this train of thought. We know that a staggering 3.32 million British families have moved away from city/urban areas due to the COVID pandemic. London has seen many individuals and families cashing in their property chips to move to the country. 
Interestingly, this has prompted an increase in the price of country properties, especially those with larger outdoor areas, but demand for inner-city properties remains relatively strong. We know that many people have been waiting to acquire property in cities such as London for many years. Often priced out of these historically strong markets, are some people using the short-term switch to the countryside as a means of acquiring city dwellings? 
Stamp duty considerations 
Time and time again, the UK government has used stamp duty relief to encourage demand for UK property. While sometimes seen as a relatively "blunt" tool, it has proved to be highly effective. Consequently, ahead of the forthcoming tapering in the stamp duty relief from £500,000 down to £250,000, demand for homes has increased. 
There have been numerous reports of homeowners paying over the odds for removal services to secure that new home before the stamp duty changes. While not necessarily a "buy at any cost" scenario, it is safe to say that negotiations have not been as robust as those in the past. So when will this short-term phenomenon will die down? How long before the government again use stamp duty to support the market? 
Cheap finance 
There is an ongoing battle between the money markets and the Bank of England concerning interest rates. While the latest inflation data was encouraging, falling from 2.5% in June to 2% in July, many suspect this to be a short-term technical dip. However, talk of a potential increase in UK base rates has been around for more than 12 months. So what impact is this having on UK mortgage rates? 
We recently saw the announcement of record-low mortgage deals by some of the leading UK mortgage providers. Is this a case of mortgage providers catching as many customers as possible before base rates eventually rise? Whatever the actual situation, there is no doubt that the current speculation regarding UK base rates has prompted many people to reconsider their short, medium and long-term property investment plans. Concerned about "missing out" on record-low mortgage rates, can you blame them? 
If you look at the situation from a distance, what should we expect in the short to medium term? Well, even in a best-case scenario, the Bank of England expects to begin increasing interest rates over the next 12 months. However, let's not forget that UK interest rates currently stand at just 0.1%. Therefore even an increase to 0.5% or even 1% would not be the end of the world. We have become unhealthily accustomed to near zero per cent base rates even though we know this can't go on forever. 
Regional variations 
On a final note, it is interesting to look at the best and worst-performing regions of the UK over the last 12 months. According to national estate agent Keller Williams UK, the North West of England has seen an increase in property prices of 15.2%. In contrast, London, the worst-performing region, has still seen property prices increase by 5.2%. 
Even if we consider the recent spike in inflation, 2.5%, London still registered an inflation-adjusted increase of 2.7% in property prices. If that is the worst-case scenario, why all the doom and gloom? 
Summary 
Even the most optimistic UK property experts have been shocked and surprised at the strength of the UK property market in recent times. Some are now turning a little more positive amid suggestions that property price growth will flatten and there is no crash on the horizon. As the UK population continues to grow, demand for homes will continue to rise. While it would be a little more "healthy" to see less startling rises in property prices, the bottom line is, demand is still robust. Cheap finance is, for many, the icing on the cake.