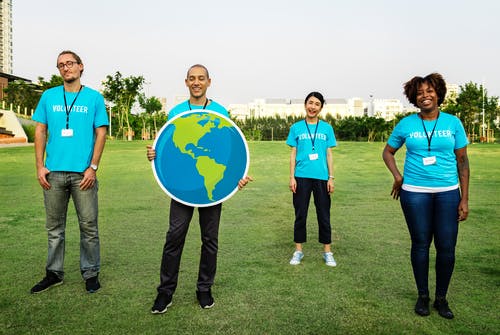 If you're thinking about building a new home and are looking to make it as environmentally friendly as possible, you've come to the right place. 
Climate change is a pressing issue globally, after all. Not only are the polar ice caps melting away at an unprecedented rate but the levels of atmospheric CO2 are at their highest for more than 800,000 years and the sea levels are continuously rising. In order to combat this effectively, we all – as a united population – need to come together and do more to help protect the planet. 
With this in mind, designing and building an eco-friendly home is one of the best things you can do. And, better yet, they offer a number of other benefits over positively impacting the environment. For example, building an eco-friendly home can reduce your energy bills, provide you and your family with a healthy space to live, and sustain your way of life for years and years to come. 
However, it's not always as simple as introducing add-on renewable technology; it's important to consider the fabric of your build as well. Here are three key ideas to think about when it comes to designing your eco-home. 
Use Eco-Friendly Building Materials.
First things first, it's important to consider the building materials you're going to use. 
From sustainably sourced timber to off-site produced pre-fabricated systems, there are a number of viable options to consider. In order to make this decision easier for yourself though, you're going to need to think about what you're looking for the material to offer while also remaining cautious over how much waste you're going to potentially cause. 
For example, dense materials like brick and concrete offer high levels of thermal mass, meaning they absorb and store heat during the day and release it slowly at night. This, in turn, enables you to keep your home at a comfortable temperature while avoiding any excessively high heating bills.
If you're looking for the best of both worlds though, many prefabricated timber builds can be clad with blockwork or brick, providing your home with this heating benefit. Having interior elements, like concrete floors, use these materials will also offer a similar warming benefit too, so could be worth implementing within your designs.
Get Energy Efficient.
If you're looking to make your home as energy-efficient as possible, you're going to need to make sure it has a good level of insulation. 
To help with this, think about installing high-performance windows and doors, and potentially fitting a Mechanical Ventilation with Heat Recovery (MVHR) system. This type of system works by warming fresh air around the home with the heat of the stale air it expels.
When it comes to insulating your home, eco-friendly materials like sheep's wool, cellulose (recycled newspaper) and wood fibre are all great options to consider. Each of these can be easily reused and recycled, and they are also fully biodegradable. 
Install Triple Glazing.
While on the subject of insulating your home, triple glazing your windows will make your home as thermally efficient as possible. 
Double glazing will also deliver a high performance but – if you're really looking to retain your home's heat – then spending a little extra on triple glazing is definitely the way to go. 
Plus, triple glazed windows will help keep noise out as well, ensuring you won't be woken up or bothered by noisy outside disturbances. 
Final thoughts…
So, there you have it – three key things to think about when it comes to designing an eco-friendly home. 
The main thing to remember is insulation. By using materials that help absorb, retain and keep heat within the home, you will not only remove the need to splash out on expensive energy bills but you'll be significantly reducing the carbon footprint of your home as well. 
Once your building framework is in place and you've decided on the eco-friendly materials you'd like to use, the rest of the home's design will fall into place. At this point, you'll need to think about the type of renewable heating system you'd like to use and consider all the extra little components that will take the design of your home to as energy-efficient as possible.