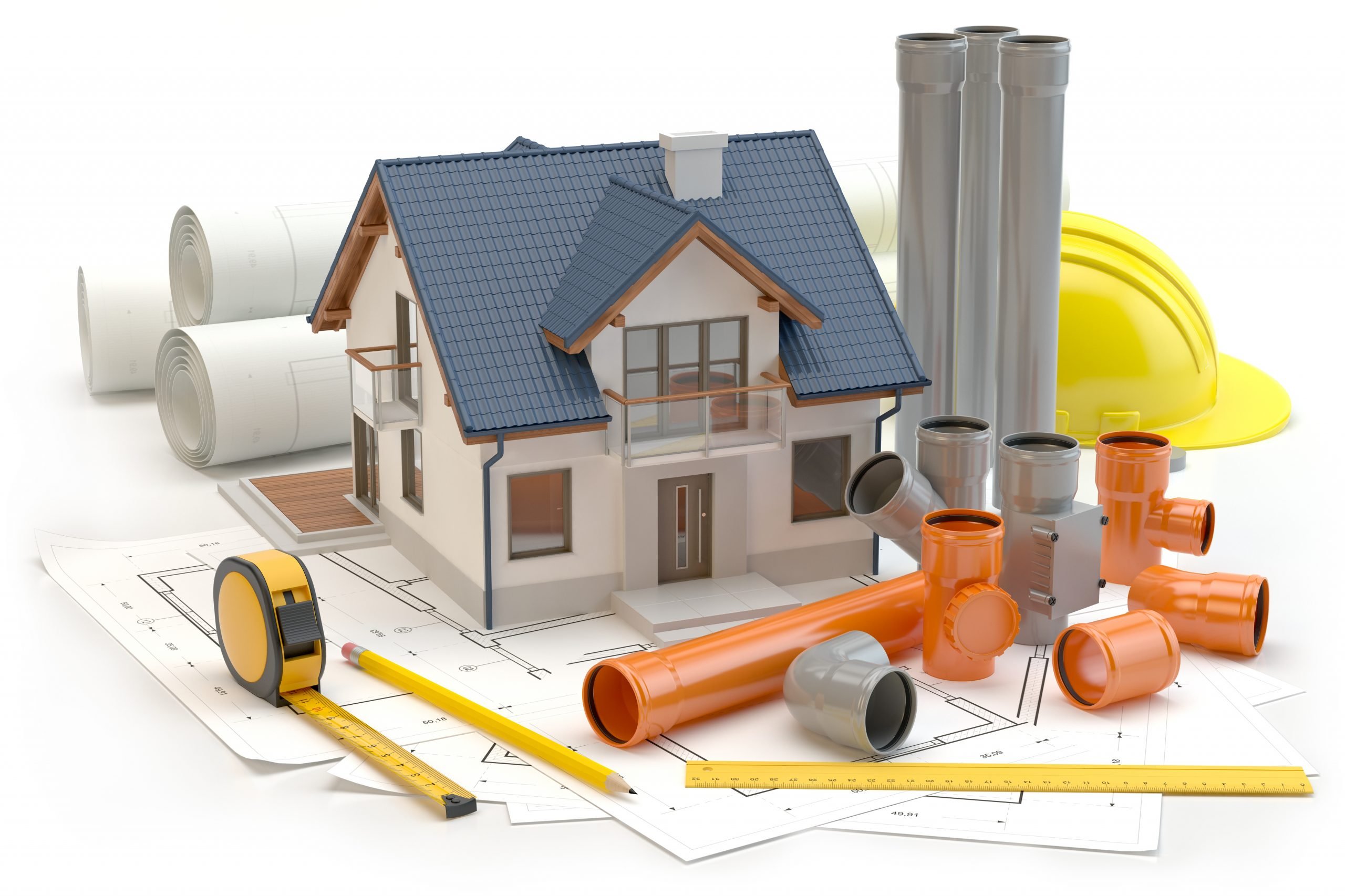 Your home's drainage system probably never even crosses your mind unless it's causing you problems. Having a proper drainage system is a critical part of every home's design and infrastructure. If your drainage system doesn't drain properly, it can lead to unpleasant odours, health hazards, and can even become a breeding ground for unwanted pests like rats and mosquitos.  
This is why making sure your home drainage system stays in good working condition is a critical part of every home's maintenance schedule. If you're having a problem with your current drainage system or if you don't even have a drainage system installed, and you're thinking of putting one in, you'll quickly realize that drainage systems might be a bit more complicated than they seem. There are several different styles when it comes to drainage systems and different types of materials you can use to make these systems more effective.  
Choosing The Right Drainage System Materials 
There are plenty of options when it comes to purchasing drainage system materials, one of which is through online sites like EasyMerchant. This makes buying drainage materials a breeze since they're all placed in one category that can help you easily pick which ones best fit your home's needs. Picking the wrong materials will not only cost you time and money, but it can also cause your new drainage system to fail, thus leading to more problems later down the line. 
There are several factors that determine what materials you should use when building a drainage system, and here are a few tips you can follow if you want to choose the right ones:
Identify What's Causing Your Problem  
Drainage issues can be caused by a lot of things, ranging from having clogged pipes to not having a drainage system at all. Depending on the severity of the problem, each one will need specific solutions designed for that particular issue. The solution to your drainage problems can be as simple as using a plunger to having to completely reinstall a new drainage system, although the latter isn't as common. 
Be that as it may, you should always prepare for the worst. Once you've identified your drainage system's problem, it will be easier to know which materials you might need to purchase so you can properly address the issue. 
Research The Types Of Drainage Systems You Might Need 
 Another big factor when it comes to the materials you might need is the type of drainage system you want to implement into your house. There are many types of residential systems and different ways you can design them. All of them work, but depending on your house and its layout, there might be one that better suits your needs. 
Don't buy any materials until you look into the different types of drainage systems you can install into your home and have decided which one works best to fix your problem. Not every drainage problem and solution are the same, so you might need to customize your drainage system to accommodate your house's features.
Research Drainage Pipe Materials  
Drainage pipes are made from several different materials. Although many people have their own preferences in building materials, all of these work great for drainage systems. Each of these materials has its strengths and weaknesses, so make sure you research them thoroughly and see which one will best get the job done. Some of the materials your drainage pipes might be made of include galvanized steel, cast iron, PVC, and ABS. PVC is probably the most popular material used in drainage systems. 
Sketch Your Drainage System Out And Measure It Twice 
The final step before purchasing all the materials you will need is to sketch out your new drainage system. This will give you a visual representation of what you have to do and make it easier when the time comes to install the system. Sketching can also help you see any problems you might run into once you start laying the pipes down. 
Apart from sketching it out, don't forget to measure carefully. And once you're done measuring, measure again! This will ensure you aren't short of any materials that will make you run a double trip to the store. 
Conclusion 
Drainage systems are a critical part of your home's infrastructure. Having an improper drainage system can cause health problems, unpleasant smells, and even hurt your property value. Before you start shopping for materials to address this issue, make sure you do the proper research in order to buy the best materials to fix your home's drainage problems.