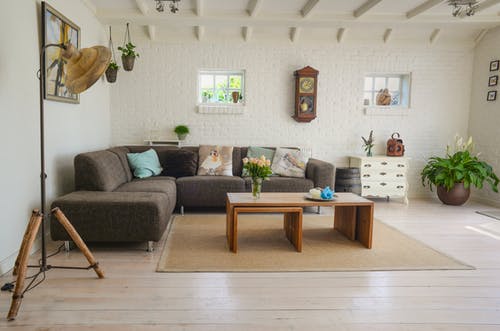 I have bought several properties, I have also worked in estate agency both as a Viewings Representative and as a Sales Negotiator so I have a lot of experience when it comes to selling and what motivates buyers. My experience means that I am firmly of the opinion that styling your property can add value whether in terms of selling price (or rental) or speed of sale or let. Here's why (for ease of reading I shall refer to selling but the principles apply to rental as well).
The Buying Process
The way we buy property these days has changed. Previously, we would go in to all the estate agents in the area where we are looking, speak to the agent about what we were looking for and take away a selection of brochures. We would look through the brochures, eliminate some properties and book viewings of those that we thought might be suitable. We might do a drive round to see the properties and explore their location first. Now, the process tends to begin (and sometimes ends) online. This means that your listing is crucial because there is less interaction with the agent so less opportunity for agent to suggest other properties that you might have dismissed. You go on the portals, enter your criteria and this brings up a list. You scroll through the list and click through any that appeal. Unless your property has a premium listing that initial list only features one image and if that image isn't appealing you may not click through. If you click through then you have a selection of images. It is a very visual process, your potential buyers are making instant judgments and if you aren't attracted by the images they probably won't book a viewing. Therefore, the quality of the images and the subject matter i.e. what the images show is crucial. More viewings leads to higher offers and a higher selling price. 
Visualisation
It is very easy to assume that buyers will see past what is there whether it's décor or clutter. Some people can but not everyone. Buyers need to be able to picture themselves living in a property, you are selling the lifestyle. Make it easy for the buyer. It can be very basic, for example, presenting a room for the purpose for which it is going to be used. Very often these days a bedroom is used as a home office and yes you can tell buyers that it can be used as bedroom but they make not be able to work out what size bed or what other furniture can be fitted in. This aspect is particularly important when it comes to trying sell an empty property. If a property is empty yes there may be some buyers who will prefer this and are able to imagine where they will put their furniture and the life they will live there but many can't.
Aspiration
My final point is that buying a property is often aspirational, whether it is a young professional in a city centre apartment or an older couple retiring to the country. Property styling is painting a picture of the lifestyle that your buyer can aspire to if they buy your property.