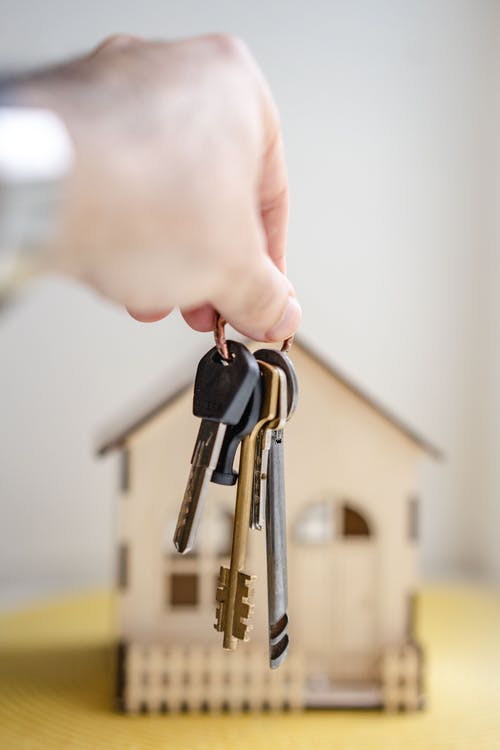 The UK housing market is very different from the US. There are many things you should know before buying a home in the UK, so to help you out, I have listed 10 of them below. This blog post will briefly go over some common questions that expats and potential home buyers may be wondering about!  
1.What is my budget, and what can I afford to spend in the UK?
Knowing how much you can afford for a deposit or down payment when buying a house is an essential part of working out whether you'll be able to buy what you want in the location that's right for you. It's also key to deciding which mortgage deal you should consider. 
2.How quickly do I need to buy a house?
The answer will depend on your life stage and personal circumstances, but how quickly you move is equally as important as where you move. The key is to research and plan and make sure your finances are in order. 
3.How do I find out whether there's a cashback or other deal on the property that's right for me?
With so many different mortgages available, it's not easy to identify the available mortgages on the house you want. Always shop around to avoid missing out on the best deal.  
4.What will be the ongoing costs of owning a house?
It may seem obvious, but when you buy a house, you'll need to pay an estate agent to sell it if and when you move.  
Other cost considerations include: 
Stamp duty. The amount you pay when buying a house will depend on the property's value, but this can add thousands to your costs.  
Survey fees. An independent survey will give you peace of mind that the property is sound and has no hidden problems or repair bills.  
Ground rent. If you buy a leasehold, freehold, or shared-ownership property, you may face an annual ground rent that contributes to your total service charge costs (if applicable).  
5.What areas should I consider as a potential place to buy?
A sense of community can help you to settle into a new area. For example, are there any clubs or social groups that you could join, such as an estate agency based in the town? 
Proximity to work. If possible, look for somewhere within commuting distance of your job (or the job of your partner). Our interactive map will show you how long it takes to commute from one place to another, so pick out your route and work backward. 
Property prices. This is probably the most crucial factor if the price is the main thing holding you back. If this is the case, consider looking further afield or negotiating with your seller.
To make your life easier, you can search for areas online via websites listing houses and apartments for sale in the UK. 
6.What's the best way to start my property search?
Start by identifying your budget and what you can afford to spend on housing costs in addition to your mortgage payments: 
Savings: The more you have saved, the better options you will choose from when it comes to sorting out your finances. If you still have debts to repay, factor in the monthly cost of these to know how much money to allow yourself each month once all bills are covered. 
Mortgage: The amount you can afford to take out will depend on your salary and credit history, but remember that lenders may consider any other debts you have when calculating your budget. 
Other bills: You should also make sure that you'll be able to pay for utilities, council tax, and other regular household expenses once a mortgage is in place. This will leave you with a certain amount of spending money each month. 
7.How do I take into account my current situation?
Consider whether the following are relevant for you: 
Marital status: If you're single, renting with a group of friends might be an option, or sharing with another person. If you're living with another person (or people), you can share the rent and/or mortgage costs, but it's also worth considering whether buying together is the right choice for you both.  
Children: Buying a more extensive property is probably the first thing that will come to mind if you have children but always bear in mind whether your existing accommodation will meet their needs until they are grown up.  
Career: Are there any career opportunities in the area that match your current job? Even if your salary goes further if you buy somewhere far from where you work, it may not be an option if your industry doesn't offer the same job opportunities locally. 
Work/life balance: If you already know that you will need to commute for a certain amount of time each day, research the journey times and costs involved to see whether it's worth buying somewhere closer to work. 
8.How do I protect my deposit and avoid losing money in the event of a property sale going wrong?
If you're in touch with your solicitor and mortgage lender throughout the process, they will ensure that your deposit is protected. Every time you make a payment, be sure to get confirmation from them to prove that this money won't be part of the sale if it falls through.  
If you haven't already spoken to a solicitor before making an offer on a property, you must do so now. You'll need their guidance throughout the buying process to ensure that you are fulfilling all of your legal obligations and avoid losing money. 
9.What if the chain collapses and I've spent my deposit?
If you have already paid a deposit, you shouldn't worry as long as you've taken some essential precautions. If it comes to light that there was something wrong with your solicitor's advice to you at the start of the process, it could mean that you have lost your deposit. Similarly, if there is evidence that made any misleading statements before completion or during the property inspection, the sale may be set aside by a court. 
For these reasons, it's essential to take advice from your solicitor throughout this process so they can protect you. If the sale falls through and you've lost your deposit, they may be able to claim back your money from the solicitor who was negligent in their advice. 
10.What if I can't get a mortgage?
If you can't get a mortgage and need to pull out of the property purchase or lose your deposit, it's essential to make sure that your solicitor or conveyancer knows about this.
In the UK, there are many things to consider before buying a home. We have compiled 10 of the most important things to think about when you're considering your next purchase in this article. If you live outside of the UK and want help with any aspect of purchasing a property here or if you simply need guidance on how to go about it feel free to call us today!