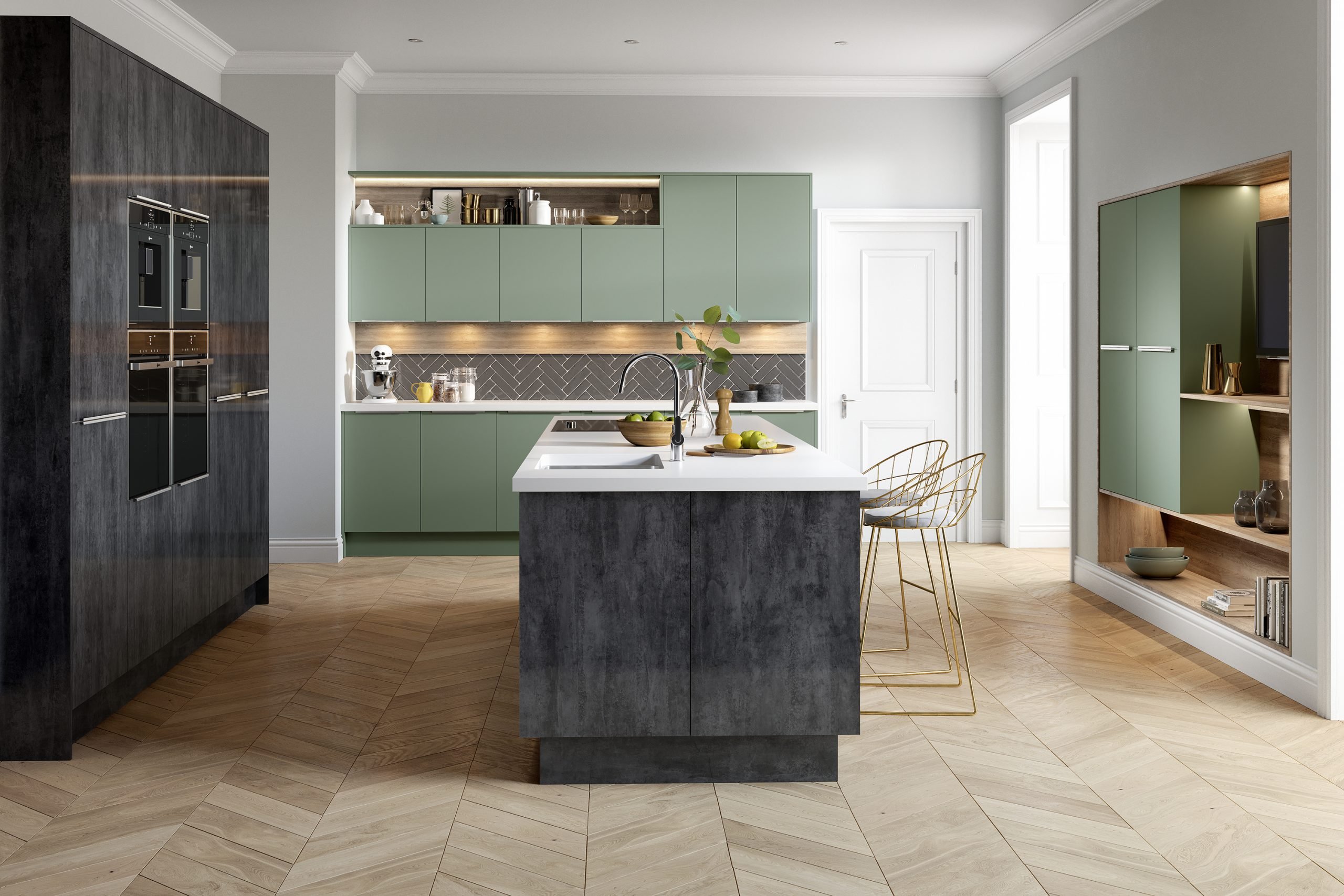 The last decade has seen trend after trend. Touchscreen smartphones with all kinds of applications and the release of the first iPad contributed to new fashions spreading around the world in days. Digital technology is now ever-present in our lives and has unprecedented influence. Drones, fidget spinners, dance trends — there are too many trends to mention. 
Home design trends varied slightly less, but it has still been a decade where a lot has changed in this field. A wallpaper renaissance, a mid-century furniture revival and a huge desire for kitchen islands are but a few of the trends we witnessed. So what can we expect from the years to come?

Modern home design today places simplicity above all else. We have seen kitchens, bedrooms and living rooms become simpler, cleaner rooms that operate smoothly. They have become more minimalistic and place functionality above all else. The coming decade will no doubt bring all manner of changes and trends, as our homes becoming more advanced technologically. Then there is the huge sustainability movement — will this prompt any innovations in home design? Here are a few home design trends we're expecting for the next year.
A Rise in Earthy Tones
Home design specialists have for a while recommended no more than a two-tone simple colour scheme for the main rooms of your home. This means neutral shades combined with cool undertones and reserved colours like greys and beiges. Design is moving further away from simple aesthetics and into more natural, earthy and rustic design.
Controlled shades of green and blue will have a bigger part to play in home design of 2020 and the years to follow. With the environmental issues of today and the worry of global warming, there is more focus on sustainable living than ever before. Individuals around the world feel more comfortable living closer to nature, with naturally made products. Greens are symbolic of nature and blues of oceans and skies. 
These two colours are also both stress-reducing colours. They are soothing and make us feel at ease. Greens go brilliantly with earthy creams and beiges but are also beautifully complemented by plants around desk, bed or worktop to create a botanical sanctuary within your home. Don't be surprised if greens start to appear more frequently in kitchens too, due to recent movements towards natural living. 
Easy, Efficient Living with Digital Technology 
Modern home design promotes practicality and efficiency over character, aiming to be as sleek and simple as possible. The contemporary home is all about appliances and gadgets that allow you to live as easily as possible, with things tucked away neatly, yet remaining accessible with the touch of a button, a wave of a hand or the sound of a voice. 
Many homes have already started moving this way with things like Amazon's Alexa, interconnected light switches, smart thermostats and video doorbells. The rapid advancement of digital technology is due to have an astounding impact on homes for the coming decade. 
Whether it is simple hands-free gadgets like motion-sensor soap pumps and bins or smart kitchen appliances like Family Hub fridges, we are going to see home design become more and more influenced by digital technology. This technology won't just be reserved for rooms like the kitchen where practicality is essential, as well as comfort and decoration. 
Televisions like Samsung's new Framed TV are a fine example of how home design concepts are becoming more complex and complicated. Televisions that can be hidden and instead look like a stunning work of art signal the beginning of a new wave for home design that hides appliances and objects that otherwise make a room feel messy or cluttered.
Bold Backsplashes and Geometric Patterns
While kitchens today strive to be as minimalistic and simple as possible, they still need character. It is wonderful having a kitchen fully equipped with the latest gadgets and gizmos, as previously mentioned. But 2020 will also likely bring a slight revolution against the lack of character this type of home design encourages. 
It is a tricky task trying to create a home design that is sleek and stylish but also full of character. Kitchens, for example, can look blocked, grey and void of warmth. This is where backsplashes come in. Kitchens can remain smooth, functioning spaces with all the pros of modern kitchen design, but with an injection of character and traditionalism brought about by a bold or geometric backsplash. Installing a backsplash is more difficult than it looks. If you don't have any experience, hiring an experienced team of kitchen fitters will be your best option!
Geometric patterns have been becoming a more frequently used part of home design for some time now and they show no signs of stopping. It is important to get the right balance and not overdo it with one kind of style. So the kitchen backsplash is the perfect place to use vibrant geometric patterns to add a bit of character.
We are likely to see backsplashes designs surge over the next decade. Tiles have been used to safeguard kitchens and fireplaces with their heat-resistant qualities around the world for years, in places like the Netherlands and Scandinavia but also extremely hot countries like Mexico, Spain and Morocco. 
The 2020s will likely see various worldly designs make their way into kitchen design as home design has become more international and more inclusive of far-ranging cultures and styles. So we have an incredibly extensive variety of tiles and backsplashes from all over the world to choose from.