Map Unavailable
Date/Time and Location
Date(s) - 14/09/2022 6:00 pm - 9:00 pm Location: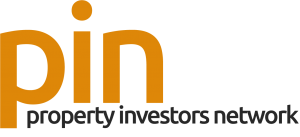 Due to Covid-19 all pin meetings will be held as virtual events for the forseeable future.
I'm not looking to provide a buyer if it isn't worth my time financially as I'm sure you can understand.
I look forward to further details. New to Property Investing or want to become an even more successful Property Investor? Then ensure that you visit your local pin Meeting.
Here is what you can benefit from:
Add to your existing property investing knowledge and skills
Save yourself, time, money and effort by learning from the experts
Develop your property millionaire's mindset
Build up your personal contacts in the property world
Gain access to a positive supportive environment
Keep up to date with changes in the market and legislation
It does not matter how much experience or property you have or don't have everyone is welcome as long as you are serious about becoming even more successful. It's just £20 to attend, however if you have not attended a pin Meeting before you can come along to your FIRST pin Meet as our guest – Just click BOOK NOW shown below, select "Voucher Code" and use this code JDP
Categories