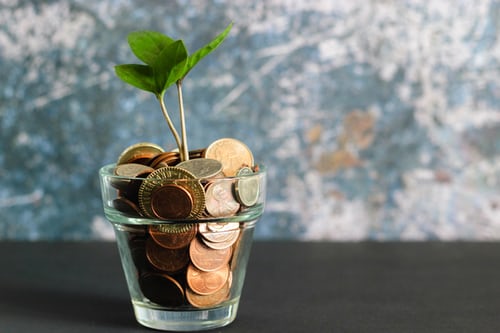 It is safe to say that the crowdfunding sector has had a significant impact on the traditional banking market. So much so that a number of traditional banks in the UK, and worldwide, now hold or are actively seeking partnerships/equity stakes in crowdfunding platforms. So, what does the crowdfunding sector offer real estate investors?
What is crowdfunding?
In its most basic form, crowdfunding is a means of raising capital by directly connecting investors and developers in the world of real estate. This tends to be via an online crowdfunding platform where those seeking investment promote their projects and those looking to invest can choose the best for their particular scenario. While there are different variations including loan notes, equity investment and a mixture of the two, there are two distinct types of investment vehicle.
Peer-to-peer investment
This is the more traditional type of crowdfunding operation, a platform which allows investors to communicate with those looking for investment. There are obviously various costs associated with listing and participating in individual development but they compare extremely favourably to traditional funding alternatives.
Crowdfunding platform participation
You will find that a number of real estate crowdfunding platforms are owned by property experts who are very keen to cherry pick the best crowdfunding real estate developments. They will only list fundraising opportunities in which they are able to participate – having completed their own due diligence. The idea behind this is simple, as the crowdfunding platform owners have done their own due diligence then in effect this is seen as a green light for other investors to get involved.
Investment vehicles
While there are two specific types of crowdfunding platform, owner participation and peer-to-peer investment, there are different types of investment available. In simple terms these can be split between equity and loan note participation although in reality it can be a mixture of the two and even a hybrid structure.
Equity investment
As the term suggests, equity investment is a straightforward investment in a property/development which would be held in a Special Purpose Vehicle (SPV). In exchange for their investment, participants would receive a share in the SPV which is held separately from the crowdfunding platform itself. The SPV would have a charge over the property/development in question which would act as an insurance policy. The return via an equity investment is more tilted towards capital growth as opposed to income.
Loan note investment
When it comes to loan note investments the capital will remain constant throughout but the investor would receive interest at a predetermined rate. There tends to be a guaranteed interest rate for the first couple of years and then an opportunity to redeem the loan notes or continue. The majority of loan note investments will have some kind of security over a property/development as is the case with equity investment SPVs. The return via a loan note investment is income based as the original capital will remain unchanged until the notes have been redeemed (or converted to equity in some cases).
Why is the crowdfunding sector so strong?
Since the 2008/9 financial crisis, which brought about a worldwide economic downturn, many traditional banks have withdrawn from the "more risky" areas of real estate. This created a vacuum which to all intents and purposes the crowdfunding sector has filled. The ability to directly connect those looking for funds and those looking to invest has seen a huge reduction in fees and a more fluid/flexible market. There are also other issues to take into consideration such as:-
Regulatory protection
The crowdfunding sector literally came from nowhere to become a huge multi-million dollar funding vehicle. In the early days there were concerns about regulatory protection and the "accuracy" of promotional literature. Thankfully, regulators across the globe are now actively working on a tighter framework which will offer protection to not only those looking to invest but also those seeking funds. This enhanced level of security has injected more confidence into a sector which was already blooming.
Diversification
The key to any successful investment strategy is to spread the risk and not become dependent on a small number of investments. Many real estate crowdfunding platforms will allow you to take a relatively small stake in individual developments. As a consequence, it is now possible to diversify your investment portfolio even for relatively low investment pools. This element of the crowdfunding sector has attracted a huge number of investors which in itself has injected a degree of much-needed liquidity.
Conclusion
There is no doubt that the crowdfunding platforms available today have introduced a whole new angle for those looking at real estate. Whether looking to invest or raise funds there is the opportunity to connect with a huge number of parties via the World Wide Web. As we touched on above, regulatory protection has increased dramatically of late and there are further changes in the pipeline. However, it is imperative that you do your own research, are fully aware of the risk/reward ratio and ensure that any investments you participate in are suitable for your particular scenario.