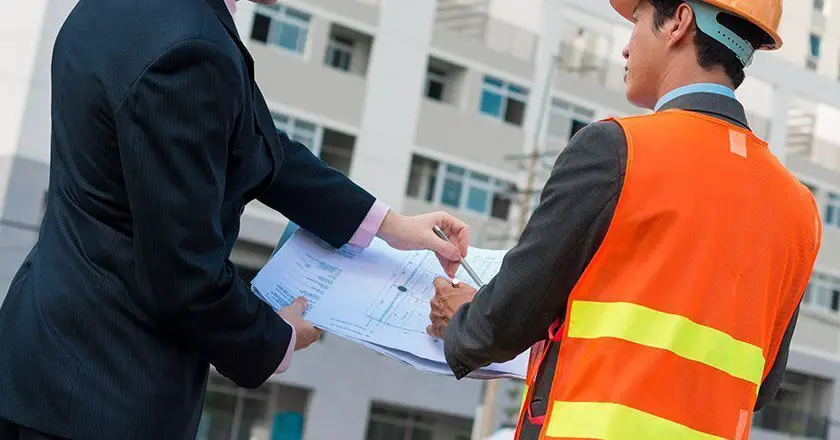 Making home improvements or alterations to your property is all very well when you own the freehold. Thanks to permitted development rights removing the need for householders to obtain planning permission for many types of building works, the scope for what you can do to make changes to your house is broad. From converting your garage or loft to adding a conservatory or building extension, putting a shed or swimming pool in the garden and more, most of it won't require much paperwork before you start building. 
However, if the property – typically flats and maisonettes – is owned on a leasehold basis, the situation is very different indeed. Leasehold is a form of property tenure where one party buys the right to occupy the building for a given length of time. You do not own the bricks and mortar. Unfortunately, many owners are unaware of what exactly this means when it comes to refurbishing the property or wanting to make alterations. Here are the steps you need to take. 
What does your Lease say?
Before you do anything else, your first port of call should be your Lease. This is the legal document that sets out your rights and liabilities as a leasehold owner. Put bluntly, if the type of works you have planned are prohibited in the Lease, there's nothing you can do.
Check to see which types of alterations (if any) are permitted. Some Leases do not allow any structural alterations to be carried out, but may permit internal alterations to change the layout of the property. Most Leases require the landlord's prior consent for permitted alterations, with failure to get freeholder approval putting you in breach of the terms of the Lease and potentially dire consequences.
The same rules apply if you own a share of freehold. You still need to check the terms of your Lease to see what permissions are required, and you may still need to get official freeholder consent. Check out this helpful guide if you're considering buying the freehold of your property. 
Licence to Alter
A leasehold owner wanting to make material or structural changes to their property will generally require their landlord's permission. The consent should not be unreasonably withheld and will usually be provided in the form of a written Licence to Alter or Licence for Alterations (LTA) so that the interests of the freeholder and any affected leasehold owners in the building can be safeguarded. 
You will have to make a formal written application with detailed plans and specifications of the proposed works. Your landlord will most probably appoint a surveyor to look over your plans and advise the freeholder to either grant the licence or make adjustments to your proposals. It will be your responsibility to pay for your landlord's reasonable legal and surveyor costs.
Once granted, the LTA not only permits you to carry out the works but it will stipulate how and to what level of quality they should be carried out. Your landlord will reserve the right to inspect the works to ensure everything is done within the terms of the licence and to the landlord's satisfaction.
Party Wall Award
The Licence to Alter does not necessarily cancel out the requirements of the Party Wall Act 1996. While your landlord may agree that a separate Party Wall Award is not required on the basis that provisions can be included in the LTA, you may still have to serve a Party Wall Notice on other leaseholders who maybe 'adjoining owners' under the legislation. This can be especially cumbersome if your property is a block of flats.
A leading London surveyor explains the legislation thus: "Any work which might affect the structural strength or support function of the party wall or structure, has the potential to damage the neighbouring property or cause inconvenience to the adjoining occupiers must be notified." Works affected by the Party Wall Act include cutting into a wall, demolishing/rebuilding of a wall, excavations and constructions of foundations for a new building and cutting a flashing into a flank wall.
If any of your proposed building words affect a party structure, you must serve Notice at least 2 months before work begins. Once an agreement has been entered into, the building work can begin.
Planning Permission
Unfortunately for leasehold owners, permitted development does not apply to leasehold properties. If you are making structural alterations to your flat or maisonette, chances are that you will need full planning permission from your local authority in addition to an LTA.
Speak with your local planning officer to check whether you need permission. Many local planning authorities offer valuable pre-application advice. For your best chances of success, it is always a good idea to meet for an informal discussion before you formally submit your plans.
There may be further planning restrictions if your property is located in a Conservation Area. If your flat is situated within a listed building, Listed Building Consent will also be needed if you're planning to alter or extend the property in any way that affects its character as a building of special historical or architectural interest. 
Mortgage Consent
Last but by no means least, you should check with your mortgage company whether you need their approval too. Every lender is different but you normally need to seek permission from your mortgage company for any work significant changes to your property that affect its structure of that add to it, such as building a  conservatory or a garage.